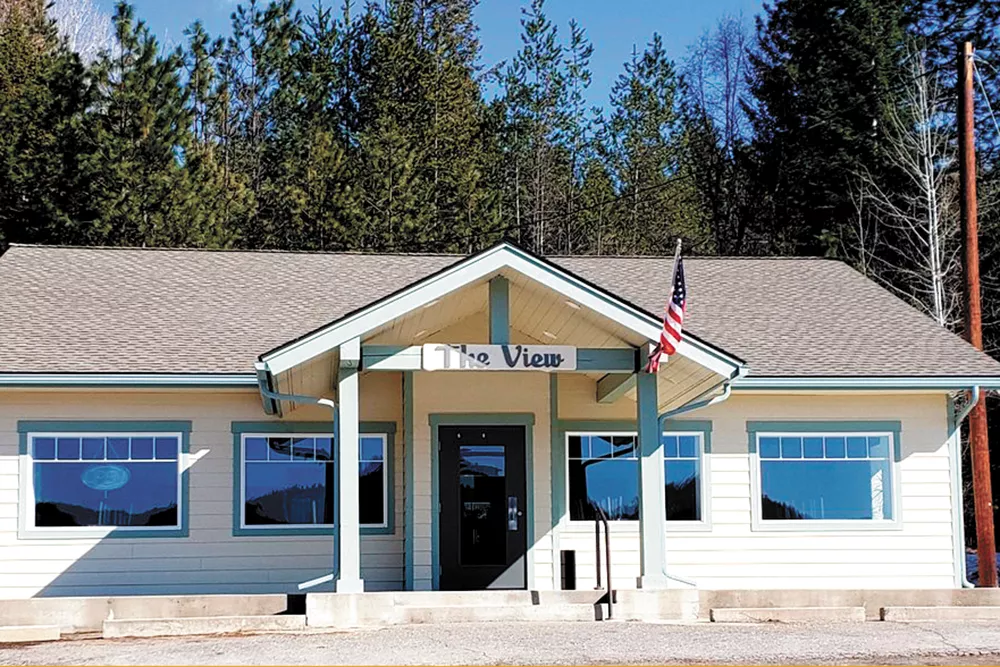 For more than 60 years, travelers to and from Sandpoint along Highway 95 have passed by the View Cafe on its gentle slope just above Cocolalla Lake. And while the view of the lake from inside the cafe hasn't changed that much, the view of the cafe for passersby definitely has, including an all-too-familiar "closed" sign.

In 2008, a well that ran dry led to the restaurant's closing, until Bob and Susan Short revived it in 2010. Kerri Newsome and her husband purchased the place in 2015, buoyed by Kerri's childhood memories — her grandmother baked pies for the place and both her mother and her aunts worked there. Three years later, however, an unfortunate fire forced the longtime cafe's closure once again.
As of this spring, though, an "open" sign is a welcome sight for travelers passing this roadside gem. Try any of the all-day breakfast specials like the burrito ($9.95) or biscuits and gravy ($7.95). For lunch, have fish and chips ($12.95), a burger ($8.95) or classic sandwich like the "triple decker" Reuben ($11.95) and ask about daily soup specials. (CARRIE SCOZZARO)


We're in the heart of opening season in the restaurant industry, and we've been keeping our eyes on a few, including a bakery, a wine bar and a charcuterie and cheese shop. As always, watch the pages of the Inlander for more details on each as they debut.
The Blissful Whisk is a new bakeshop opening soon — as early as May — in Spokane Valley, at 1612 N. Barker Rd. The bakery specializes in everything a sweet tooth desires, from cookies to cupcakes, muffins to cinnamon rolls, scones and more. The Blissful Whisk will also serve espresso made with coffee from Arctos and Iconic.
Wanderlust Delicato has slated its opening for this summer, in a downtown space at 421 W. Main, where Wollnick's General Store was formerly located. Wanderlust will sell artisan cheese, cured meats, wine, cider and beer. The venue also plans to have cooking classes hosted by local chefs, farmers and other culinary experts. Follow its latest developments and announcements on Facebook.
Opening soon inside River Park Square is a new spot for wine lovers. Whim Wine Bar, located on the ground floor of the mall, is projected to open in June. Owners Kori Henderson and Paul Blacketer plan to serve more than 25 wine varietals, along with craft beer and a small food menu of charcuterie, cheese and pizza. Get a sneak peak at the menu and other details at whimwinebar.com. (CHEY SCOTT)