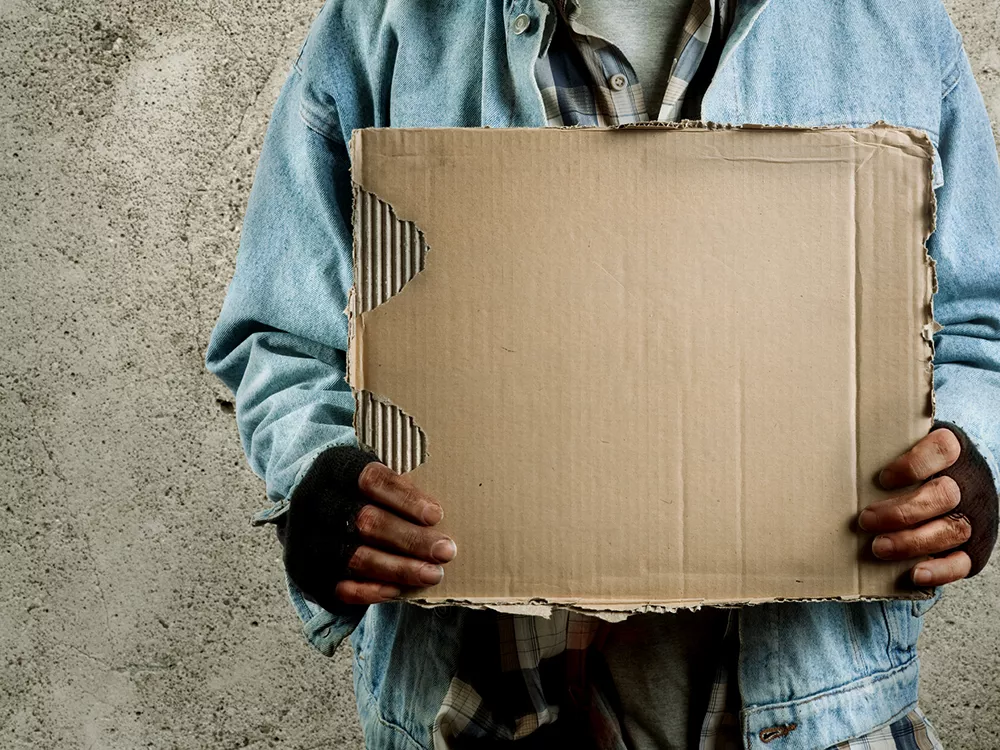 One-Day Count
The number of Homeless in Spokane is down from the past two years, according to figures from a one-day count in January, but explanations as to why vary.
In a press release, the city championed new housing projects, a new regional program trying to get homeless families services faster and Mayor Condon's consolidation of the Community Development and Human Services departments. Others say the number of people who filled out the surveys when the count was taken may be down, but the actual homeless population isn't.
During this year's count, 1,030 people identified as homeless, down 13 percent from last year and 19 percent from 2011. According to the surveys, most of those people slept in emergency shelter or transitional housing the night before. Just 60 people said they slept on the street. During the city's heightened enforcement of its camping ban in December and early January, service providers estimated there were as many as 50 people in the camp under I-90 alone.
"We know the numbers were lower than what reflects the actual homeless population," says Kristine Williams with the city's Community, Housing and Human Services. She says people may have been more reluctant to fill out the questionnaires this year, but wouldn't speculate about why. The city uses the data to help determine priorities and which projects to fund, and Williams says it's not yet clear if lower numbers could result in funding changes.
— HEIDI GROOVER
WASHINGTON COMES IN THIRD
Washington has the third lowest Workplace Fatality Rate in the country, according to a new AFL-CIO report, with 1.9 deaths a year per 100,000 workers, compared to 3.5 nationally.
Examining data from the U.S. Bureau of Census Statistics, the report, titled "Death on the Job: The Toll of Neglect," found that 60 Washington workers died from occupational injuries in 2011. Almost half of the state's workplace deaths were transportation incidents. Twenty percent of workers killed were foreign-born.
Despite high marks in workplace safety, Washington is among the majority of states with insufficient Occupational Safety and Health Administration inspection staff. The report states that Washington has less than half of the number of state OSHA inspectors recommended by the International Labor Organization. In the last fiscal year, the state paid $745 in penalties for workplace violations, roughly $860 less than the national average.
"Our trend has been pretty decent in the state and that's good, but we shouldn't fool ourselves," says Jeff Johnson, president of the Washington State Labor Council, AFL-CIO. "We actually had 66 [workplace deaths] last year. ... We got a long way to go."
In 2011, North Dakota, Wyoming and Montana led the country in workplace deaths with fatality rates of 12.4, 11.6 and 11.2, respectively. AFL-CIO estimates occupational injuries and illnesses cost the nation up to $300 billion a year.
— DEANNA PAN
Clearance for Take-Off?
To great fanfare last Thursday, the Spokane tribe released another report on their proposed Hotel and Casino in Airway Heights.
It comes to an identical conclusion as the Environmental Impact Statement from the Bureau of Indian Affairs: Fairchild Air Force Base would not be imperiled by the project. In this case, the tribe paid Madison Government Affairs, Inc. — a firm specializing in military-base issues — to examine the evidence.
"This should put to bed any question about encroachment," City Council President Ben Stuckart says.
Opponents of the project, like Rich Hadley, president of Greater Spokane Inc., don't buy it. "You can buy any analysis you want," Hadley says.
Representatives from Fairchild have not yet commented on the new report. Last September, the Air Force objected to a proposed wind farm near Seymour Johnson Air Force Base in North Carolina — but hasn't been as explicit in its concerns about the Spokane tribe's casino.
— DANIEL WALTERS