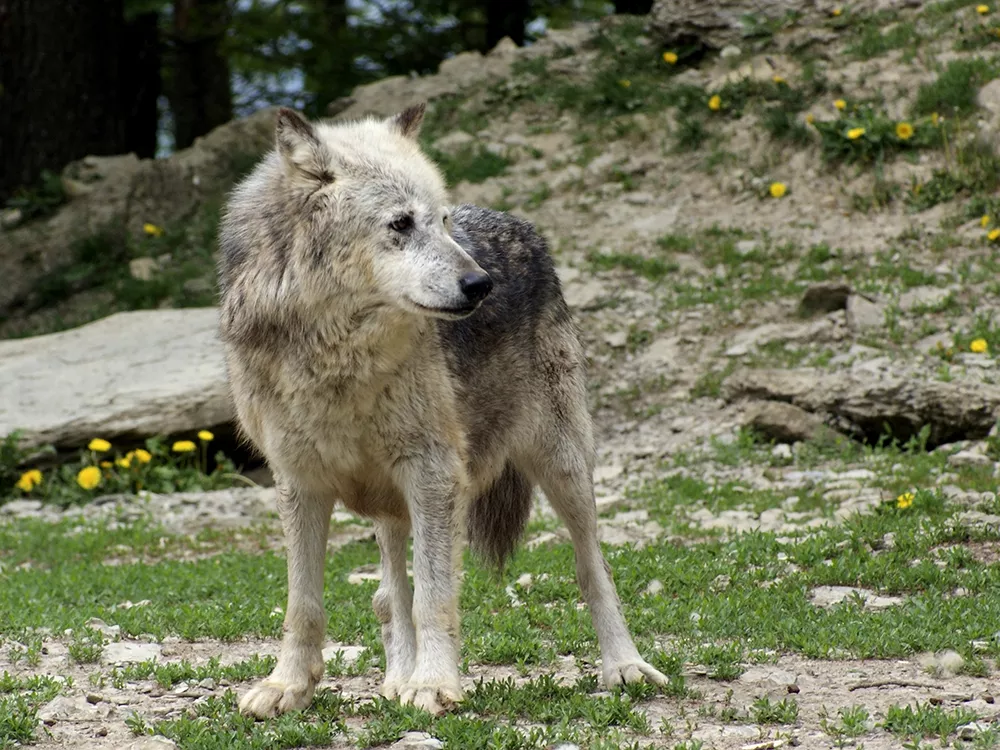 Howlin' Sabotage
Amid renewed debate on wildlife protections for wolves, the radical environmental group Earth First! has released a how-to manual this week with instructions on how to sabotage wolf traps and disrupt hunting efforts.
The 12-page Earth First! Wolf Hunt Sabotage Manual includes illustrated instructions for locating and destroying traps. It also describes how to approach and free trapped animals as well as how to cover your tracks.
Many hunters in the Northern Rocky Mountains blame the return of wolves for declining numbers of elk, deer and moose in certain areas. In June, the U.S. Fish & Wildlife Service proposed ending Endangered Species protections for wolves nationwide.
Supposedly written by environmentalist hunters, the new how-to guide mimics historic "direct action" sabotage efforts against loggers, dams and mines. The manual notes that interfering with hunting is illegal and confronting armed hunters could be dangerous.
Regional wildlife officials warn harassing licensed hunters or trappers can result in steep fines or jail time.
— JACOB JONES
Volunteers Needed
With dozens of assisted-living and nursing homes throughout Eastern Washington, SNAP housing advocates are recruiting local volunteers to visit vulnerable residents and monitor living conditions at long-term care facilities.
Working with SNAP's Long Term Care Ombudsman program, volunteers spend a few hours a week visiting local facilities and checking in with residents to safeguard their rights and ensure they receive adequate care.
"It gives the resident a voice," program director Linda Petrie says in a news release.
The Long Term Care Ombudsman program conducted more than 2,750 visits to facilities in Spokane, Pend Oreille, Ferry, Stevens and Whitman counties last year. SNAP provides a stipend for gas costs.
Petrie reports an "urgent need" for more volunteers. New volunteers must complete four days of training, now scheduled for mid-September. For more information on the program and application process, see details at snapwa.org.
— JACOB JONES
Party's Over
When Washington State University suffered a string of alcohol-related tragedies, including the death of freshman Kenny Hummel this fall, the university convened a task force to figure out how to address the campus culture of binge drinking.
On Monday, WSU announced a lengthy host of proposed reforms to make sure this fall isn't as destructive as last. WSU student body president Taylor Hennessey says many of the changes and alcohol-related programming had been piloted last year with programs like "Booze, Sex and Reality Checks."
Perhaps the most relevant to students: The very first time a student gets an alcohol- or drug-related offense, the school will call Mom and Dad. "Rather than using parental notification as a scare tactic, we view it as an opportunity to involve parents in the process of reducing harm," WSU's dean of students, Melynda Huskey, says in a press release.
Other ideas include converting more dorm-room floors to alcohol-free, and increasing the number of Friday morning classes. Academic research indicates that without Friday morning classes, students are much more likely to binge drink.
But Hennessey suspects that Friday morning classes won't do much to dissuade more committed binge drinkers. "The same people who are binge drinking just aren't going to go to class on Friday," Hennessey says.
Meanwhile, the university also plans to change how the community responds to alcohol abuse. The local hospital will connect with WSU's Wellness Clinic to make sure that students who come with possible substance-abuse issues get intervention. And with the "Red Watch Band" program, students trained to respond to alcohol-related emergencies will get "shiny" red watches.
— DANIEL WALTERS