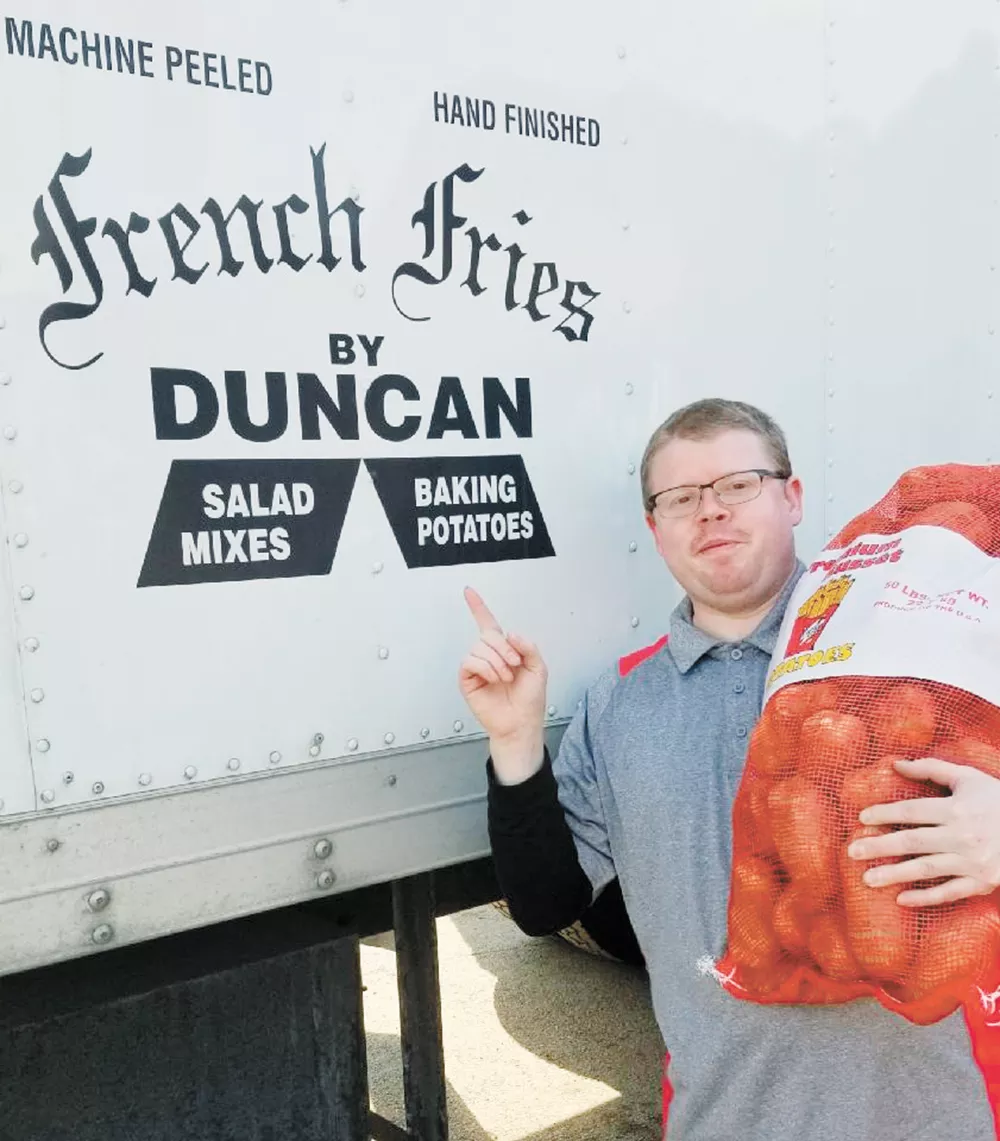 Last Tuesday, Casey Duncan, president of Duncan Produce, called his crew — about a dozen people — into the break room and gave them a version of the coronavirus talk everyone has been hearing: We're sorry, we'll do what we can, but layoffs are coming.
He laid out a new part-time schedule, but promised they'd still be getting paid, for at least the next three or four weeks.
Duncan Produce, a family-run produce manufacturer, preps and sells potatoes, carrots, cabbages and onions to distributors and restaurants. When restaurants shut down and went to take-out-only last Monday, the crisis was existential.
"I told my crew I'd do anything I can to make sure they have paychecks," Duncan says. "I'd even be willing to sell my personal car to keep their paychecks coming."
The next day, he called one of the farmers who supplies him.
"I told him I wouldn't need any spuds or onions for I don't know how long," Duncan says. "He told me, 'Casey. People gotta eat.'"
And that's when the epiphany hit. Due to the spate of "panic-buying," grocery stores have struggled to keep their potatoes and onions on shelves. So why not, perhaps, sell directly to the consumer?
The public had a crazy amount of demand. He had a crazy amount of supply. And just like that, he changed his business model. Instead of just selling to distributors that sell to fast-food joints who cook the french fries to sell at the drive-thru, he'd become a drive-thru himself. Consumers could drive up and his crew — wearing gloves, of course — would sell them potatoes directly.
He put out a post on Facebook at 4 pm, laying out a deal that put Costco to shame: 50-pound bags of Russet potatoes for $15 each.
"Wednesday exploded," Duncan says. "We sold a whole truckload of potatoes and most of the inventory I had on hand."
And people just kept coming.
"Some people are taking it into nursing homes, taking it to their elderly neighbors. Some of it's going to help out for those school lunches they're going to be doing," Duncan says. "We went from almost having to lay most of my crew off, to the next day telling them they have to work overtime."