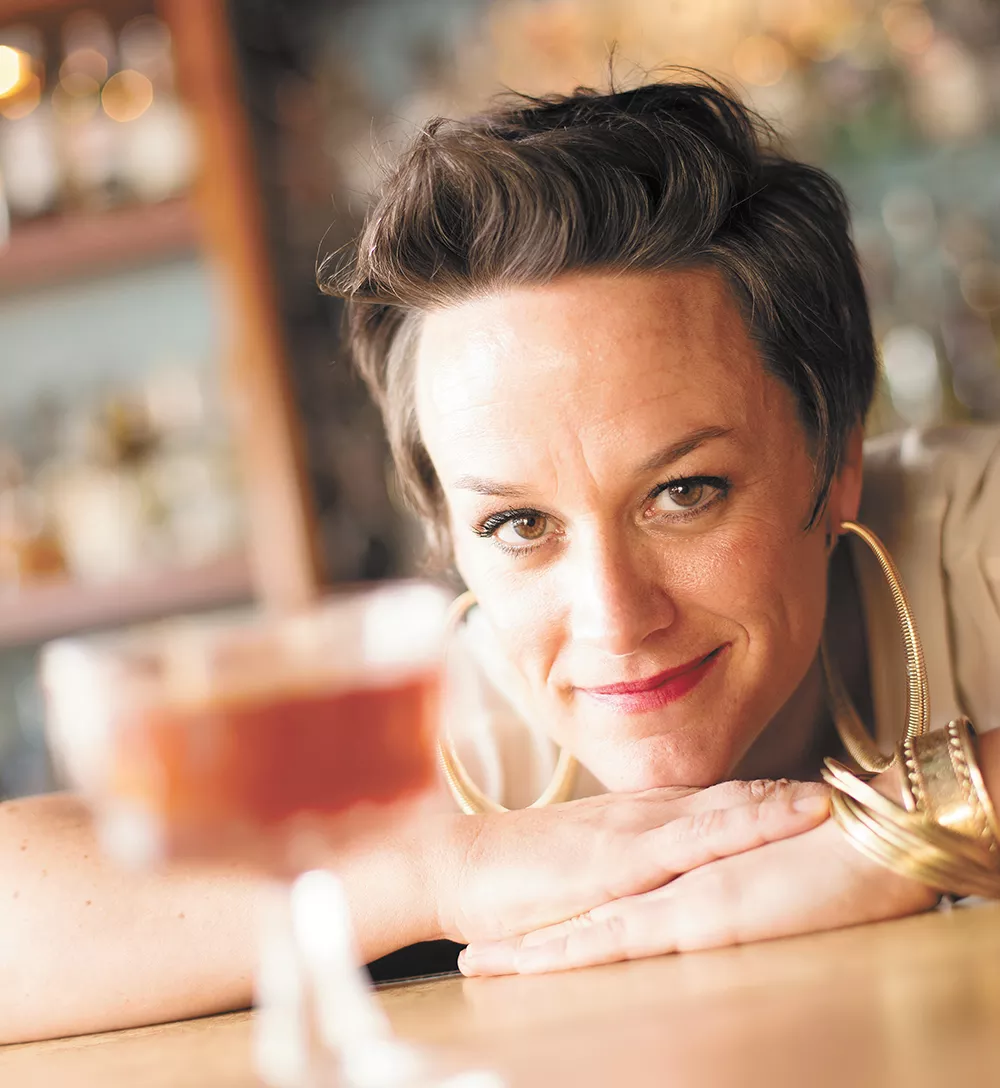 You're forgiven if the explosion of so-called "craft cocktails" over the past few years took you by surprise.
There have always been high-class clubs and top-tier restaurants putting together drinks with care and an eye toward the high rollers willing to splurge on some pricey hooch. But now it seems like every shot-and-beer bar or pizza pub has a staff mixologist on hand to put together a concoction full of exotic herbs and top-shelf booze.
Which is great. Truly. We love a world in which a quality cocktail is widely available. But the sudden emergence of omnipresent Moscow Mules and Sazeracs left many of us in the dark when it comes to ordering a drink.
With that in mind, we called on one of Spokane's expert cocktail crafters, Kristy White, for some guidance. White splits her time behind the bars of Bon Bon and Clover, making her a natural go-to for both experienced imbibers and the newly legal hoping to enjoy something tasty their next, or first, night out.
Like most savvy bartenders, White is quick to note that hers is a hospitality trade, and it's her job "to get people what they want and not make them self-conscious about it." Yes, if you order an Alligator Sperm or Alien Secretion — drinks White dubs "club cocktails" that often feature "whatever neon dream liquor of the moment is most popular"— she'll do her best to make it for you. But she's probably going to have to improvise.
If you want to get a great drink catered to your own taste, however, you'll let an expert like White take charge.
"What I ask people who don't know what they want is, what kind of spirit do they like in their cocktail? And that just means, what kind of base liquor do they want," White explains. "Do they want vodka? Do they want gin? Do they want whiskey or tequila? That will give me a good starting point."
From there, White burrows in. If you like "spirituous" cocktails, comprised of some liquor and some fortified wine or vermouth, White will take you one direction. If you like something with citrus juice, that's a different path.
I offered bourbon as my preferred spirit, and White quickly suggested two options, depending on my taste.
"A great introductory drink if you like citrus is a modern whiskey sour, which is bourbon, lemon juice, lime juice, simple syrup and a little bit of bitters. It's just a delicious, well-balanced cocktail, and it's not too sweet," White said. "If you like something more spirituous, I would generally recommend a Manhattan, just as something to start with, and that's just bourbon and sweet vermouth."
The Manhattan is indeed delicious, and it leads to an important tip from White: Always ask if the vermouth is refrigerated.
"It has to be cared for properly. Vermouth will go bad in a matter of days, two days, if it's not refrigerated," White says. "It will even go bad if it's refrigerated in three or four weeks. Nothing tastes worse than bad vermouth. So always ask before you order something with vermouth — martinis, Manhattans, any of those vermouth drinks." ♦
---
We hit bartender extraordinaire Kristy White (Bon Bon, Clover) with a few more questions about craft cocktails:
Inlander: What's a rookie move you see a lot?
White: If you come in after 9 o'clock at night and order a Bloody Mary, I'm going to card you. I will make you a Bloody Mary if that's what you want, but I will card you. And [at Bon Bon] and at Clover, as well, the drinks are two-ounce pours already. People ask for doubles, and I typically try to talk them out of it. It probably won't taste very good.
If someone walks in and asks for a "bartender's choice," what are they getting?
A lot of times I'll try out new cocktails, things I might like to put on a menu. I like to try them out on people and see what they think. I might take a particular spirit at a certain time that I'm experimenting with. It changes every day.
If I ask for a good "local" cocktail, what are you serving?
If you like vodka, there's a drink I really like called the Golden Stone Fly. It's Dry Fly vodka, lemon juice, Cocchi Americano, honey simple syrup and rhubarb bitters. It's fabulous.
What does a cocktail expert drink when she goes out?
If I go to a bar, a lot of times I drink beers and shots. If I want a cocktail, I go to a place where I know I can get a great cocktail. There are only a handful.
— DAN NAILEN