The Library Book
By Susan Orlean
One of the great journalists to come out of the alternative weekly universe, Susan Orlean has been tearing it up ever since she started at the Boston Phoenix and Willamette Week in the early 1980s; now she's a staff writer at The New Yorker. Her interests are eclectic — from orchids, to surfing, to the 1940s canine film star Rin Tin Tin — and her accomplishments many — the movies Blue Crush and Adaptation are based on her writing.
Now she's taken on the catastrophic fire that burned down the Los Angeles Central Library in 1986. She'll lead you through the mystery of what happened, but ultimately into the silent stacks that have their own surprising tales to tell. It's Orlean's love letter to those places she calls "magical" — temples of knowledge that somehow keep on going even now that our lives are digital. (TSM)
Swinging on a Star
By Gary Giddins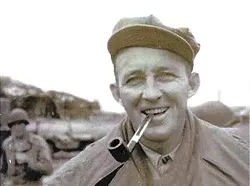 The noted New York jazz critic Gary Giddins is a definite FOS — Friend of Spokane. He's made many a sojourn out here to dig through the Gonzaga University archives and research the life of favorite son Bing Crosby. And he's another alt-weekly veteran — from the Village Voice.
His first chapter in the notorious crooner's life story came out all the way back in 2001; now chapter two is here, Swinging on a Star, and it's tightly focused on the years 1940-46.
Why the compact time frame? Bing Crosby was the face of the homefront to the troops fighting overseas. His eternal "White Christmas" was practically the theme song to World War II — what they were fighting for was hearth, home and the American way of life. And yes, Giddins is planning a third and final volume on good old Bing, so stay tuned. (TSM)
Our Towns
By James and Deborah Fallows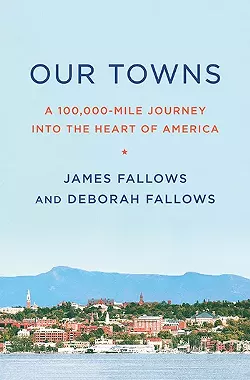 Only one more by journalists, I promise. The longtime foreign correspondent for The Atlantic, James Fallows, along with his wife Deborah, has turned his attention to America. Starting in 2012, they flew their own plane some 100,000 miles across these United States. This is the inverse of flyover journalism, as they stopped all over the place, and spent time in many small towns you'll have to look up on a map.
If this is all sounding like Steinbeck's Travels With Charley (with its own pit-stop in Spokane), the authors thought that, too, and cite that classic as their inspiration. Holland, Michigan; Guymon, Oklahoma; Chester, Montana. These are just a few of the places where America happens, and the Fallows find hope and growth, not the "American carnage" some leaders have described. A civics lesson, and a status report, by one of our most insightful writers. (TSM)
Gmorning, Gnight!
By Lin-Manuel Miranda and Jonny Sun
OK, is there a cooler guy than Lin-Manuel Miranda? He even makes an American Express ad tug at your heartstrings. And he actually has made Twitter a place where something good happens, as this book was born there. Jonny Sun followed Miranda's feed and his daily affirmations, and was inspired.
"Do NOT get stuck in the comments section of life today," reads one of Miranda's pithy pick-me-ups. "Make, do, create the things. Let others tussle it out."
Sun, who is a comedian, an illustrator, a student of architecture and now a Ph.D candidate at MIT, tweeted at him, and they ultimately teamed up to create this book — clearly intended as an antidote to all that drags us down these days. (The subtitle: "Little Pep Talks For Me & You.") Sun's art, Miranda's wisdom — most people on your list could use a book like this. (TSM)
To Kill a Mockingbird, A Graphic Novel
By Harper Lee and Fred Fordham
This American classic isn't going anywhere. Just named America's Best Loved Novel by PBS's The Great American Read, it also just opened on Broadway, with a new play by Aaron Sorkin starring Jeff Daniels as Atticus Finch. So why not a graphic novel version just in case somebody out there hasn't read it yet?
But the artist behind the new version says it's no excuse not to read the original. "This should be read as well as," says Fred Fordham, "not instead of."
For inspiration, British artist Fordham traveled to Monroeville, Alabama — Harper Lee's hometown, where the novel is set. "Everything about the structure of the town in the book is Monroeville," Fordham told The Telegraph in London. "It was pretty striking." (TSM)
Wine Folly: Magnum Edition
By Madeline Puckette and Justin Hammack
Wine Folly is more than a book; it's the tip of a media juggernaut. There's a website, cool swag for sale, a Twitter feed, Instagram wine porn, all in the service of better understanding the wines of the world. Founded as a multimedia initiative in Seattle by sommelier Madeline Puckette and photographer Justin Hammack in 2011, they've collected all their greatest hits into this beautiful hardcover that leaps past 2015's Wine Folly: The Essential Guide to Wine. It'll fit right into any cozy wine cellar.
Puckette has learned the hard way, having lost her graphic design job in the crash of '08 and falling into a job washing glassware at a Los Angeles wine bar. She was hooked.
Featuring maps of wine regions of the world, color guides to wine grapes and even rules for pairing, it's a colorful, graphic-heavy guide that doesn't dumb it down, but still keeps it relatable. You'll definitely glean some fresh wine witticisms and bon mots to toss out at your next tasting. (TSM)
They Can't Kill Us Until They Kill Us
By Hanif Abdurraqib
Author and essayist Hanif Abdurraqib is someone who realizes the products of pop culture aren't mere diversions, but reflections of American life that serve both to connect and, sadly, to divide the culture. In this collection of works — some previously published, some original for this book — the visitor to Get Lit! 2018 unravels what it's like to grow up a young black man in America through a series of writings that touch on everything from the violence in Ferguson, Missouri, the first time he was pulled over by police in a white neighborhood, and the musical trash-talk of wrestling icon Ric Flair. Abdurraqib revels in his fandom of music and sports and film and sneakers, and he uses that passion to write about issues that affect all of us, whether or not we're also Ric Flair fans. (DAN NAILEN)
Secure Your Own Mask
By Shaindel Beers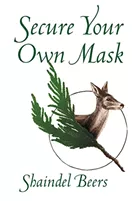 Beers is a teacher at Blue Mountain Community College in Pendleton, Oregon, and her third poetry collection — full of violence and humor and imagery both disturbing and beautiful — is the kind of work that appeals to me simply as a reader (albeit a reader with an exceedingly shallow background in poetry). Whether she's writing about tweeting neo-Nazis, the bond with her son or gender politics, Beers' words are evocative and stirring. And when you come across lines like "Curious George loves the Man with the Yellow Hat/But is this really love, or because the man looks like a banana?" how could you possibly stop reading? (DN)
There There
By Tommy Orange
The debut novel by Cheyenne and Arapaho author Orange is finding its way onto plenty of year-end best-of lists and with good reason. Orange's story revolves around a dozen Native Americans who, like the author, live in and around Oakland, California, their urban experience at odds with the stereotypes of Native life on the reservation. Some of the problems, of course, are the same, and Orange's characters deal with addiction and depression as well as struggles with their identities. The characters' lives converge at an Oakland pow wow, where some of them plan a robbery. Orange is one of the featured guests at the 2019 Get Lit! Festival. (DN)
Whiskey
By Bruce Holbert
Spokane author Bruce Holbert won the Washington Book Award for fiction for his last book, and his latest is even better. Whiskey is the tale of brothers Andre and Smoker who live in the region of the Grand Coulee Dam and Colville Indian Reservation (where Holbert himself grew up), navigating hardscrabble lives full of ex-wives, drunken binges and the lingering effects of their parents' destructive pasts. When Smoker's daughter is kidnapped by a religious zealot and disappears into the wilds of North Idaho, the brothers have to put their troubled pasts behind them and go to the rescue using their wits — and a wild bear they've managed to trap inside a trailer. The story is at turns hilarious and heartbreaking, propelled constantly forward by Holbert's way with capturing the West and its people in vivid technicolor. (DN)
A Key to Treehouse Living
By Elliot Reed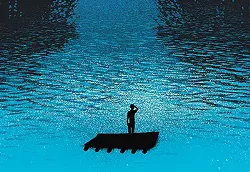 It takes a while to get into the flow of author Elliot Reed's approach in this winning debut novel, but the satisfaction that comes with sticking to it is incredibly rewarding. A Key to Treehouse Living revolves around a young parentless boy named William Tyce, who leads a bit of a Huck Finn existence along a Midwest river. The book is set up as a dictionary of sorts, consisting of entries William creates to explain the world around him as he tries to discover how his mother died and where his father disappeared to. As the entries for things like "Coyotes in the Park," "Jelly Flytrap" and "Operatic Falsetto" pile up — in alphabetical order — Reed's story unfurls as a thrilling adventure and eye-opening experience for both William and the reader. (DN) ♦