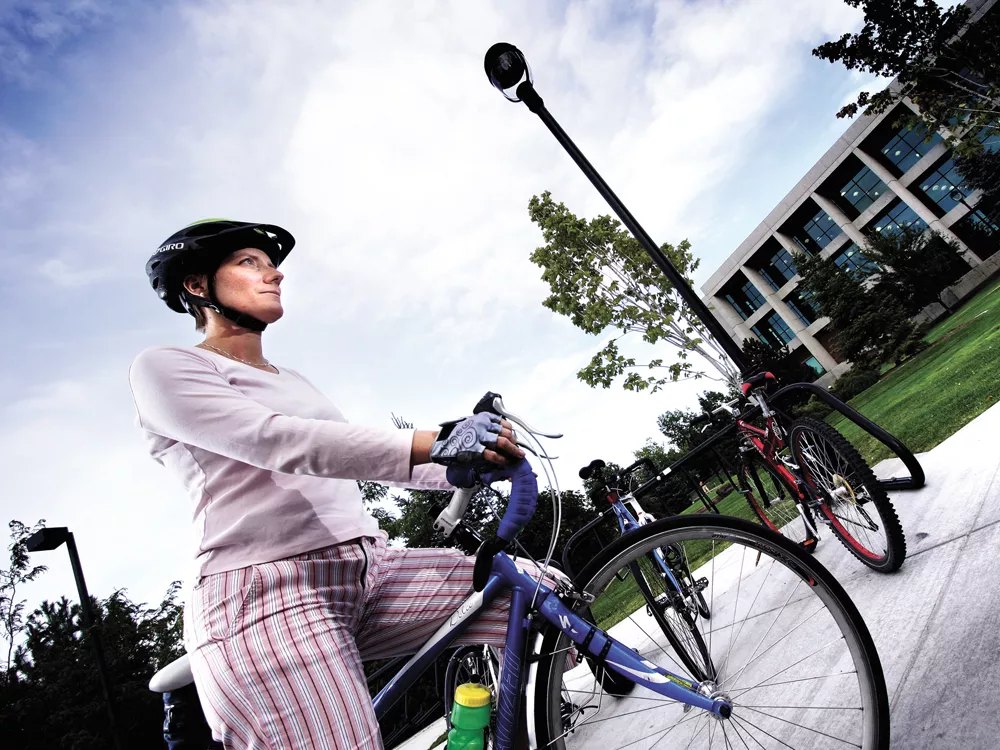 B
arb Chamberlain began bicycling
regularly in 2003 after the city of Spokane put a bike lane in front of her Cedar Street house. After nearly a decade of biking and blogging about the two-wheeled life, Chamberlain, the public affairs director for Washington State University in Spokane, is moving to Seattle to become the executive director of the Bicycle Alliance of Washington.
INLANDER: What was it about the installation of bike lane that got you riding?
CHAMBERLAIN: That was the visual signal I saw when I looked out the window. There, it is right there and it goes right down the hill. And so it really is an invitation.
When you talk about how bike lanes and infrastructure are signals for people that it's OK to bike, it seems like Spokane has a ways to go.
Every community has a ways to go. And it's visible infrastructure and it's also the process of other people on bikes. The studies have shown that in cities having growing rates of bike use, [it's] really clear that the more people ride, the safer it is for everybody to ride. … That's another cue for people. If you see somebody on a bike going by, you think, 'Oh, yeah, that's possible, I can do that.'
Does that mean Spokane needs more of a critical mass of visible bikers?
Don't use that term [laughing]. The term 'critical mass' is a protest movement of people who try to take over the street. Spokane definitely needs more riders, and riders of all ages. There was an interesting piece … it was a study on the gender mix in riding, because nationwide, it's still pretty much three-to-one for male to female, depending on the city. The more women who are riding, the more it signals to everyone that this is a place that is safe to ride. … We need more people of all ages, all stages of life, the entire mix you'd think you'd see driving in a bus or a car or walking, also on bikes.
The Complete Streets ordinance that the City Council passed last year, how much closer does that get us?
That's really, really essential because what it does is it recognizes that biking and transit access and sidewalks are all part of a complete transportation system ... that is taking into account that people move around all kinds of ways, not just in vehicles.