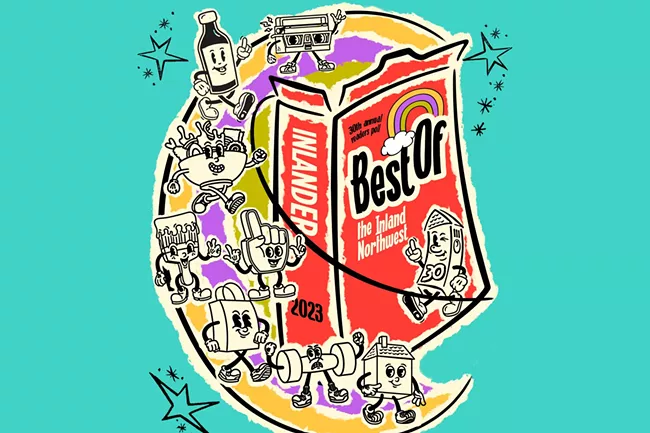 Trends come and go, but some things never change. For 30 years now, the Inlander's Best Of the Inland Northwest Readers Poll has been one of those constants, highlighting locals' favorites even as tastes and preferences have evolved with the decades.
It's fun to think that back in 1993, when the paper was founded by brothers Jer and Ted McGregor, lots of Best Of voters hadn't even been born yet! Many voters, likewise, maybe never expected they'd someday call the Inland Northwest home. Others yet have likely cast votes every year, always hoping to help send their go-tos and must-tries straight to the top.
Even though dozens of perennial favorites take the gold on repeat — like this year's Hall of Fame inductees, YMCA Camp Reed and the MAC's ArtFest — newcomers and upsets always make for an exciting surprise as we close balloting and tally up votes. This year, more Inlander readers than ever logged on to our new (as of 2022) online balloting system to cast their votes.
Some of them even shared "why" and "what" they love most about the people, places and things they're cheering for, and we again included a selection of those responses in this issue.
Among the many highlights of our 30th Best Of, find some fun look-backs on what readers were excited about over the years. In 1999, for example, we asked about the "Best Untried Theme for a Restaurant." Other historical categories or winners haven't aged too well, but others offer a surprising historical snapshot that shows just how much the area has changed — in a good way — as the decades have rolled by.
One more thing, though, that hasn't changed in 30 years is Best Of's focus on celebrating local — all the people, businesses and traditions that make this home of ours so special and unique. It's really something we can all be proud of.