ON INLANDER.COM


BIKES: Two men apparently stole Daniel Walters bike tires. In his attempt to blame everyone and everything, we realize how interconnected the woes of Spokane truly are. Also, it's just a huge bummer.
NATION: Amazon tops $1 trillion in value, the New York Times reports… and they haven't even built anything in Spokane yet!
IN OTHER NEWS
KavaNOPE
The first day of hearings for Supreme Court nominee Brett Kavanaugh was an absolute zoo, of course. There were protests, biting criticisms and uncomfortable moments to go around.
Republicans are accused of jamming the nominee through the system while Democrats are accused of obstructing the process. Meanwhile, Kavanaugh had some 'splainin to do. Vermont Sen. Patrick Leahy, highlighting some of the nominee's unique interests, grilled him with the following:
"You've taken the unorthodox position that presidents should not be burdened with a criminal or civil investigation while in office," Leahy said. "Now we have a president who has declared in the last 24 hours that the Department of Justice shouldn't prosecute Republicans. Now, it's — it's Alice in Wonderland. And I find it difficult to imagine that your views on this subject escape the attention of President Trump, who seems increasingly fixated on his own ballooning legal jeopardy." (New York Times)
There's no place like Grand Rapids
Dorothy's slippers have been returned. (BBC)

Put the Fear of Bob in them
Bob Woodward's forthcoming book Fear details an unstable West Wing led by a fearful and angry president. The book will be released on Sept. 11. (Washington Post)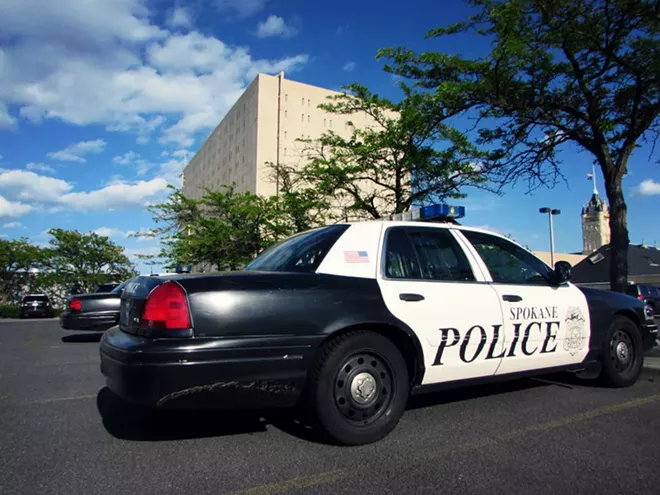 A $1 million plan
Mayor David Condon wants to add 10 more cops to Spokane's police officers, costing about $1 million, the
Spokesman-Review
reports this morning.