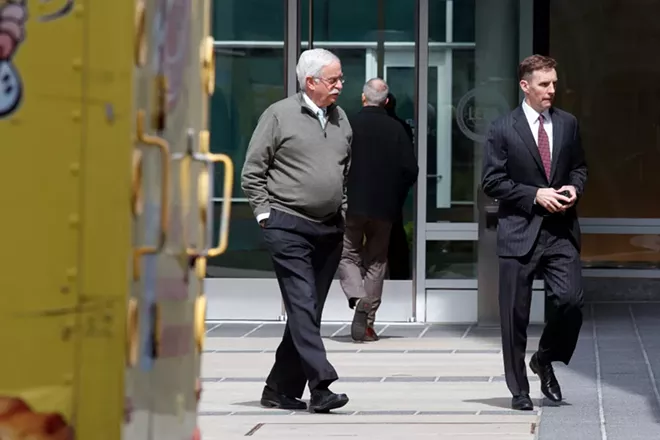 By Nicholas Fando
WASHINGTON
— Robert Mueller's longtime right-hand aide will appear beside him to assist as he testifies before two House committees Wednesday, and will be sworn in as a witness for one of the sessions, according to congressional officials.
The unusual arrangement was agreed to at the eleventh hour Tuesday, as lawmakers on the House Judiciary and Intelligence Committees were undertaking their final preparations for what was expected to be an inflection point in the Democrats' investigations of President Donald Trump.
Mueller, the former special counsel, had been expected to appear alone during both hearings, but his team made a last-minute request in recent days that the aide, Aaron Zebley, be sworn in as a witness. The Judiciary Committee did not ultimately agree to that, but it said Zebley could sit beside Mueller to provide counsel as he navigates lawmakers' questions. Late Tuesday, an Intelligence Committee official said that panel would allow the deputy to take an oath and theoretically answer questions himself from members of the panel.
The request injected a taste of uncertainty on Capitol Hill on the eve of the long-anticipated hearings.
At least in the Intelligence Committee, the arrangement will take pressure off Mueller, 74, to respond to questions he may not be able or want to answer. Zebley's presence could also upend carefully laid plans by Democrats and Republicans over how to use their scant time with Mueller.
Jim Popkin, a spokesman for Mueller, said Tuesday that Zebley would "accompany Special Counsel Mueller to the Wednesday hearings, as was discussed with the committees more than a week ago."
Popkin identified Zebley as the investigation's "deputy special counsel" and said he "had day-to-day oversight of the investigations conducted by the office."
It is not uncommon for government witnesses to bring aides to congressional hearings for private assistance, though in almost all cases, the aides sit behind, rather than next to, the witness, as Zebley will do before the Judiciary Committee.
Here, assistance could be particularly beneficial. Mueller is being asked to account for two years' worth of investigative details uncovered by a large team of investigators and to do so while avoiding the disclosure of nonpublic information.
On Tuesday evening on Twitter, Trump identified Zebley, without evidence, as a "Never Trumper" and called his presence in the hearings "a disgrace to our system."