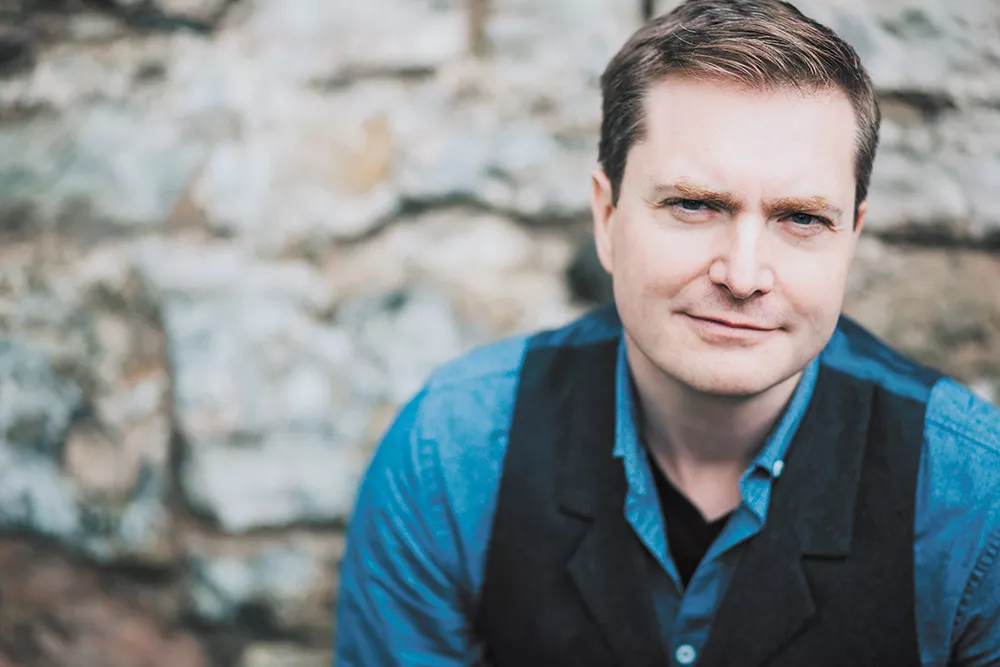 Masterworks 1: American Rhythms
James Lowe officially kicks off his tenure as music director of the Spokane Symphony at its first performance of the season, which also happens to mark the launch of the new Masterworks concert series. This one is themed "American Rhythms" and features works by three of our country's most eminent 20th-century composers: George Gershwin, Aaron Copland and John Adams.
"How does music sound like it comes from somewhere?" asks Lowe. "How does Elgar sound like English music? What makes American music sound American? This is a really interesting thing for me, and it's something we really explore in this concert."
Although the event will conclude in monumental fashion with Symphony No. 3 by Copland ("the guy that invented the sound of American symphonic music"), it's hard to say that any single work functions as the centerpiece. Award-winning pianist William Wolfram is appearing specially to perform on Gershwin's Rhapsody in Blue and "I Got Rhythm," two very different compositions that were ahead of their time and still sound fresh nearly a century later. And Adams' more contemporary (1986) Short Ride in a Fast Machine is "an absolute firecracker of a piece," Lowe says, one that's intended to double as a kind of personal statement for his heady, "full to the floor" start as music director. Individual ticket prices are TBD; spokanesymphony.org has updates.
WHEN & WHERE: Sept. 14-15, 2019; Martin Woldson Theatre at the Fox, 1001 W. Sprague Ave., Spokane; 624-1200
Madame Butterfly
Giacomo Puccini's 1904 romantic tragedy about a young Japanese maiden who's seduced and mistreated by Pinkerton, an American naval officer, is one of the most heartbreaking and enduring works in the entire operatic canon. Dean Williamson conducts and Elizabeth Caballero stars in this Inland Northwest Opera production. Tickets start at $23, and more info can be found at inlandnwopera.com.
WHEN & WHERE: Sept. 20-22, 2019; Martin Woldson Theatre at the Fox, 1001 W. Sprague Ave., Spokane; 624-1200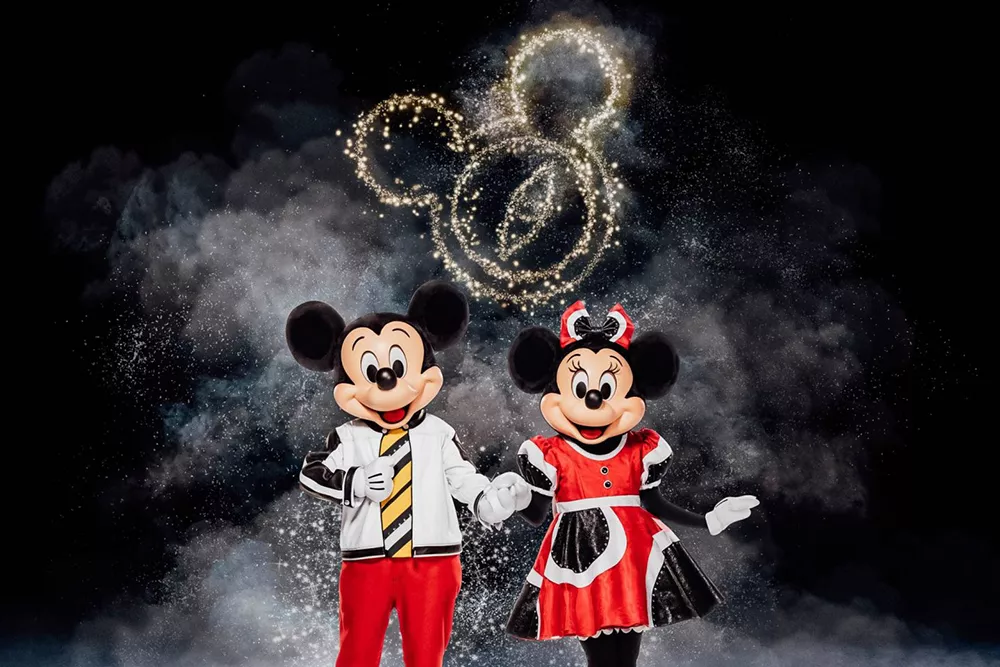 Disney on Ice: Mickey's Search Party
For young children and more than a few adults, there's no bigger treat than Disney entertainment. Now imagine a cavalcade of Disney characters from movies like Coco, Frozen, Aladdin, Moana, Peter Pan, Toy Story, Beauty and the Beast and The Little Mermaid augmented by graceful ice skating, gravity-defying acrobatic stunts and stories of adventure. That sensational celebration is Disney on Ice: Mickey's Search Party, which gives families and imagineers the experience of exploring magical worlds with their favorite mascots. Better still, children under two get in free. Tickets range from $20 to $77; spokanearena.com has showtimes and more.
WHEN & WHERE: Oct. 18-20, 2019; Spokane Veterans Memorial Arena, 720 W. Mallon Ave., Spokane; 279-7000
The Threepenny Opera
Originally scheduled as the closer to Stage Left's 2018-19 season, Bertolt Brecht's timeless critique of cutthroat capitalism has since been moved to the second spot in the theater's 2019-20 schedule — which, of course, has only increased the anticipation for this production directed by Spokane's doyen of musical theater, Troy Nickerson. Kurt Weill's jazz-inflected score includes favorites like "Pirate Jenny" and "The Ballad of Mack the Knife." For current ticket prices and further details, visit spokanestageleft.org.
WHEN & WHERE: Oct. 18-Nov. 3, 2019; Stage Left Theater, 108 W. Third Ave., Spokane; 838-9727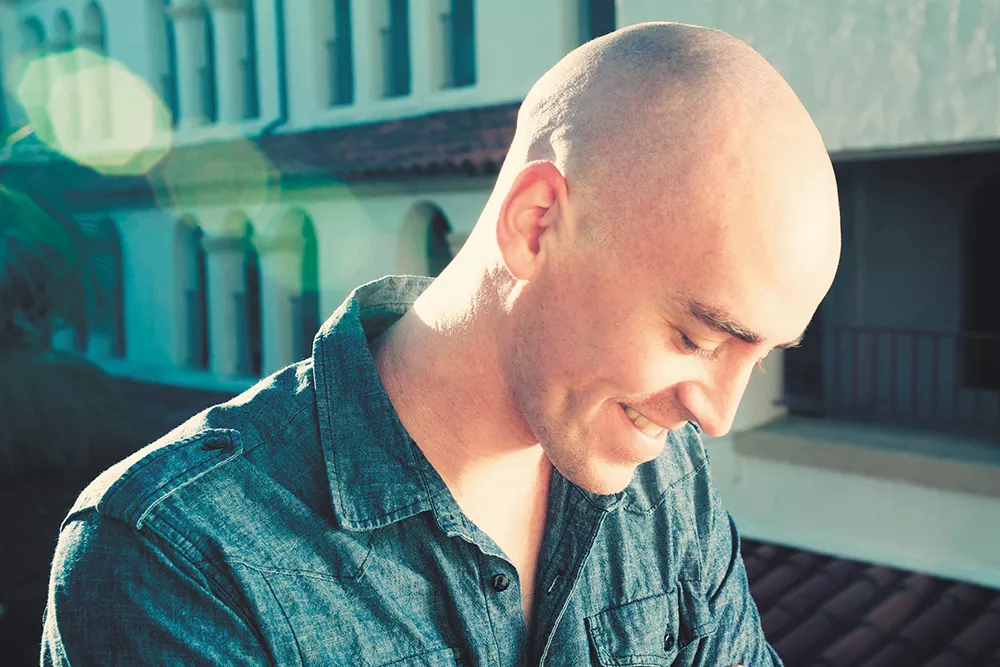 An Evening with David Sedaris
In support of his latest and most personal literary collection, Calypso, raconteur and charming misanthrope David Sedaris will share the amusing stories, anecdotes and observations that have helped to make him one of America's greatest humorists. Yet there's always a rare and raw truth to Sedaris's comedy, such as when he riffs on the shock of facing our own mortality, and that only serves to enrich the laughter with a beautiful bittersweet quality. Along with his monologues and live reading, there will be an audience Q&A and book signing. Head to bingcrosbytheater.com for additional info and tickets ($46 and up).
WHEN & WHERE: Nov. 11, 2019; The Bing Crosby Theatre, 901 W. Sprague Ave., Spokane; 227-7638
Tyrone Wells
The collective experience of arena rock can be a major adrenaline rush, but sometimes the most memorable concerts are the most intimate ones. As part of his nationwide Lift Me Up Tour, singer-songwriter Tyrone Wells is returning to his hometown of Spokane to perform a set of poignant, heart-on-sleeve songs spanning his entire discography — yep, all 10 albums — plus a forthcoming LP of acoustic-style covers. Minneapolis-based musician Dan Rodriguez opens this 21+ show at one of the area's newest and much-hyped music venues, the Lucky You Lounge. For up to 20 even luckier fans, this Wells concert also offers an exclusive VIP pass featuring a meet-and-greet session plus a special private acoustic set. For tickets ($22 to $25) and VIP info, visit luckyyoulounge.com.
WHEN & WHERE: Nov. 15, 2019; Lucky You Lounge, 1801 W. Sunset Blvd., Spokane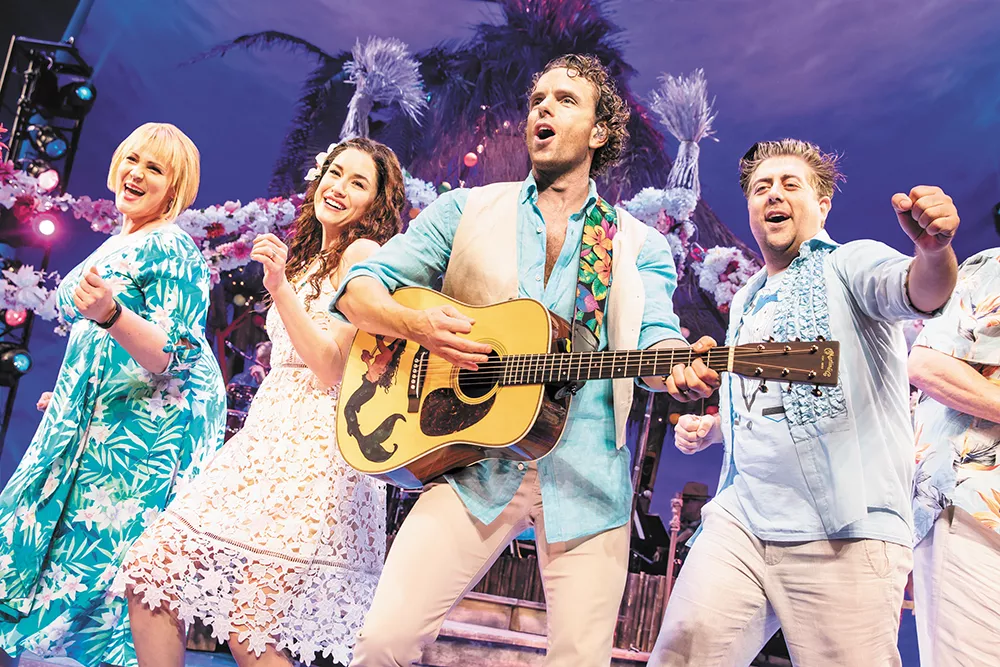 Escape to Margaritaville
During the post-Christmas doldrums, when the holiday season is over but the snow is still thick on the ground, what better tropical staycation is there than Escape to Margaritaville? Set in a tumbledown hotel on a tiny Caribbean island, this musical brings together a colorful assortment of characters who find that events in their lives have remarkably serendipitous parallels to classic Jimmy Buffet hits. Prices are still TBD for individual tickets; inbpac.com will have details when they're available.
WHEN & WHERE: Jan. 21-26, 2020; First Interstate Center for the Arts, 228 W. Sprague Ave., Spokane; 800-325-SEAT
Exile
While many folks will instinctively be drawn to Funny Girl, the renowned show-stopping musical that will be running upstairs on the Spokane Civic Theatre's main stage a few days after this play's run ends, Exile stands out for being its polar opposite. This smaller-scale studio production is an original play by the Civic's resident playwright, Bryan Harnetiaux (York, Holding On, Letting Go), giving audiences the chance to experience a homegrown full-length work that's never been seen before. In Exile, retired vet Augie visits his hometown for the first time in 40 years to attend a high-school reunion. That ultimately brings him back to his childhood home — a place he'd hoped to escape forever — and face to face with the sister who's been living there since the death of their parents. Their private reunion, however, is burdened with the weight of the past. Jerry Sciarrio is slated to direct. Tickets are $25.
WHEN & WHERE: April 17-May 10, 2020; Spokane Civic Theatre, 1020 N. Howard St., Spokane; 325-2507
The Full Monty
Based on the 1997 British breakout film but transplanted to Buffalo, New York, The Full Monty is about finding hope, joy and reassurance when all seems lost. It's also about a ragtag group of out-of-work steelworkers who dance in their birthday suits (hence the title) in a last-ditch fundraising effort. Check out cdasummertheatre.com for the latest news on ticket prices and showtimes.
WHEN & WHERE: July 31-Aug. 8, 2020; Schuler Performing Arts Center at North Idaho College, 1000 W. Garden Ave., CdA; 208-660-2958