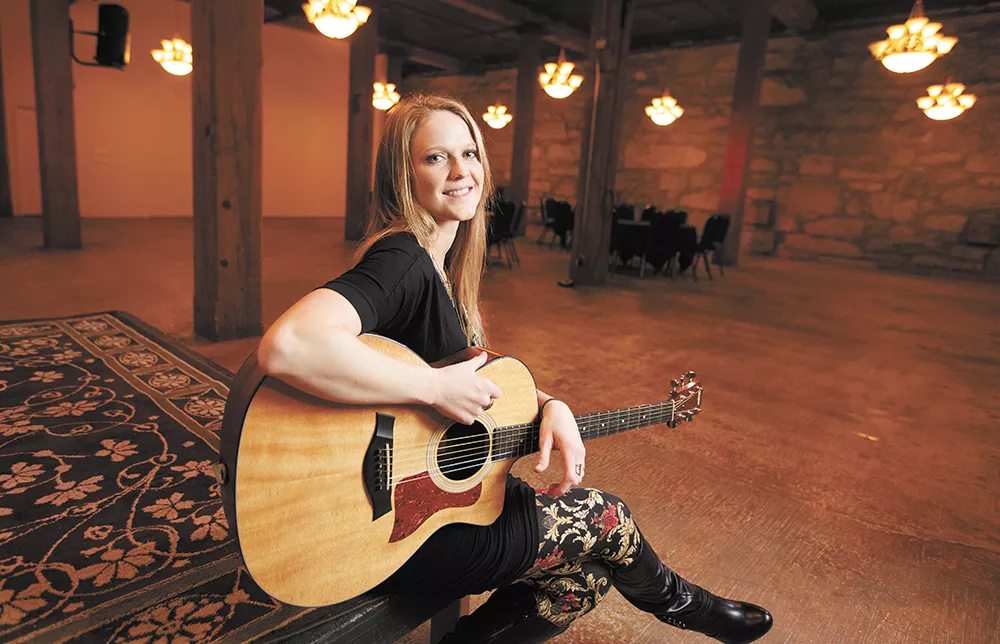 New Year's Eve remnants litter the cavernous underground space. White cushions and leftover beer bottles are heaped onto Costco-size carts and confetti coats the concrete floor. Yet Wayne Larson, promoter and artistic director for Chateau Rive, assures that the multipurpose space — made elegant with chandeliers hung between thick support beams — is prepared to kick off the venue's winter concert series this weekend. His team is used to quick turnover, he says.
Over the course of a year, the rustic, stone-lined basement of the historic Flour Mill is booked for weddings, nonprofit events and private parties, like the recent NYE extravaganza.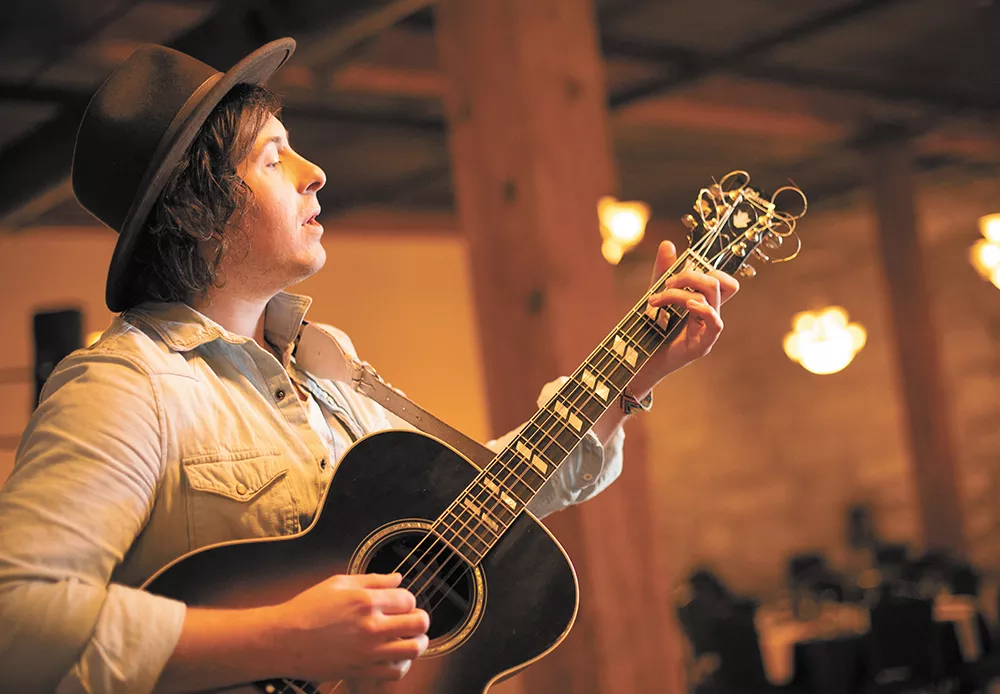 "Those events pay the bills so I can play, bringing in the acts I want to," Larson, 55, says with a laugh.
Since Larson came aboard about a year and a half ago, Chateau Rive has hosted nearly 30 musical acts in its 250-capacity space, including a sold-out Della Mae show and a performance from the Steep Canyon Rangers, just after they played Seattle with Steve Martin.
Yet according to Larson, the concert side of the business is still a work in progress. Promotion has transpired mostly through word of mouth; people still don't realize live music is happening there.
The all-ages venue, with a mid-size capacity, offers a more intimate experience than the Knitting Factory but is larger than the Bartlett or Big Dipper. What the owners say is distinctive about the space is its sound.
When Chateau Rive co-owner Vince Bozzi first leased the space in 2012, he was uncertain how the venue would work musically.
"We wondered if we needed to install wall buffers," recalls Bozzi. "But the sound soared without adding anything."
The acoustics carry so well, an artist barely has to plug into a PA system to be heard. When an audience applauds, it's like a thunderclap is rolling through the echo chamber.
For the next two months, Larson has booked artists the NPR-listening type would approve of, heavy on local and national acts that specialize in Americana, bluegrass and instrumental guitar.
Larson has promoted music and arts events in the area since 1996, watching the Spokane music scene ebb and flow. He says he's proud of what a nontraditional music venue can add to the current trajectory.
"I like the idea of clubs and organizations and theaters working together to grow the music scene," Larson says. "For years and years, people have wanted a cool music scene and now we have that. It just might look different than what other cities may have." ♦
CHATEAU RIVE UPCOMING EVENTS
Jan. 9: David Lindley
This 70-year-old has worked with classic artists like Jackson Browne, Curtis Mayfield and Dolly Parton. His solo set still moves guitar aficionados in all the right ways.
Jan. 15: Korby Lenker and Marshall McLean
Twin Falls, Idaho, native Korby Lenker adds his pop-folk sound to popular local musician Marshall McLean's Americana leanings.
Jan. 23: Nicole Lewis Band
Local artist Nicole Lewis' distinct pop-country vibe has sent her in the direction of Nashville, where she recorded demos last year. She's built up a following around town performing at wineries and higher-end establishments.
Feb. 6: Adrian Legg
Adrian Legg plays a hybrid guitar that's part acoustic and part electric, allowing his ambient jazz music to shine. Adding to the excitement, the 66-year-old Englishman will most likely perform without shoes.
Feb. 7: Peter Rivera album release party
A local transplant — by way of Detroit, where he sang and played drums for the rock act Rare Earth — Peter Rivera has a brand-new album to share (see our review on page 40). Currently, it's his only Spokane show scheduled this year.
Feb. 12: Wylie & the Wild West
Not enough musicians can yodel. But Wylie Gustafson (known for lending his yodel to the Yahoo! commercials) and his crew definitely do. The group is a boot-stompin' good ol' country time.
Feb. 20: New West Guitar Group
This act proves guitar trios don't have to put you to sleep. Using acoustic and electric guitars to play instrumental originals and covers, the Los Angeles-based group seamlessly combines the old with the new.
Feb. 26: Della Mae
After selling out their show last year, the bluegrass group, which features local fiddler Kimber Ludiker, hits the venue once more. The performance should be a celebration of life. ♦