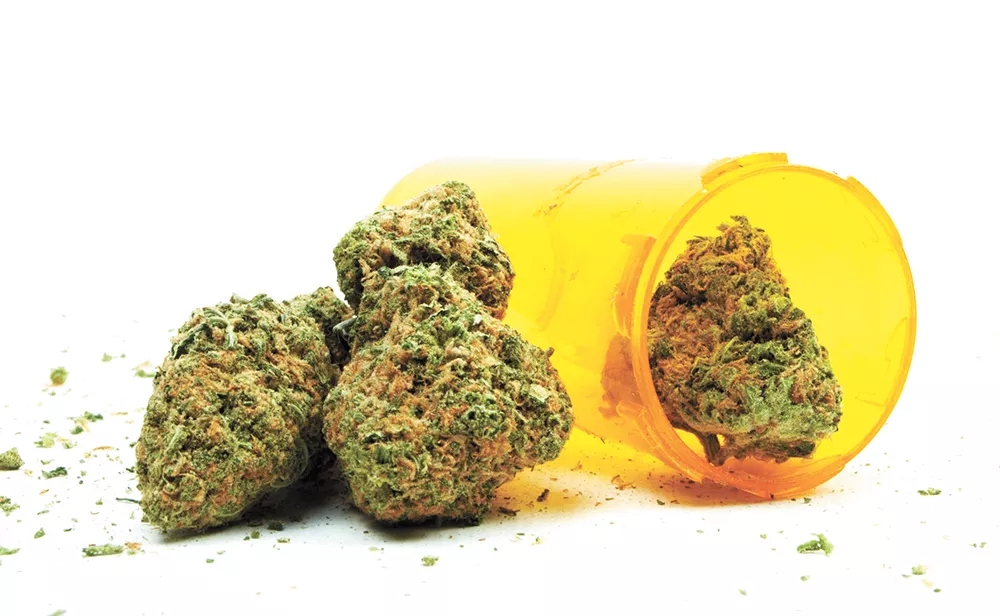 We've written on several occasions in this column about how the future of the legal cannabis industry is in question, thanks to the Trump administration and its attorney general, Jeff Sessions, an outspoken cannabis opponent whose rhetoric on the subject has at times escalated to a Reefer Madness level.
Fear that the feds might be coming after states, like ours, where cannabis is legal for medical and/or recreational purposes has been looming since Inauguration Day, but last week there was at least a little relief on the medical side. The omnibus funding bill — the one where the government might have shut down if Trump didn't get billions of dollars for his wall (which he didn't) — also included language that extended the Rohrabacher-Farr amendment. Since 2014, this law has prevented the Department of Justice from using federal funds to prosecute medical marijuana providers or users in states that have approved laws allowing it.
Rep. Earl Blumenauer (D-Oregon) teamed up with Rep. Dana Rohrabacher (R-California) to work on the provision, which protects medical programs in both states. California has had a medical cannabis program since 1996 while Oregon passed its program into law in 1998, the same year Washington adopted similar legislation.
"Medical marijuana patients and the businesses that support them now have a measure of certainty," Blumenauer said in a statement. "But this annual challenge must end. We need permanent protections for state-legal medical marijuana programs, as well as adult-use."
It remains to be seen how Sessions' Department of Justice approaches the issue of recreational or medical cannabis in states where it's legal for those uses. In addition to the possibility of additional legislative restrictions, like the one included in the omnibus budget bill impeding the DOJ's anti-cannabis efforts, the issue of how federal law enforcement would execute enforcement is also problematic. Former Drug Enforcement Agency chief of staff Jodi Avergun told Marijuana Business Daily earlier this year that the mere logistics and resources required to arrest and prosecute would be an enormous hurdle for the DOJ.
Here in Washington, both Gov. Jay Inslee and Attorney General Bob Ferguson have been clear in their support for Washington cannabis laws, showing support for businesses and users alike.
"I will also be very clear with AG Sessions that I will defend the will of Washington voters," tweeted Ferguson in February. "My office will use every tool at our disposal to ensure that the federal government does not undermine Washington's successful, unified system for regulating recreational and medical marijuana." ♦