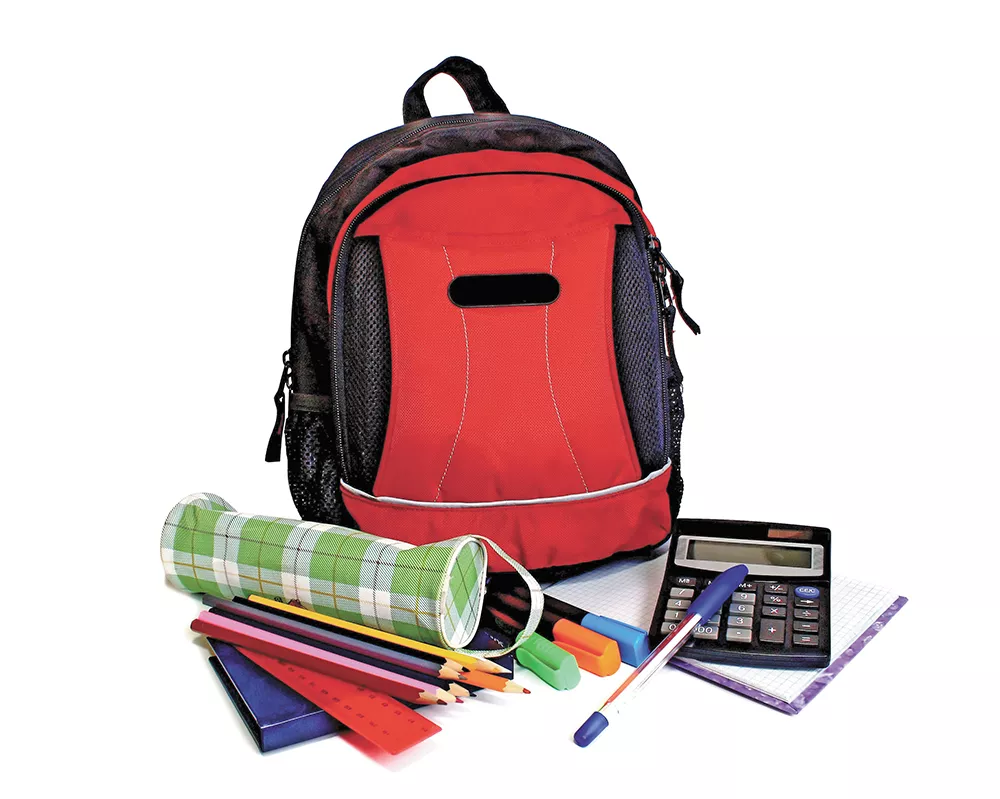 Back-to-school supplies can create a hefty bill for parents, especially for families with multiple children heading back to the classroom. That's why area organizations step up each year to make sure every kid can start the year with fresh supplies.
The Salvation Army Spokane began setting up school supply donation bins for its BACKPACKS FOR KIDS campaign at big-box retailers around town in July. Last year, thanks to a combination of cash donations collected at area Cenex Zip Trip stores and supplies gathered from donation bins, they were able to distribute 5,200 backpacks to kids across the region.
Salvation Army Spokane Communications Director Jeff Wright says that while crayons, rulers and pencils are always needed, he encourages donors not to neglect things like calculators, hand sanitizer and binder dividers. Backpacks for Kids holds its distribution day on Wednesday, Aug. 17, from 8 am to 6 pm at the Salvation Army of Spokane headquarters at 222 E. Indiana.
Communities in Schools of Spokane County is teaming up with local TV station KREM 2 to host the TOOLS 2 SCHOOLS drive, setting up donation bins at all of the region's Walmart stores. Other area companies, including Numerica Credit Union, Premera, Ecova and NAC Architecture, have teamed up to host donation bins at additional sites around the region, says CIS Program Quality Director Alise Mnati. The community can donate to the CIS drive through Aug. 20. Mnati says backpacks filled with supplies are scheduled for distribution on Aug. 24 and 25 during the respective schools' back-to-school night sessions for local families. Details about the Tools 2 Schools drive can be found on KREM 2's website.
Additionally, UNITY IN THE COMMUNITY collects and distributes back-to-school items for local kids, with an Aug. 8 deadline for donations. Kids and parents can qualify to get a backpack of supplies at Unity in the Community's Multicultural Celebration in Riverfront Park on Saturday, Aug. 20. Find out more at nwunity.org.