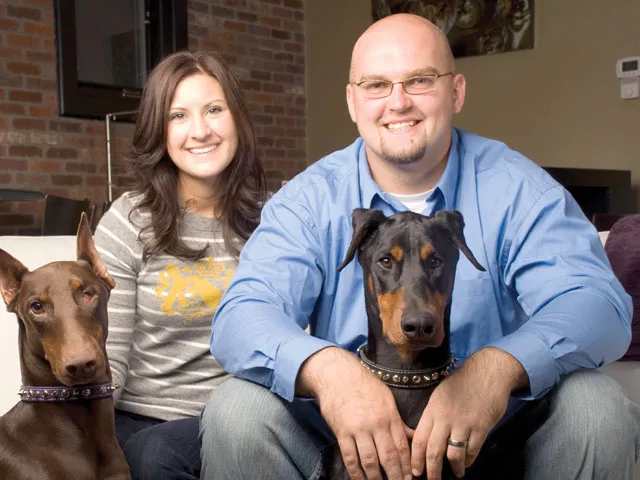 Former Eastern Washington University football star Michael Roos is a mountain of a man, but that's not the only reason he has a giant heart.
Roos, a 6-foot-7, 315-pound offensive left tackle on the NFL's Tennessee Titans, has been generous with his time and money in supporting Eastern athletics since his All- American career with the Eagles concluded in 2004.
"They're the ones that gave me my start," Roos said by telephone earlier this week from his home in Nashville, Tenn. "Obviously, they got me where I'm at.
"It seems like you should give back to those who helped you get where you are."
Roos' latest project to raise money for the Eagles — as well as children's charities in Eastern Washington and North Idaho — is the Michael Roos Foundation Fish & Chip Tournament. Roos hopes to make the golfing and bass fishing event an annual get-together.
Current and former NFL players — including Roos, Hall of Fame linebacker Dick Butkus, Tennessee quarterback Vince Young, and former Idaho star Jake Scott (an offensive guard on the Titans) — will mix with John Q. Public for three days of golf, bass fishing, wining and dining tonight through Saturday in Coeur d'Alene and Post Falls.
"It hasn't been easy," Roos says, "but we've got some great sponsors lined up, and it should be a really fun event."
Roos says the economy has made it challenging to attract corporate sponsors, but this is a man who knows all about overcoming obstacles.
Born in Estonia, a small country that was part of the Soviet Union, Roos did not know a word of English when he moved to Vancouver, Wash., with his family at age 10. His divorced mother worked two jobs and relied on food stamps and other government assistance to raise three children crammed into an apartment.
Roos was a small-college basketball prospect until he played football for the first time as a senior at Mountain View High School.
"I didn't know anything about football," Roos recalls.
"I barely even watched it."
Current Washington State coach Paul Wulff, then coaching at Eastern, discovered Roos while watching another Mountain View player on film. Roos was so lightly recruited, he can't recall if Eastern was the only school that offered him a scholarship.
Roos took full advantage of his free education, graduating with degrees in economics and finance. He bought his first car — plus new football uniforms for Eastern — after signing with Tennessee as a second-round draft pick in 2005. Three years later, he made All-Pro.
Roos and wife Katherine, whom he met at Eastern, recently donated a whopping $500,000 to help the Eagles install the nation's first red artificial turf football field. The red turf has brought Eastern national attention, and the playing surface will be named Roos Field.
"It's the amount [$500,000] that was going to help push this thing through and actually make it happen," Roos says. "I was hoping if I give first, it would get other donors around the country and alums to follow suit."
This year's Fish & Chip fundraiser for the Michael Roos Foundation is closed to further registration. Meet celebrities on Thursday, June 10, from 7-8 pm at Cabela's, I-90 and exit 299, Post Falls, Idaho. Call 359-4555 or (208) 777-6300