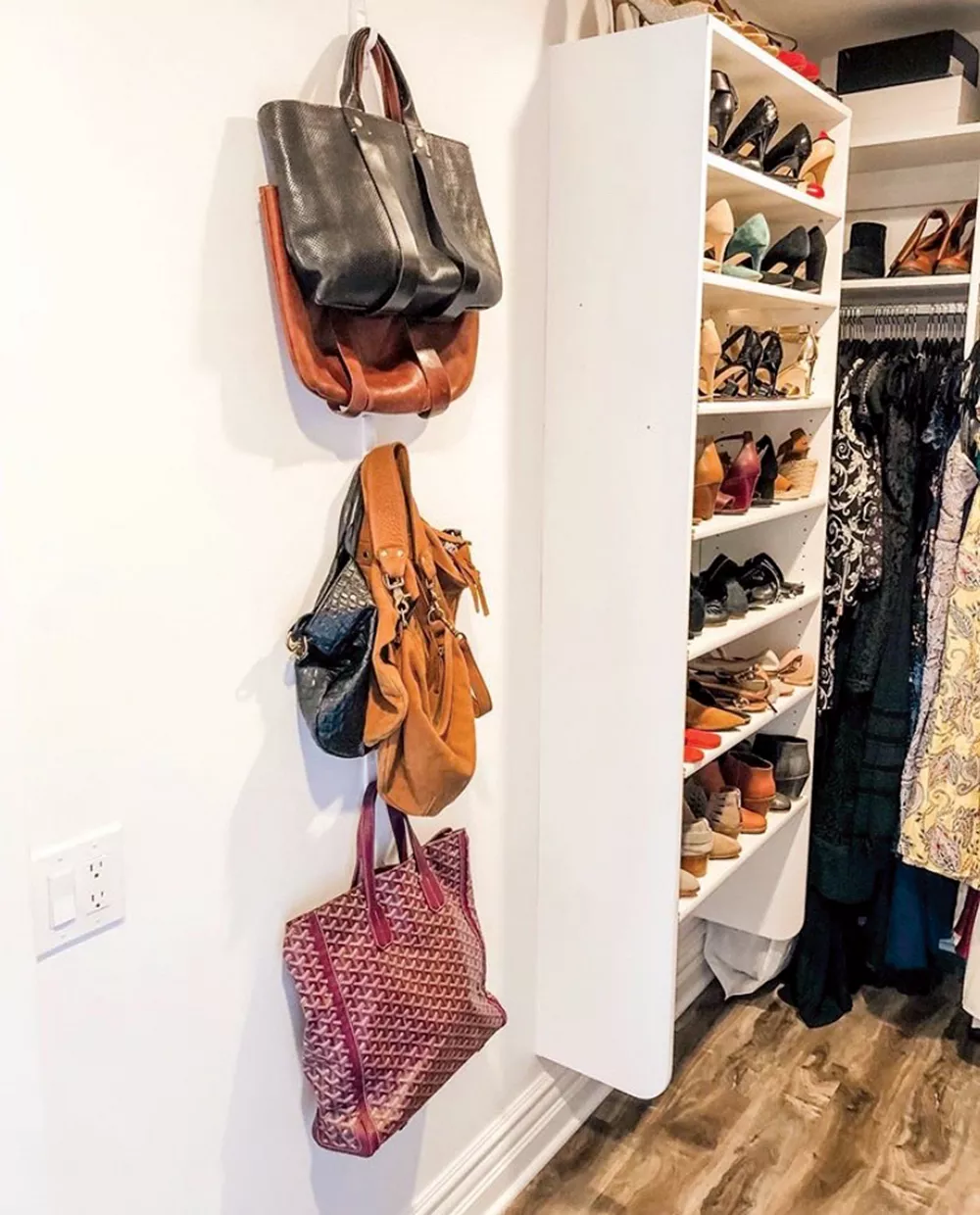 As this issue goes to press we are all staying home to battle the coronavirus. What better time could there be to do some long-needed editing of our closets? It can be tempting to launch an all-out assault, but organization experts say it's good to have a strategy before your efforts end up creating an even bigger mess.
Kara Dixon, started her cleaning and organization business, Spokane Organizing Solutions, last spring.
"I understand people's difficulty with attachment to things," she says. "It's a very personal process, so I always start with a free consult to get a sense of the client's lifestyle and goals for their space."
Because each person is different, Dixon encourages would-be declutterers to take their time and spread the process out over a few days if necessary.
"It's easy to get overwhelmed and some clients need a break," she says. "I'm always sensitive to that, so I'll give them time and check back in another day."
When you feel you're ready to start organizing your closet, Dixon says the first step is to empty the closet completely. This lets you see exactly what items you have, and what condition they're in. You might even find stuff in there that doesn't belong or could be better stored elsewhere. The empty space can also help you to visualize potential new storage ideas.
Once you've emptied the closet, you can start sorting, which for most people this is the hardest part. A common way to sort is to place items into four piles: keep, repair, donate, or throw away. Try things on as you go and be honest about whether you truly love and will wear each piece.
Putting It Back
After you've narrowed things down to just the items you'll be keeping, it's time to decide how best to store them. Start by hanging clothes according to color, and type or function. This enables you to easily find specific items and also to determine where you are overstocked.
As you begin re-hanging clothes, try to face items in the same direction and leave some space between each, but keep in mind it doesn't have to be perfect. Store non-hanging items in drawers, on shelves, or in cubbies, with an eye toward keeping the closet's floor clear. If you have a shoe rack you can save space by storing pairs of shoes with one facing the opposite direction.
"In my closet, I keep a couple of baskets on the floor," Dixon says. "That way as I'm choosing an outfit, if I decide not to wear an item I can drop it in the basket and come back to re-hang, fold, or store it later."
Still need space? Dixon suggests installing a second hanging rack above or below your current one or placing a rack on the back of the closet door.
"Making use of vertical space is key, and installing a second rack is an excellent way to do that," she says.
When storing accessories, Dixon says you can also consider creative repurposing of household items, such as using shower hooks to hang purses or scarves.
"It doesn't have to be Instagram worthy, as long as it's a solution that works for you," she says.
If you think you might need more than just a simple closet reorganizing, installing custom-designed storage could be the answer. When it comes to transforming a closet, Spokane Valley-based Cabinet Systems founder and owner Rex Watson agrees with Dixon that the hardest part for most people is letting go of extra stuff.
"We encourage customers to try to weed out things they don't need, because it gives you more space and better flow both in your closet and in your life," he says, noting that they meet with customers individually. "There is no cookie-cutter design," he says. "Some people are hangers versus folders, and some want items hidden in drawers or behind doors."
---
Closet Organization
Steps and Tips
1. Empty your entire closet to visualize how you want the space to work.
2. Sort clothing into categories (dresses, shirts, pants, jackets, etc.). Try on items to determine style, fit and whether repairs or alterations are needed. Some items might be better stored elsewhere in your home.
3. Make four piles (keep, repair, donate, throw away) and place items into each pile as you try them on. Take your time and ask yourself if you truly love the items you're keeping. Don't forget shoes.
4. Rehang clothes you're keeping, facing in one direction. Place remaining items in drawers or cubbies, keeping the floor clear.
5. Take out the trash, ready donations for drop off, and make a plan for items that need repairs.