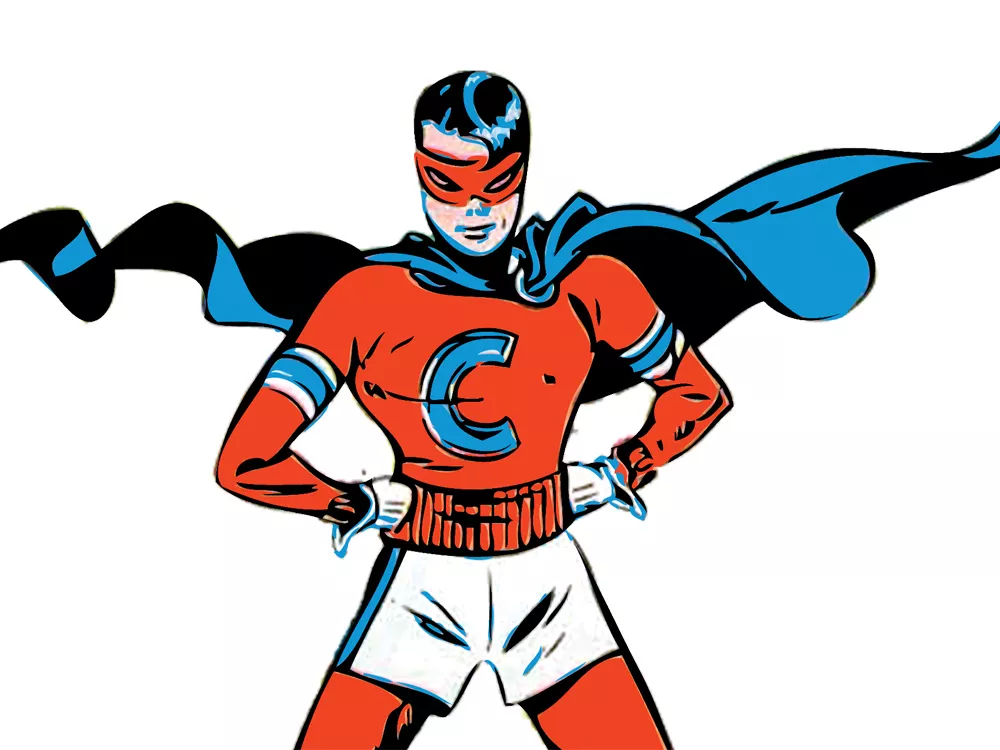 You've got a lot to be pissed about. Oil spills. Tsunamis. National debt. Tuition. Channel your anger and do something with it. Every superhero has a reason to fight crime.
College is your gateway drug to social justice. Find a cause. Get involved.
Freshman year is an ideal time to become an activist. "Getting involved will train you to notice injustices all around you," says Emily Back, senior biology major at Gonzaga. "If you make it a habit, it will become addictive and a passion. It's definitely changed the way I look at the world."
Back is the editor of One World, a journal for social justice at Gonzaga. The 3-year-old publication works to promote the Jesuit mission of "social justice." The articles feature firsthand accounts of individuals getting their hands dirty in local and international aid efforts.
So far, it's a lot of talk and no action. And they know it.
"I'd like to say we're still in our starting stages," Back says. "Raising awareness is the first step. You need to get the public interested, educate them, and then do something about it."
Awareness isn't action. This will be the hardest thing to wrap your mind around.
It's great to want to change the world. But that doesn't happen from a Starbucks. The revolution may start with a meeting and a cappuccino, sure, but somewhere along the way bullets — of a sort — must fly. Your internal comfort zone must be lifted. You may be accosted, ridiculed and deemed radical. But that's OK. Whatever your cause — saving baby seals, same-sex marriage, gun control — it's worth it. Right?
Take your interests and find a group. It's easier than you think. College campuses are rife with the young, passionate and hopeful. All you really need is access to the Internet and your school's homepage, and you're five clicks away from an entire list of student body organizations. If they don't have what you're looking for, start your own.
First, think local. "Every situation starts at the local level," Back says. "In order to continue the line of making change possible, you have to broaden the spectrum of who you're talking to. It's important to do outreach in your community."
It's easy to get caught up in the microcosm of campus life. But it's not real life. It's a quaint, blurry little representation of what's actually to come. Extend your reach. Make sure your organization is involved in the city where you live. The issues that plague your campus and university stem from much larger societal structures anyway. Tackle them all.
Francesca White knows a thing or two about getting stuff done. The senior genetics and psychology major at Washington State University in Pullman is the chairwoman for the Coalition for Women Students. The coalition is comprised of five different groups that work to sponsor programs and activities that raise awareness about class, race and gender.
"I feel privileged to be a part of the coalition because we make an impact," she says. "Knowing that the work we do benefits other people is enough satisfaction for me to stay involved."
The coalition is busy. They operate programs like Women's Transit, which provides women a free ride, seven days a week, from 6 pm-3 am. They hold a Week without Violence to spotlight domestic violence and violence against women. They hold protests and fundraisers.
"We want to make college a better experience for everyone," White says. "Getting involved is a great way to meet motivated, positive people that want to make a difference in the community.
Volunteering will teach you how to interact with your community after you graduate. It's kind of a training ground."
Use your training wisely. No one wants to be preached to or harassed. This means it's probably a bad idea to throw fake blood around willy-nilly. Bombing SUVs is not the answer to curbing greenhouse emissions.
With enough persistence, your message can get through. Believe it not, the generations before you — the ones that screwed us all over — are beginning to listen to what you're saying.
"It's overwhelming, especially as a freshman in college," Back says. "You kind of have this outlook that you're invisible to the world and therefore you don't have any say in what's going on. But you do. It starts with the individuals. Your passion and motivation to make things happen and fix what needs to be fixed in the world will spread to your peers one classroom at a time."