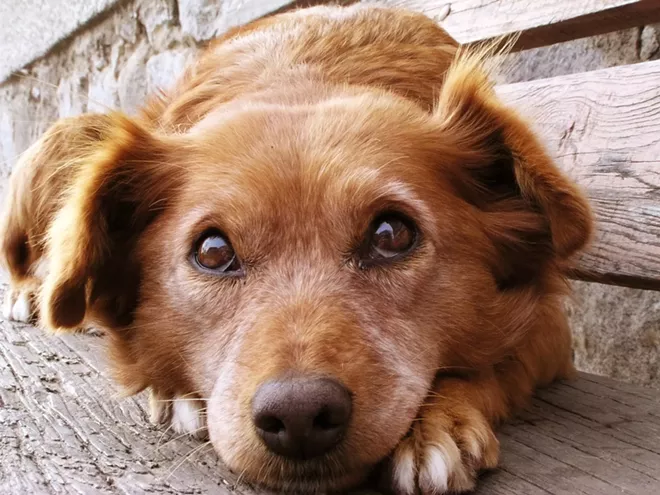 T
he joint meeting of the
Spokane City Council and school board last night promised for a robust discussion of the issues, particularly on the idea of building a new downtown stadium to replace Joe Albi.
But while the stadium was the topic for many citizens during the hour-and-a-half public comment period, the most passionate speakers had something else on their mind: What about the
South Hill dog park
?
"Some of us do not have children, at least not
human
children," said speaker Glenn Ritter. "We have four-legged children. And I gotta tell you, that park is a jewel."
Last night, the Spokane Public Schools Board of Directors approved a $495 million bond request that will go to voters in November. The money would pay for three new middle schools and for modernizations or replacements of other schools. It also would pay for either the modernization or replacement of Joe Albi Stadium, though it hasn't been determined whether that will end up being a new stadium at the existing site or at a location downtown.
Yet the current plan from Spokane Public Schools calls for construction of a new middle school right next to Mullan Road Elementary. That would eliminate the unofficial South Hill dog park.
And that, another public speaker said, would be "a death knell to the community."
So is this something Spokane Public Schools considered while putting together their plan? Of course, says Spokane Public Schools Associate Superintendent Mark Anderson.
The district considered other options for where to put one of its three new middle schools, should the November bond pass. Remember, the district needs new middle schools in order to accommodate the switch to a sixth-to-eighth grade model in middle schools. That will take the sixth grade from elementary schools, easing some of the overcrowding there.
One option early on in the planning was to build a school near the Qualchan Golf Course, off Highway 195. But that would have required around 500 students to be transported from the top of the South Hill, down Hatch Road. And that was a problem.
So the district went to their second option of building the new middle school at the top of the hill at the Mullan area.
"That was a better solution, as far as traffic," Anderson says.
As far as dogs? Not so much. Sure, the new school would provide gyms and athletic fields for school and community use. Yet those, of course, are things that dogs cannot use.
Anderson says it's definitely possible the school eliminates the dog park. But the district is working with the city of Spokane to find a way to replace it.
Should the bond pass, Anderson says, there will be another dog park on the South Hill – "somewhere."
"That's part of the solution we've had in building a middle school there," Anderson says.