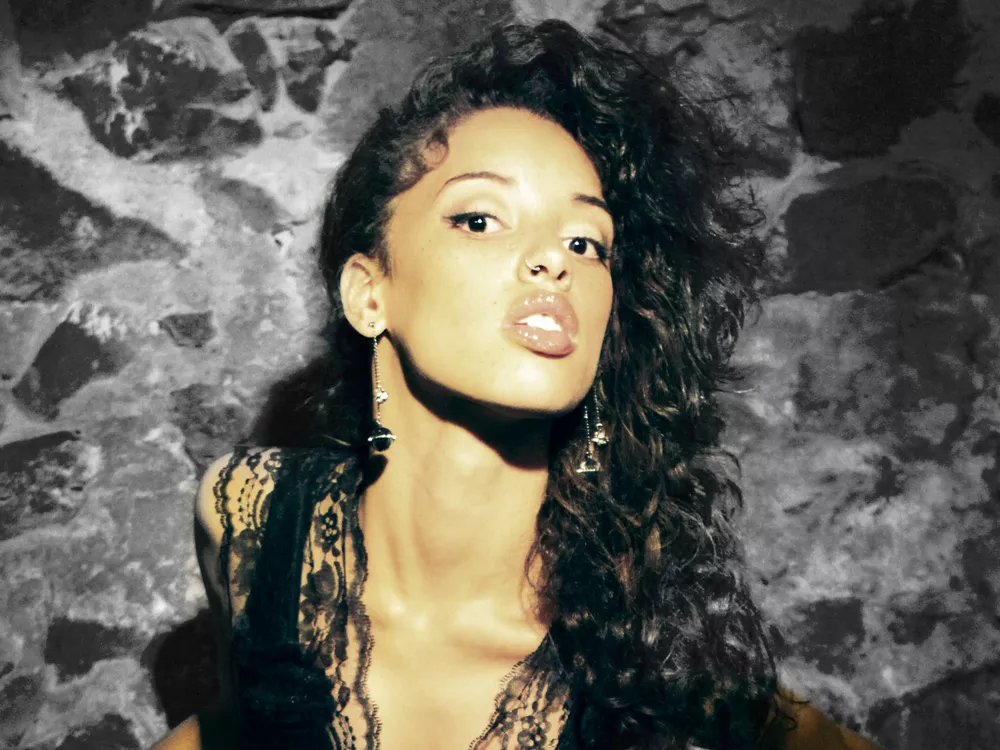 Ronnie Ryno feels legit. Her brainchild, Runway Renegades, is now in its fourth year and with its age comes maturity. A new venue, a new crop of designers, and a new system for the show.
The premise of Runway Renegades is fairly simple: It is an all-local, catwalk-style runway show, giving local fashion designers a forum to show their work directly to their audiences on a large scale, while also serving as a fundraiser for local breast-cancer awareness organization Hug Love Save.
On an even more rudimentary level, the event's existence is a way to generate interest in local fashion. That, specifically, is what Ryno wants.
"[Runway Renegades will] hopefully get enough attention to show that it can be done in Spokane, and that there is enough interest in fashion and creativity," she says.
As soon as last year's show was over, Ryno and her husband starting planning for this year. She says the first year, she had to "beg and stalk people to get them to participate," but now she has many designer hopefuls applying, and she has to weed through them to find those who will make the final cut. Through the extensive process, she emerged with a final six local designers (including herself), who have styles ranging from steampunk garb to clothing made from books.
Ryno says the designers will be paired up this year, sharing 10 models, a jewelry designer and a make-up artist.
Ryno also switched up the venue this year, graduating from the bars where the show was previously held to Gonzaga's Cataldo Hall. Ryno hopes that the event will eventually give rise to a fashion week for Spokane. Far-fetched? Ryno is confident in the support and desire of the Spokane community. People want local fashion, she believes, and the creativity is there.
It's hard to miss when it's right in front of her, walking down the catwalk. (Tiffany Harms)
Runway Renegades Fashion Show • Aug. 13 at 7 pm • $8; $10 door; $15 VIP • Cataldo Hall, Gonzaga, 502 E. Boone Ave. • runwayrenegades.com
Meet some of the designers and artisans dressing up Spokane
∧ The Designer
Vinh Buu
"Through the lens of art"
Hot pink bikini-thread lines hug the backside of a dangerously low pair of jeans. The acid-washed look feels part urban chic and part art gallery ready. Designer Vinh Buu, 29, treads this line finely with his brand Vagrant Dandy (featured on this page). His collection of cocktail dresses, leather swimsuits and couture denim is almost too pretty — too artistic — to be worn.
"Fashion, it's always viewed through the lens of art," he says. "People think it's more finicky and more superficial because you see it everyday. You forget that it's a piece of art and that someone has dedicated their life to the craft."
Buu was born in Spokane and recently moved back. His inspiration comes from a lifetime of travel in Seattle, Guam, and Honolulu, where he earned a degree in fashion and technical design. He has a soft spot for denim and in Hawaii worked for his hero, Rudolf Diesel. He wants to take bold runway fashion to the streets. See more at vagrantdandy.com. (Jordy Byrd)
∧ The Model
Khadijha Red Thunder
"I just want a mullet"
"One day I was looking in the mirror and I kept thinking, 'I want a mullet,'" says Khadijha Red Thunder, 17. "I just want a mullet really badly. I might regret it, but I'm going to start cutting." So she cut it and died ribbons of her curly black hair with blond raccoon stripes. And she still looks amazing. Freckles kiss the bridge of her nose, which can't decide whether it's black, native or Mexican, she says, and she's a beautiful blending of all three.
The Spokane local is about to enter her senior year at Lewis and Clark High School, but in the meantime she's applying for her first job, looking into colleges, working on her beats as an emcee, and dancing with her grandmother in local powwows. This is her first go-round with the profession, but she's wanted to be a model — specifically a Victoria's Secret model — her entire life. Second to modeling, she says she wants to build a foundation for children in child protective services. (Jordy Byrd)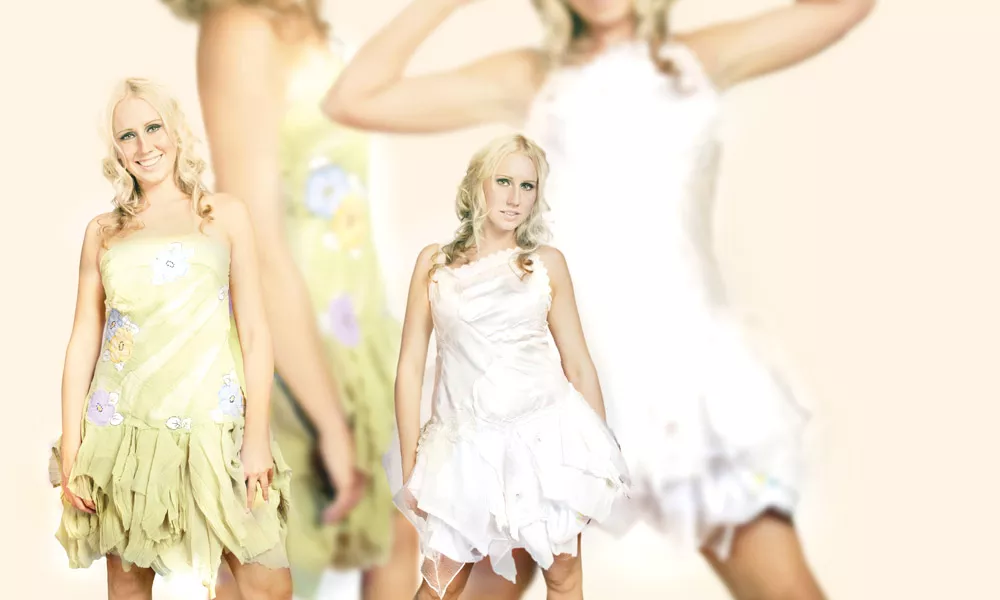 ∧ The Designer
Gianna Morrill
"Like an old Victorian carnival"
Designer Gianna Morrill, 21, says if she inherited anything from her parents, it's collecting. Vintage slips. Alice in Wonderland books. Hello Kitty kitsch. Everything's a treasure as far as Morrill's concerned, and her Kuriio line of clothing (featured on this page) mimics that mentality. The designer uses mostly vintage and found objects to create a line of skirts and dresses that combines steampunk aesthetics and Victorian garb with cutesy bubblegum Japanese styles.
"My collection is almost like an old Victorian carnival," she says. "You now, it's a little weird. It's not a normal carnival or circus by any means." The designer learned to sew at 16, but it wasn't until she started school and finished her degrees in graphics and web design that her fashion career picked up. Today she's putting together a collection for the Runway Renegades show and a steampunk fashion show at SpoCon. Although she loves fashion design, she says she's ultimately interested in costumes. See more at etsy.com/shop/kuriio. (Jordy Byrd)
∧ The Model
Erin McMahon
"I've always loved to dress up."
Erin McMahon is still new to the game. She walked down the runway for the first time 3 1/2 years ago, only after a few drinks gave her the courage. The pretty all-American blonde from Long Island has a personality and animated accent to match her stature. Both her parents were New York police officers, and although she says she's a tomboy, fashion has always been a part of her life.
"I've always loved to dress up," she says. "I'm such a boy in so many ways, but when it comes to doing my hair and my makeup, I just love it. I guess I've always carried that with me from a little girl until now." McMahon, 28, says she always wanted to be a model. She even auditioned once, but her awkward 16-year-old self wasn't ready for it. Today she's content with day-to-day life and participating with the Runway Renegades, whether modeling opens up opportunities or not. If not, she's still happy playing dress-up. (Jordy Byrd)
∧ The Designer
Mary Tafuri

"Then I realize that's not working."
When Mary Tafuri sits down to make her jewelry, sometimes it's a struggle, mostly because there's often a difference between what she wants to do with a piece, and what she feels like she should do.
"Sometimes I feel like I have to tone my style down a bit," says 41-year-old Tafuri. "But then I realize that's not working."
What does work is when she turns off the instinct to be safe. Her elaborate antique-inspired designs — where she spends hours working with metals and leather to create one-of-a-kind pieces — have become so successful that she was able to quit her job and do jewelry-making full time. Regardless of her personal doubts, she's onto something.
"As soon as I put it out there, it just speaks for itself," says Tafuri. "A little validation I guess."
See her work above and at tafurious.etsy.com. (Tiffany Harms)
∧ The Designer
Summer Hightower

"A little more showy, glitzy"
Summer Hightower doesn't believe in perfection being synonymous with symmetry. It's a creative disposition she takes into her accessory-making, creating pieces, which, while still beautiful, don't conform to the safe symmetrical norm.
The 33-year-old has been making jewelry and hair pieces for the past few years alongside vintage clothes in her boutique, Veda Lux. While her pieces normally feature wild feathers and faux flowers, she says she's kicking her already eclectic style up a notch for Runway Renegades.
"It's going to be a little more showy, glitzy," says Hightower. "Something that shows up on the runway nice."
While they may be more elaborate than usual, they still maintain the same vibrant colors, eye-catching femininity and unique flair for the unexpected that make her designs so distinct.
See her work above and at vedalux.etsy.com. (Tiffany Harms)