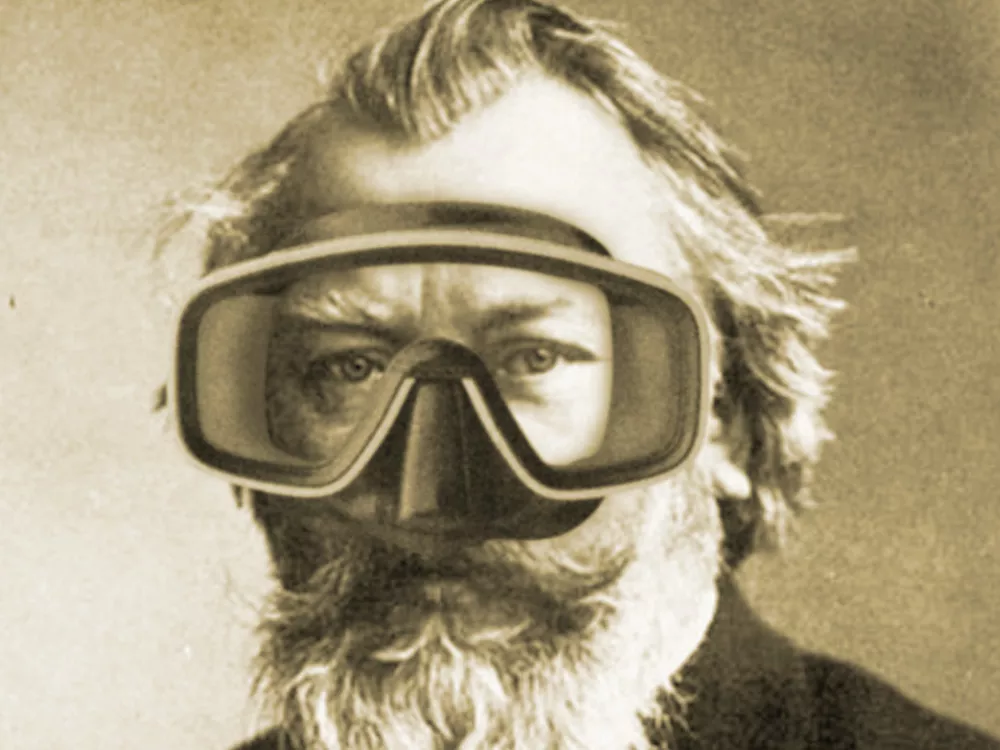 Seventy minutes of 19th-century German funeral music — sounds like a great way to spend Saturday night, right?
But Brahms' Requiem — right from its initial, shimmering melody, with the choir promising that even those who mourn are blessed — offers more than just dreariness. For one thing, it's built like some vast, ornate cathedral: seven sections arranged symmetrically, with the first and final movements corresponding and the fourth section, the core of the piece, holding the promise of eternal life.
And to enjoy and appreciate the Requiem, you need to know exactly none of that.
Julian Gomez Giraldo, the director of the Spokane Symphony Chorale, ought to know. He says that when his vocalists — roughly 20 each of sopranos and altos, tenors and basses — ascend the risers behind the orchestra to sing German lyrics drawn from the Bible (and selected by Brahms himself), they're going to bypass your head and aim straight for your heart.
"It's like swimming in the ocean," Gomez says. "While you're bathing in it, you don't ask which part of the ocean is the most interesting. It's the whole picture — wind, sun, birds, waves.
"For me, something similar happens with Brahms. Once you are submerged in that extraordinary dimension of his Requiem, your sense of the passage of time disappears, and the possibilities for you to have an unforgettable experience are really high."
Take, for example, the fugue at the end of the third movement. It's a kind of "Row, row, row your boat" sequence (only way more serious) involving all 140 onstage musicians: "But the souls of the righteous are in the hand of God," they sing, "and there shall no torment touch them." Back in the 1860s, Brahms' mother had recently died; his favorite colleague, too. While traditional requiems offered only fire and brimstone, Brahms wanted instead to comfort not only his listeners but himself.
As Gomez comments, the Requiem "is a very intense piece — not only in the more dramatic places like the fugues, but also in the delicate pianissimos at the beginning, when you just feel that your heart is going to come out through your mouth and the tears start to roll down your cheeks."
Emotional, in other words. Not intellectual.


This weekend's concerts will open with a brief, hypnotic work by an elderly Estonian composer whose music has appeared in movies starring Russell Crowe, Brad Pitt and, yes, Keanu Reeves. On YouTube, you can see Arvo Part himself — looking ascetic, like a medieval monk — being interviewed by Bjork (she of the experimental Icelandic pop music and swan dress). Part describes what happens in his Cantus in Memory of Benjamin Britten, in which a tubular bell tolls out a funeral march as a string orchestra pursues two musical lines. One line is complicated and wavering — that's Britten's sins, Part explains. The other is simple and clear: That's God's forgiveness. (Bjork makes a contribution, too. She says the whole thing reminds her of Pinocchio and Jiminy Cricket.)
Regardless, listening to the Cantus feels like being haunted. Symphony director Eckart Preu, who chose it as the appetizer for this weekend's concerts, says what fascinates him about such minimalist music "is that the repetitive nature of it makes your mind wander. The point is that you don't actively listen anymore. You become a 'passive' listener. It often transports you into a different world — in Part's case, resembling a kind of trance.
"That's the power of this music," Preu says. "With the most simple material, simple rhythms and repetitiveness, he counteracts our need for something to 'happen.' He actually plays with the fact that often nothing happens. He's just engulfing you in a mass of sound, like being underwater.
"It's music that evokes emotions, frees you up to feel your own emotions instead of dictating them."
"Brahms' Requiem: Stirring the Soul" (Classics 3) • Sat, Oct. 22, at 8 pm and Sun, Oct. 23, at 3 pm • $14-$49 • The Fox • 1001 W. First Ave. • spokanesymphony.org • 624-1200 or (800) 325-SEAT