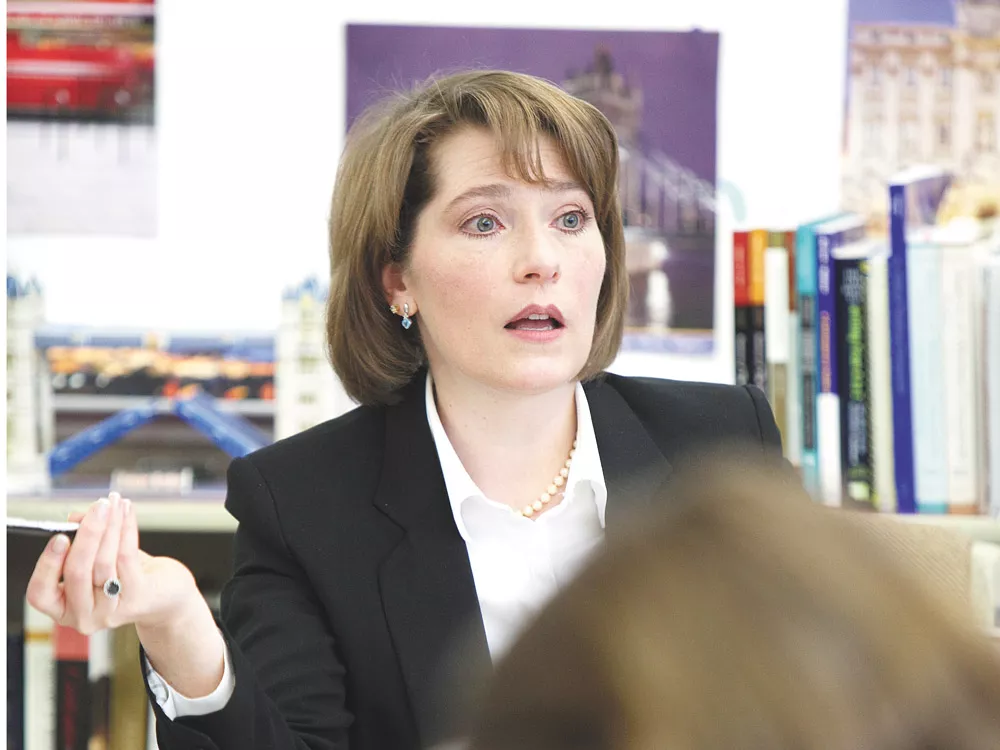 If any student seemed ready for college, it was North Central High School grad Charles Du. He took 13 different Advanced Placement tests in high school — biology, chemistry, physics, world history, art history, calculus, among others — and passed them all, scoring college credit. Today, he's at Princeton. 
Recently, however, the College Board (the national organization that runs the AP program) emailed Du, asking him how he handled the transition to college. It was like being "pushed into the deep end," he replied.
"On the first day of class, the professor handed out the syllabus, and when I saw that we would have to write a 12-page paper, I freaked out," Du wrote. "While the other students in my class had all written long essays before, the longest academic research paper I had written in high school was only five pages!" High school, he said, had prepared him well to annotate books, to take notes on lectures. But even the most intense AP courses don't require the in-depth research papers so beloved by many college professors.
It's a problem the College Board plans to fix with a new course that's unlike anything it's ever done. Based on a University of Cambridge model used throughout Europe, it would stretch over two years and end with a massive research paper. To pilot the class — called the AP Cambridge Capstone Program — the College Board picked only 20 schools in the entire world.
One of those was North Central.


The sheer number of students taking AP tests at North Central, and their success rate, caught the College Board's attention. Ariel Foster, with the College Board, says it "emerged very early on as a candidate." North Central's AP course load has repeatedly earned it spots on Newsweek's massive "Best High Schools" list.
At some schools, only academic overachievers are allowed to participate in AP courses. But at North Central, it worked differently. Over the past eight years, the school moved to a model where nearly every student was not just allowed to take AP courses — they were expected to.
AP at North Central exploded. In his office, Assistant Principal Steve Fisk points to a spreadsheet on his laptop: In a decade, the number of AP classes offered nearly tripled. So did AP enrollment, growing from 301 to 892. The number of tests taken (and passed) increased even more dramatically — growing 11-fold.
"That's my dream," Fisk says. "For every kid to take one Advanced Placement course."
Something else caught the College Board's attention: North Central had a notably high number of test-fee reductions for low-income students (284 last year).
North Central is an inner-city school, with boundaries that capture West Central's impoverished neighborhood and then snake out into the wealthy suburbs of Indian Trail seven miles away. As a result, North Central gets a broad mix of students from a radical mix of backgrounds.
In Spokane County, only Rogers High School has a higher poverty rate.
"[Ultimately], that's why N.C. was picked by AP Cambridge," says former principal Steven Gering Gering, who lobbied behind the scenes for Spokane Public Schools to the get the program. "It has a diverse student population."


Kelly Stromberg, a long-time AP European History teacher, has only known for a few weeks that she'll be teaching a never-before-taught AP course. Already, she estimates, she's spent at least 40 hours reading up and preparing for the course. It will, undoubtedly, dominate her summer.
She's excited for that. "The curriculum is so incredibly dynamic," she says.
She knows how the AP focus has helped some of her students.
"You had these kids who had fewer advantages, didn't have the exposures to the reading, the education," Stromberg says.
"You're dealing with someone who hasn't had breakfast yet."
Some, Stromberg says, had never considered college. But after AP classes, she says, some are saying they're thinking about going to Spokane Falls Community College. Then maybe transferring to a four-year university.
More than any other AP course, this one focuses on research and analysis.
"Can you weigh multiple perspectives, break it down, put it back together?" Stromberg says. "They're going to be scored on their ability to do that on demand."
Students in the course will take a one-year seminar course examining a single topic, anything from "artificial intelligence" to the "economic role of women" during their junior year. There's an exam, a presentation and a team project. And that team, Stromberg notes, may actually be composed of students from across the country or globe. One Cambridge-model project had students from Britain collaborating, over Skype, with a student from France, she says.
"This is so different from anything students have encountered before," Stromberg says. "It will require kids to be so much more individually responsible for their own education."
The next year, each student tackles a 5,000-word publishable research paper, about 25 double-spaced pages (or the length of a typical Inlander cover story). Student choose their own topics. "The reproductive habits of slugs may not be on the table, but we'll see," Stromberg says.
After passing two years of classes — and any three AP tests from other courses — students can get their "Cambridge Capstone Credential." The College Board is still trying to figure out what exactly the credential would mean in terms of college credit or scholarship eligibility. Already, however, admissions officers at the University of Washington and MIT have expressed interest in students with the credential.
But with the excitement for the new pilot program at North Central also comes concern, says Fisk, the assistant principal. The intense focus on AP continues to worry a few teachers. The more students choose to fill up their schedule with AP classes, the less room they have for electives like art, music and photography. If not enough students sign up for certain classes, the school won't run them. Fisk says the school has to continue to keep that balance in mind.
"It always causes me pause and reflection. How do you help kids maintain a healthy balance of intellectual development and being a kid?" Fisk