MORE MARVELOUS
Your favorite fast-talking '50s-housewife-turned-standup-comedian is back for more in season two of The Marvelous Mrs. Maisel. Still funny and witty as ever, this season picks up right where the first left off with the evolution of Midge's stand-up career and the unraveling of her marriage. Supporting characters such as Midge's father Abe Weissman, played by Tony Shalhoub, get their own major storylines that sometimes distract from the focus on Midge. A trip to the Catskills reminiscent of Dirty Dancing introduces a new love interest as well as a shocking revelation. Binge the new season on Amazon Prime. (MICHAELA MULLIGAN)
---
THIS WEEK'S PLAYLIST
Some noteworthy new music arrives online and in stores Dec. 14. To wit:
Bruce Springsteen, Springsteen on Broadway. Couldn't afford to actually pay thousands to go see Bruce on Broadway? At least you can hear some highlights now, and watch on Netflix come Dec. 15!
Azealia Banks, Icy Colors Change. The mercurial performer scrapped her sophomore album earlier this year, but pulls together some jazzy Christmas tracks on this EP.
The Decemberists, Traveling On. A tasty five-song EP made up of outtakes from the band's I'll Be Your Girl album.
Zayn, Icarus Falls. The former One Directioner packed his new double-album with 27 songs. (DAN NAILEN)
---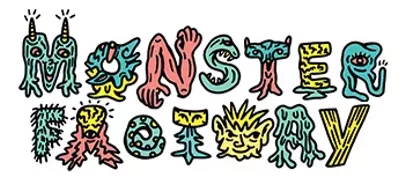 MORE MONSTERS!
The McElroy Brothers are back with a new episode in their web series Monster Factory. If you don't know their handiwork already, the duo takes the sacred ritual of character creation from popular video games and utterly defiles it. For their latest abomination, they create a character from the Soul Calibur franchise. His name? "Dr. Sexgun." The videos have caused me physical pain from laughing so hard, and there are dozens available on Polygon and the McElroy Family website. (QUINN WELSCH)
---
CARDBOARD CHAMP
Thousands of Magic: The Gathering players regularly converge in cities around the globe for high-profile tournaments. This past weekend, more than 1,700 players of the 25-year-old collectible trading card game tested their skills on the battlefield at Magic's Grand Prix Portland event, with one champion crowned: Spokane native Tyler Putnam (pictured). Remarkably, Putman was up against fellow Spokanite Daniel Geiter in the final match. Both players were awarded hefty prize payouts; $10,000 to the winner and $5,000 for second place. (CHEY SCOTT)
---
LIVING LARGE, AND HAPPILY
Come for the Dolly Parton-obsessed soundtrack of Dumplin', stay for the beauty pageant storylines that show multiple fat women as complex humans who *gasp* don't have to lose weight to be happy by the end of the movie. While there are some other underdeveloped plot points, Netflix movie Dumplin' passes the Bechdel test as it hones in on its unapologetic title character and her struggles to connect with her beauty-obsessed mother. With teenage angst and hijinks on full display, it's an easy, fun flick to cuddle up to on a chilly day. (SAMANTHA WOHLFEIL)