THE CONCLUSION OF RUSSIAN DOLL
Groundhog Day has become a genre unto itself: A person gets caught in a time loop that resets every single day and can never escape it. So, at first, Netflix's Russian Doll looks like a riff on the aimlessness of older millennials — swap out Bill Murray for a chain-smoking hipster-adjacent New Yorker (Natasha Lyonne). And, initially, that's what it is. But as the series continues, as it begins to explore why our lead has become unstuck in time, it grows much more emotionally complex. The conclusion it finally comes to is triumphant in the ways that puzzle-box shows like Lost were only at their very best: It's something that satisfies both the head and the heart, achieving both perfect science fiction logic and, more importantly, perfect emotional logic. (DANIEL WALTERS)
---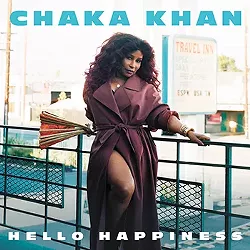 THIS WEEK'S PLAYLIST
Some noteworthy new music arrives online and in stores Feb. 15. To wit:
Chaka Khan, Hello Happiness. The soul goddess just booked a gig with Michael McDonald at Northern Quest July 23.
Long Ryders, Psychedelic Country Soul. The alt-country pioneers' first album since 1987.
Hayes Carll, What It Is. An underappreciated songwriter who gets better with every release.
---
FIRST IMPRESSIONS
Singer-songwriter Ryley Walker braved the snow on a drive from Seattle to open for Richard Thompson at the Bing over the weekend. Walker, a hilarious follow on Twitter @ryleywalker, wrote about the loneliness of road-tripping solo as he gassed up somewhere in the middle of the state. Things were looking up by the time he got to town, though, tweeting: "Spokane has a killer 'half off appetizers' sort of vibe." Lest you think it was an insult, Walker put on a great show and showed much appreciation for the Spokane audience. (DAN NAILEN)
---
BEGINNERS WELCOME
If you've ever thought about making electronic music but lacked the knowledge, skill or resources, your time is nigh. Electronic music nonprofit Technological Taxidermy recently announced that it will begin catering its workshops for beginner-level electronic musicians starting this month. You don't need money or gear. Just come ready to get hands-on and learn. All are welcome. Follow them on Facebook and Instagram (@techtax). (QUINN WELSCH)
---
COP DOC
I watched the entirety of Flint Town, the Netflix-produced documentary series on the Flint (Michigan) Police Department. The filmmakers got tons of access and lengthy interviews with some of the officers — and with community members — so the viewer gets a healthy dose of how the officers view the contemporary debate about policing in America. The differences in the perspectives of the white officers (fed up with claims of racial bias, largely pro-Trump), and the black officers (who identify with the sentiments of the community) are stark. The series also looks at how a cash-strapped police department operates in an impoverished and high-crime community, such as selling confiscated firearms to generate revenue. (JOSH KELETY)