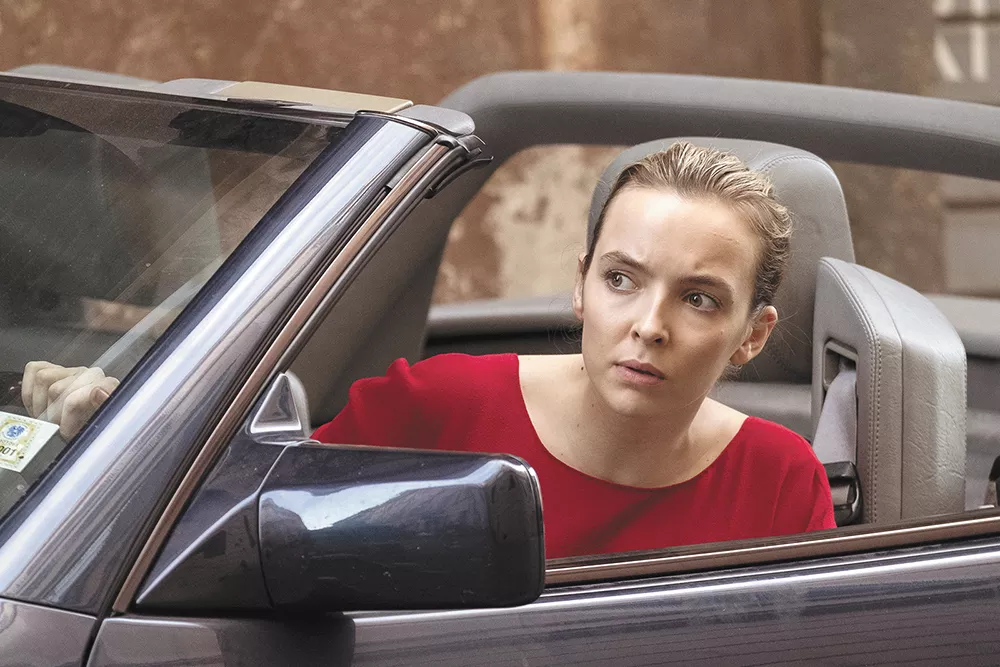 KILLER VOICE
Like many who have succumbed to the charms of Killing Eve, I find myself mostly interested in the psychopathic Russian assassin Villanelle, played brilliantly by Jodie Comer. In the second season, now streaming on Hulu, Villanelle has gone from a target of Britain's intelligence service to hired asset — one with an unhealthy obsession with her former foe/now handler Eve (Sandra Oh). In one scene this season, Comer manages to deftly switch between American, Australian and British accents before returning to her "real" Russian one, all in rapid succession, an impressive trick and one of the small pleasures in a series that manages to juggle laughs with tense bursts of violence. (DAN NAILEN)
---
THIS WEEK'S PLAYLIST
Some noteworthy new music arrives online and in stores Jan. 10. To wit:
Field Music, Making a New World. Brainy Brit-pop that might remind you of XTC.
Selena Gomez, Rare. The popster's first album in four years.
Beach Slang, The Deadbeat Bang of Heartbreak City. This excellent Philly crew has the ramshackle rock charm of the Replacements, and they got Tommy Stinson to guest on their new one.
---
THE END IS NEAR: FOR THE LULZ
I'm pretty sure advertising memes for private military "contractors" (read: mercenaries) wasn't part of the plan for Instagram when the photo-sharing app launched. And yet, here we are. Like most millennials and Gen Z kids, I spent a good chunk of time laugh/crying at the WWIII memes that dominated the internet this past weekend after all the saber-rattling over Iran. But the enterprising Instagram account @shooter_jobs has capitalized on the recent surge of anxiety with their own Iran and WWIII memes. Through their advertised posts, I've learned that WWIII isn't just hilarious, it's also profitable! (QUINN WELSCH)
---
NOISY MIND
Maybe the best parts of the modern ambitious role-playing video games are the speech-checks, where, if you put enough points into something like intelligence, you're able to defeat a boss simply by blowing their mind with conversation options. Disco Elysium is an entire game made of these types of speech-checks, with all sorts of different thought categories that bounce around your brain — and even argue with each other. Those categories include "visual calculus" (the ability to reconstruct crime scenes in your mind's eye), "encyclopedia" (how much you know about random facts) and "electrochemistry" (how much you love doing drugs). (DANIEL WALTERS)
---
PAW-PULARITY CONTEST
Dog sitting service Rover, which operates a large local office, recently released its list of the top dog and cat names in Spokane for 2019. For male dogs: Cooper, Charlie, Tucker, Max and Buddy topped the list. For female dogs: Bella, Lucy, Luna, Daisy and Sophie. For male cats: Oliver, Leo, Loki, Jack and Dexter. For female cats: Luna, Kitty, Bella, Lola and Nala. To see a rundown of top and trendy pet names for the entire U.S., head to rover.com/blog/dog-names. (CHEY SCOTT)