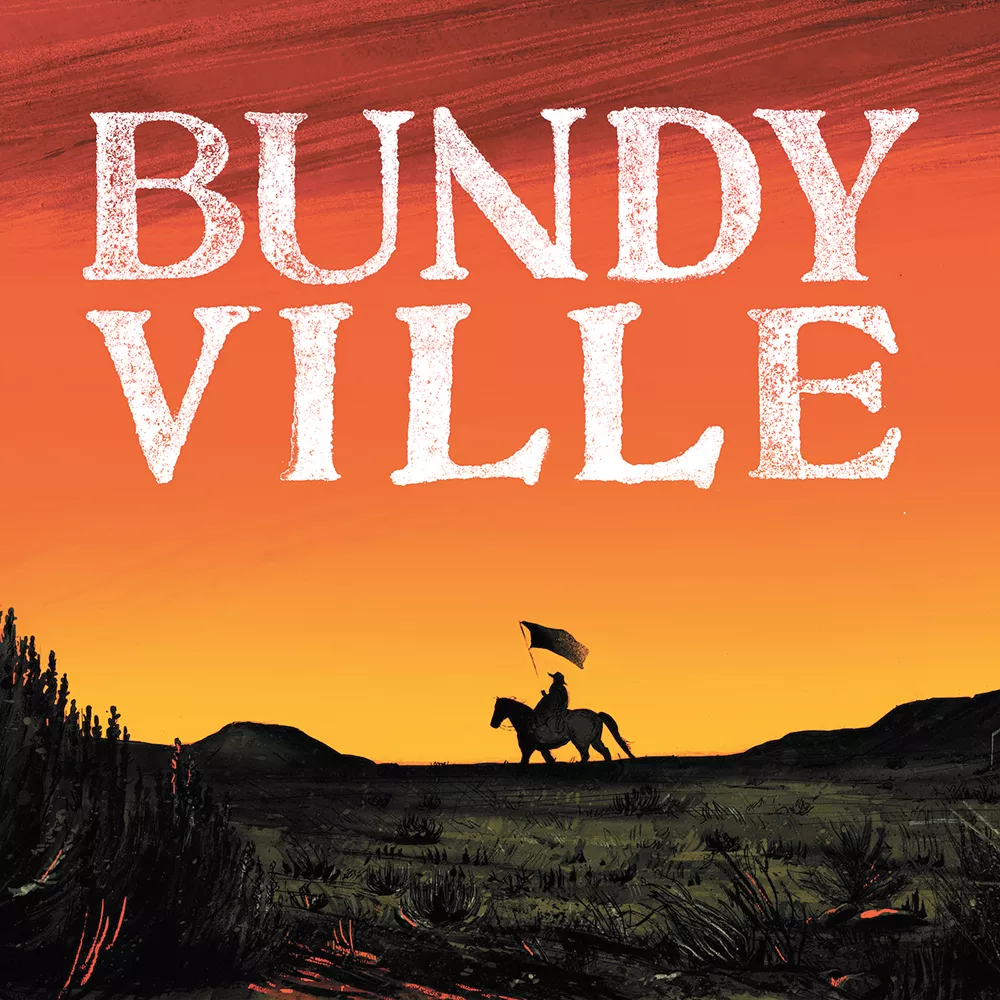 WELCOME TO BUNDYVILLE
Bundyville is a deeply reported and totally bingeable new podcast that follows the ongoing fight for public lands in the American West. Journalist (and former Inlander staff writer) Leah Sottile traces the history of the dispute and takes listeners into the home of one family now leading the charge: the Bundys. The intimate portrayal of the Bundy family, specifically Cliven and his sons Ryan and Ammon, explores their fringe, anti-government beliefs fueled by their version of Mormonism. It traces the Bundy-led armed standoffs with federal agents and how they beat the rap — twice. It's a story of extreme politics, privilege and sovereignty at a time when America seems more divided than ever. (MITCH RYALS)
---
ON THIS WEEK'S PLAYLIST
Some noteworthy new music arrives online and in stores May 25. To wit:
CHVRCHES, Love Is Dead. The Scottish synth-poppers recorded in L.A., but didn't let the sunny skies get in the way of their beloved gloomy vibe.
SHAWN MENDES, Shawn Mendes. The Canadian singer's lasts two albums went to No. 1. His latest pop trifle will probably do the same.
SNOW PATROL, Wildness. Anyone remember when this long-running Irish band was going to be the next U2? Didn't quite work out that way, but they still deliver some pleasing pop-rock. (DAN NAILEN)
---
CUM INN PULLS OUT
The iconic Cum Inn Bar & Grill in Spokane Valley is coming to an end. After decades, off and on, of snickering and adult-rated puns, the iconic name is getting the shaft. Due to a recent sticky situation among management, one of the co-owners is pulling out. The other has decided to rise to a new challenge and buy the place. Out with the old, in with the Green City Saloon. The name change comes in July, along with a remodeling. The renovation and new name goes to show it's not the size of the space that matters, it's how you use it. (ERIC SCHUCHT)
---
YEAR OF THE GOAT
A couple months back our music editor Nathan Weinbender profiled Spokane guitar/drums duo Indian Goat, praising them as "down-and-dirty, no-bullshit rock" as exemplified by their debut album, the aptly titled 1, that arrived nine months ago. They got busy quick after that one, because their new album 2 arrives with a party at the Big Dipper featuring, naturally, Indian Goat (guitarist/vocalist Garrett Zanol and drummer Travis Tveit) along with Deer and Flying Spiders. You can also catch them at Volume June 1 at the Red Room Lounge. (DAN NAILEN)
---
WEST SIDE NOSTALGIA (OF SORTS)
The centerpiece of Neko Case's new album, Hell-On, arriving June 1, is an epic 7-minute ramble called "Curse of the I-5 Corridor," a tune that alludes to her time as an underage music fan in Tacoma, roaming Washington's west side in search of a good time, adulthood, deep meanings in shallow relationships and so much more. Ex-Screaming Trees frontman and Northwest music legend Mark Lanegan joins her for the trip. You should consider doing the same. The tune is streaming across the internet right now. (DAN NAILEN)