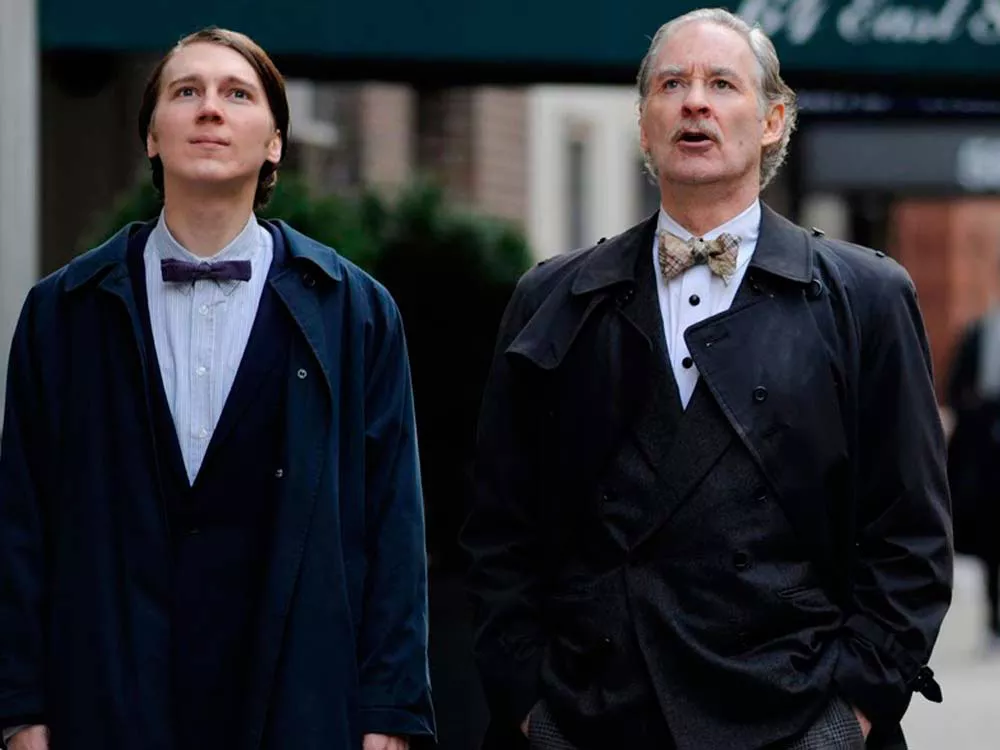 We all have strategies to fend off loneliness. The Extra Man simply depicts their variety: putting on airs, devoting ourselves to causes, pretending to be what we're not, pretending not to care. Yet reviews always mention The Extra Man's gang of eccentrics and its cross-dressing, as if Shari Springer Berman and Robert Pulcini's film were merely a freak show.

In the title role, though, Kevin Kline plays a dignified coot, threadbare yet imperious, who subsists by escorting wealthy elderly women to high-society events. "Henry," asks Paul Dano's Louis Ives — a meek, failed teacher who's trying to find his way — "are you a gigolo?" Certainly not, comes the reply, don't be vulgar. No sex is involved. Henry is educated enough to spout opinions about fine art yet desperate enough to cadge free meals and sneak into the opera. Filling an otherwise empty seat has become his vocation.

Henry takes in Louis as roommate and protégé. Dano (Little Miss Sunshine, There Will Be Blood) is insecure and overawed by just about everyone he meets in the role, always bobbing his beak up and down like some kind of sycophantic bird. As the bearded eccentric downstairs, John C. Reilly opts for a self-conscious, squeaky-voiced characterization that one reviewer called "Hagrid on helium."

Some will find this trio just too weird. But Kline's performance, especially — luxuriating in a convertible, beguiling bossy matrons, dancing on a beach — defeats tawdriness with joy.

Extras include dual commentary tracks. Novelist Jonathan Ames explains the screenplay's autobiographical and literary inspirations. Kline recalls, during a rushed shooting schedule, substituting a squeegee for windshield wipers and (because Henry temporarily lacks socks) painting one ankle with shoe polish. A featurette investigates soundtracks in greater-than-usual detail, with composer Klaus Badelt fiddling with software and explaining why he chose balalaika music for a dream sequence.

Finally, an anecdote from the Sarasota premiere recounts how hundreds applauded the contingent of real-life extra men who were in the audience that night. Apparently, widows in Florida like their escorts, too. None of us wants to feel alone. (Rated R)