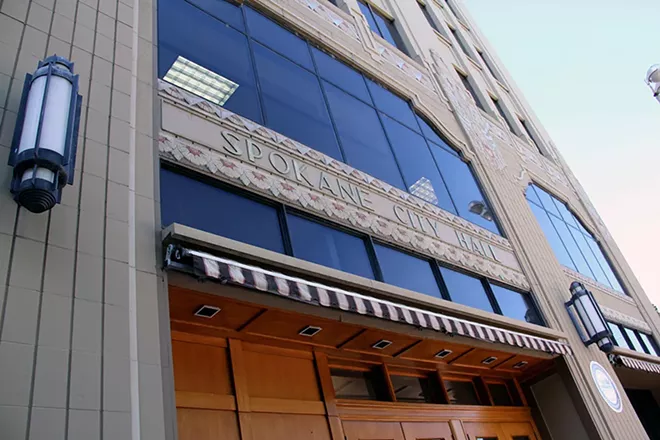 A full 25 candidates are officially running in the city of Spokane's mayoral and council races, the largest total in years.
For the mayoral race, City Council President Ben Stuckart is being challenged by four competitors to his right — West Central Neighborhood Council Chair Kelly Cruz, trivia company founder Jonathan Bingle, former KXLY anchor Nadine Woodward and firefighter Shawn Poole.
Councilmen Mike Fagan and Breean Beggs are challenging each other for the council president slot, joined by former NAACP president Phil Tyler and Cindy Wendle, the co-owner of NorthTown Square and the wife of Hutton Settlement Director Chud Wendle.
Councilwoman Lori Kinnear, representing the district that includes the South Hill and downtown Spokane, will be defending her seat against real estate broker Liz Fleming and previously unsuccessful candidate Tony Kiepe.
Meanwhile, Councilwoman Karen Stratton, of the northwest Spokane district, is not only being challenged by Andy Rathbun — who briefly entertained running for mayor — but also Lyft driver Christopher Savage, Express Employment account manager Jeff Rugan, former Pend Oreille Sheriff's deputy Ken Side, and Washington state Labor and Industries employee Jeff Martin.
But the most packed race is the open northeast Spokane seat being vacated by outgoing Councilman Mike Fagan, with a Battle Royale of seven different candidates. There's Mike Fagan ally Tim Benn; school board member Jerrall Haynes; Union Gospel Mission's Anna Ogden Hall shelter resident advisor Krys Brown; Pakistani immigrant and WSU research assistant Naghmana Sherazi; Spokane fire dispatcher Louis Lefebvre; Doug Salter, a National Guard veteran and West Valley school bus driver; and Better Spokane Director Michael Cathcart.
That last one is particularly tricky, because the Better Spokane political action committee is active in political races. But PACs are barred from coordinating directly with candidates. So what happens when a PAC director is the candidate?
"We wouldn't be doing anything in my race, that's for dang sure," Cathcart says. "I spoke to our attorney about it. There's no inherent conflict. There's stuff we need to do to be careful."
Essentially, Cathcart says, Better Spokane can still spend money on council races, as long as they avoid talking about Cathcart's district in particular.
"We're a nonprofit, we can advocate and we can lobby," Cathcart says. "There's no issue from a political campaign perspective."