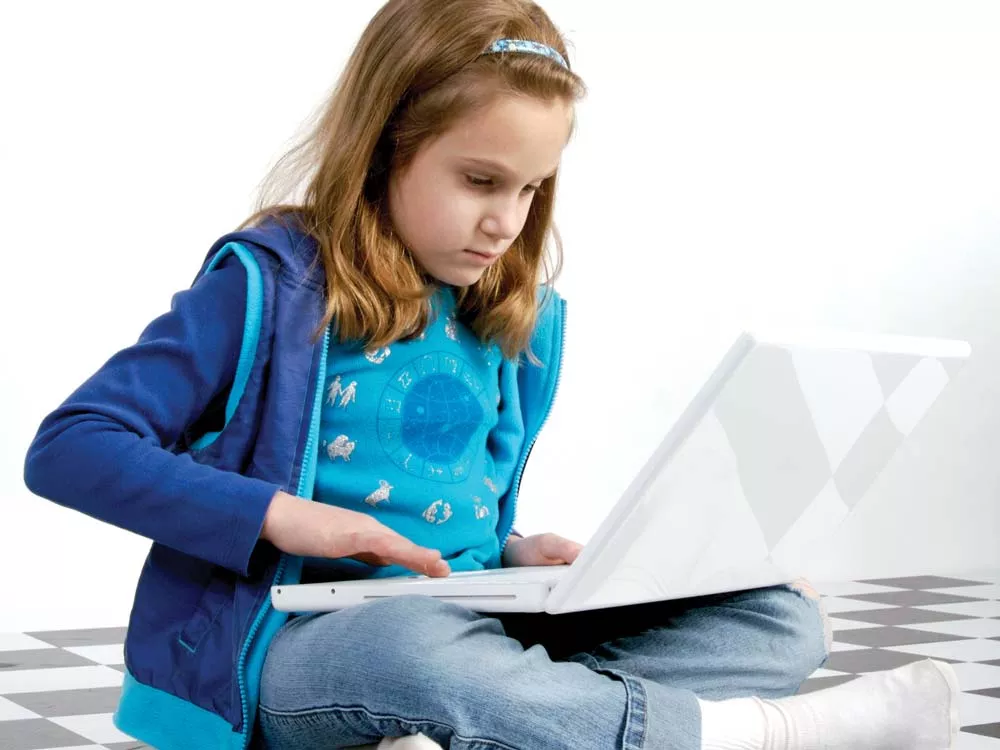 If you want to make members of the teachers union mad, tell them that hundreds of teacher positions will be eliminated. Tell them their jobs are being traded for laptops. That class sizes are going up, job security is being eliminated, and seniority will no longer protect them from lay-offs.
Tom Luna, the recently elected Idaho State Superintendent of Public Schools, is willing to make them mad. Last month, Luna, who has never worked as a teacher, principal or local superintendent, proposed a series of radical changes to the state's education system.
Here's his simplified plan: Eliminate 770 teacher jobs through attrition, increasing class size by one or two students. By 2013, it's estimated, that will save over $100 million yearly.
Use those savings to restore teacher pay, buy classroom technology and eventually provide districts with one laptop for every student. Also require students to take online courses for a tenth of their credits.
Meanwhile, eliminate tenure for new teachers and replace it with two-year rolling contracts. Discard seniority as a factor for layoffs and transfers. Raise minimum teacher pay and begin doling out pay raises for the best and most-flexible teachers.
In other words, it's a greatest-hits compilation of the changes teachers unions have been fighting against years, in Washington, D.C., Florida, Colorado and elsewhere.
Luna says the Idaho teachers union spent a quarter of a million dollars to defeat him in his bid for re-election last year, to no avail.
"[Teachers and parents] are reacting all right. They're reacting in a very negative manner," Sherri Wood, president of the Idaho Education Association, says. "They've been sending letters and e-mails and phone calls, to a tune that senators have never seen before. Senator [John] Goedde, on Wednesday, told us he had received 255 e-mails."
Some dissenters have been respectful. Last week, American Falls High School student Brayden Morgan publicly challenged Luna to a debate, offering a counter-proposal. Others have not: This week, Luna found his pickup truck covered in graffiti and its tires slashed.
Luna, however, says he's simply responding to a situation that needs to change.
"The last two years, we've spent all of our rainy day funds for education," he says. "When that wasn't enough, we eliminated all funding for textbooks, technology and gifted and talented students."
With Idaho looking to cut another $137 million from the total state general fund, some surely from education, Luna says it was either gouge deeper, raise taxes or change the entire system. He chose Option Three.
But detractors say they've been left out of the process. Wood and Coeur d'Alene Superintendent Hazel Bauman say Luna's presentation in front of the Legislature in mid-January was the first time they'd heard any details about his plan.
"You're going to turn the education system upside down," Wood says. "You can't put students first if you're putting teachers last."
More than 100 people testified at the hearing, according to the Idaho Statesman, and only 16 in support. (The teachers union found subs and brought in buses, Luna points out.)
Maria Nate, a Rexburg parent and former school board member, believes the teachers union sabotaged the debate before it even started.
"They have their marching orders." Nate says. "Those orders are issued with a distortion of the facts, and fear-mongering."
Some of the public anger comes from misinformation, Luna says. He doesn't want to eliminate kindergarten, for example. That's Rep. Steven Thayn's brainchild.
But beyond whether it's angering people, there's a bigger question about Luna's proposal: Is it a good idea? Idaho is already 50th in the nation for per-student state spending. Would this make things better or worse?
Let's go point by point.
DOES SIZE MATTER OR NOT?
It seems intuitive: Smaller classes mean more personal teacher-time with each student. As of 2009, over 30 states had passed legislation to attempt to reduce class size.
When Tennessee schools compared elementary classes of about 23 students to classes of about 15 students, the smaller classes were more successful and the effect lasted years. A 2005 Princeton study found that California's efforts to reduce class sizes have had positive effects, especially for black students.
But recent, more in-depth research, Luna argues, tells a different story.
"When you take a comprehensive look at all the credible research available, you will find no substantial correlation between class sizes and student outcomes," Luna writes. "A highly effective teacher — no matter the size of the class — raises student achievement."
Harvard researcher Matthew Chingos studied class size reductions in Florida and found no evidence that it improved education, especially in older grades.
And in Idaho, the increase would be minimal — only one or two extra students per classroom.
But Wood says her experience goes beyond research: "I know the difference of having 20 first-graders, and I also know what it's like to have 30 or 35," Wood says. "It's just basic knowledge. ... Divide the minutes in the day by the number of students."
CLASSROOM.EDU
Luna wants more students to use laptops, just as some colleges are fighting against them. Several of Whitworth University's biggest classes have banned laptops, worried that students will tap away on Facebook or Farmville instead of engaging. A study at West Point, however, found that teachers who aggressively integrated laptops into the classroom saw more student motivation, efficiency and learning.
But it's not the engagement question that worries Luna's critics — it's the cost. The yearly cost for laptops could be used to pay for over 100 average teacher salaries. The cost for classroom technology on top of that, depending on the year, could pay for anywhere from 230 to 500 additional teachers.
The focus on online learning, meanwhile, isn't anything new. Idaho Digital Learning Academy offers 15,000 Idaho students online courses every year.
"I took one last year. They're $75 a class," says Jessica Brock, a senior at Coeur d'Alene High School. "I really don't feel like I learned anything, honestly. You miss out on that personal connection ... a chance to bond with the teacher, a chance to spark discussion."
Coeur d'Alene High School student Collin Ruane says online classes have a reputation of being "extremely easy."
"They say that it's an easy way to get credits without trying," Ruane says.
Luna points to a North Central Regional Educational Laboratory summary, however, that showed a small but significant positive effect when technology is added to the classroom. Studies examining online distance learning, meanwhile, showed no effect.
BECOMING FIREABLE
Even some of Luna's detractors, however, like the idea of letting principals fire bad teachers and letting districts renegotiate contracts more easily.
"The bad teachers need to be rooted out," Ruane, a student, says. "They might explain a lesson, and when someone asks for help, they won't help you. They say you're on your own. They don't put enough effort into their job."
One study of 12 American school districts showed that in five years, not a single tenured teacher was fired. In the United Kingdoom, over the last four decades, only 18 teachers have been fired for incompetence.
Studies show "tenure has no positive impact on student achievement," Luna argues.
But without job security, Wood argues, teachers lose academic freedom. "We've had parents come in and be upset with a poem [by] Shel Silverstein," Wood says. "One parent was so angry because I kept his son in for recess [that] she went straight to the superintendent and demanded my job."
Tenure protects teachers from that sort of external pressure, Wood argues.
The whole package — larger classes, more technology, and elimination of tenure — is crucial to the type of upheaval Idaho needs, Luna argues. This week the Idaho Legislature will debate those changes.
"We've cannibalized the current system," Luna says. "The current system cannot take us any further."