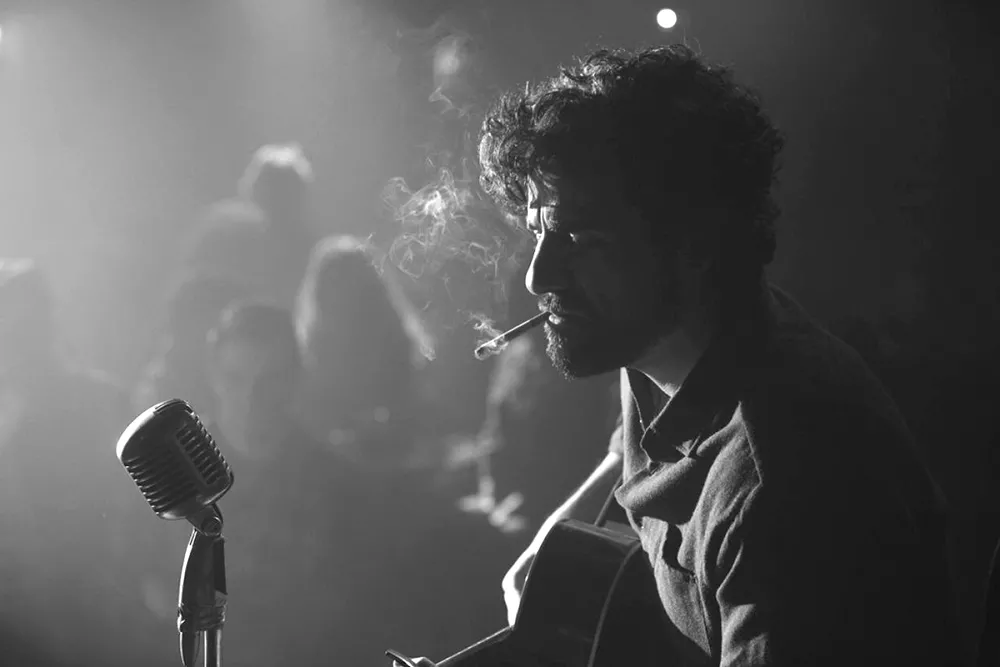 There are plenty of different ways to evaluate the top-to-bottom quality of any given cinematic year, but for me, it's clear when I'm trying to compile a list of the year's best. Some years, I feel like I'm stretching for those ninth and 10th titles. And then there are years like 2013, when I know with certainty I won't have time or space for at least half a dozen terrific titles.
What follows, then, is a list of 15 films from 2013 that have stuck with me — some of which likely never played in local theaters at all, some of which are still to come. If it gives you something to add to your Netflix queue, or your next trip to the theater, I'll consider the agonizing over what to leave out to have been time well spent.
15. Museum Hours
Jem Cohen uses the friendship between a guard at Vienna's Kunsthistorisches museum and a visiting Canadian woman for a mesmerizing exploration of the connection between art and the real lives of real people.
14. Upstream Color
Writer/director/editor/composer/star Shane Carruth makes puzzle-box movies — like this tale of two people finding one another after being victims of the same psychotropic manipulation—that are deceptively simple and affecting once you stop worrying about whether you've figured out every little plot detail.
13. The Past
A family in France is shaken into upheaval by deceptions and misunderstandings, in the latest magnificently constructed work of cinematic theater by Asghar Farhadi (A Separation).
12. Frances Ha
This joyous collaboration between director/co-writer Noah Baumbach and co-writer/star Greta Gerwig takes the familiar material of fumbling through youthful uncertainty and weaves it into something that's funny and genuinely compassionate about knowing when to keep dreaming, and when to settle down and/or just plain settle.
11. Laurence Anyways
It's a risky move by Xavier Dolan to make a movie about the life transition of a transgender person, and make it just as much about the partner whose life is rocked by this revelation. Melvil Poupaud and Suzanne Clément are both brilliant in this portrait at having to relearn what love means to you.
10. The Great Beauty
Paolo Sorrentino follows an aging, one-hit-wonder novelist through a decadent Rome full of all the lovely, superficial distractions that can keep you from extracting anything real from your life.
9. From Up on Poppy Hill
It was an amazing year for the Miyazaki family, as Hayao's son Goro topped dad's The Wind Rises with this lovely, not-at-all-fantastical period piece about a complicated teen romance in 1963 Yokohama that's astonishingly rich with gentle character moments and animation detail.
8. The Wolf of Wall Street
Martin Scorsese re-makes GoodFellas with the American finance industry as gangsters, painting a brutally funny portrait of a world so seductive, it always seems worth the possibility that it could come crashing down at any moment.
7. Like Someone in Love
Give Abbas Kiarostami's mesmerizing trip through contemporary Tokyo more than one viewing to fully appreciate how it encapsulates the director's fondness of filming people having conversations in cars: He's fascinated by discreet units of humanity in motion, perpetually isolated from one another.
6. The World's End
Remarkably, Edgar Wright and Simon Pegg managed to make a single movie the year's funniest comedy, its most effectively allegorical science-fiction tale, and its most balls-out entertaining action spectacle, all wrapped in a surprisingly wistful study of trying to move beyond nostalgia to live in the now.
5. The Act of Killing
Joshua Oppenheimer's audacious documentary conceit — allowing perpetrators of genocide in Indonesia free rein to celebrate their crimes cinematically — provides a consistently jaw-dropping tale of what it looks like when history's brutal winners never have to wrestle with what it cost their souls to win.
4. Her
Spike Jonze's melancholy science-fiction charmer about a lonely man (Joaquin Phoenix) who falls in love with his computer's artificial-intelligence operating system gets at thorny matters of relationship dynamics with a clear-eyed vision of how much we're already living in this world.
3. All Is Lost
Robert Redford uses his iconic presence to full effect in J.C. Chandor's captivating study of a lone man stranded in the middle of the ocean, bringing more resonant, resilient humanity to everything Gravity tried to do.
2. Before Midnight
After three films and 18 years, the ongoing story of Jesse (Ethan Hawke) and Celine (Julie Delpy) has grown even more magnificent, this time finding more humor and heartbreak in exploring what happens when two people who have been wrapped up in infatuation have finally had to deal with the messy matters of real love.
1. Inside Llewyn Davis
Ho-hum, another masterpiece from Joel and Ethan Coen. This one, however, took them to an emotional place that hasn't been characteristic of their work, as the often absurd travails of one struggling, would-be folk singer in 1961 Greenwich Village (the sublime Oscar Isaac) turns into a remarkable meditation on grief and letting go. ♦