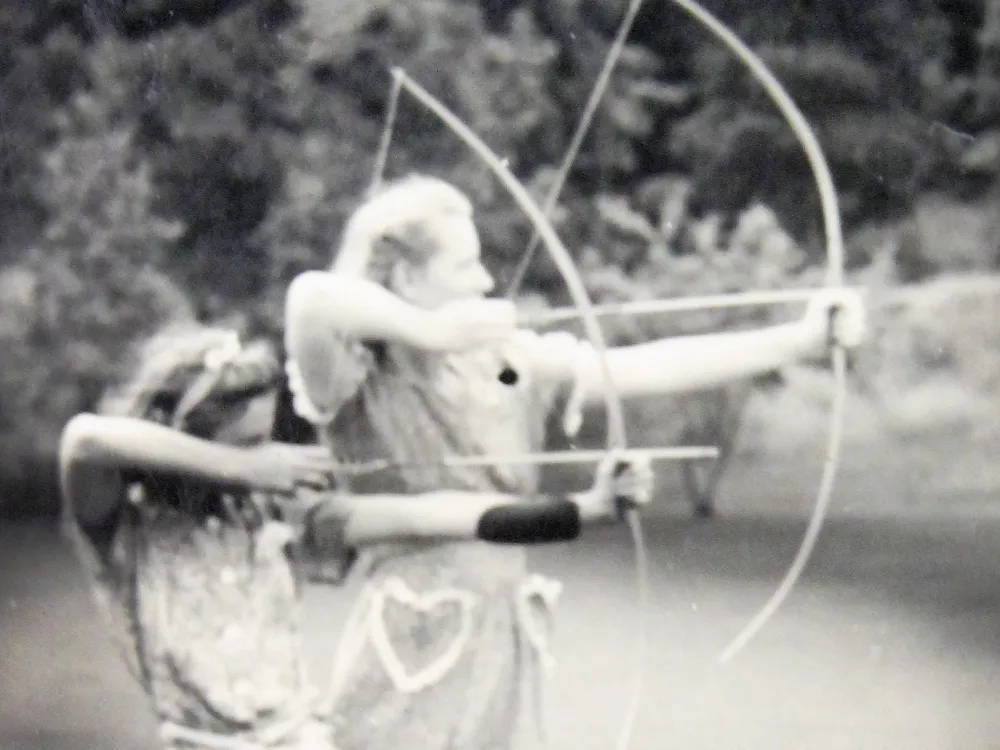 In 1938, the Spokane Central Lions Club, wanting to help Girl Scouts establish a camp, purchased a 127-acre plot of land along Lake Coeur d'Alene's Windy Bay. With that, Camp Four Echoes was born.
That year, 45 girls spent the summer there. To date, 34,000 girls, Girl Scouts and adults have enjoyed activities like swimming, kayaking, sailing, geocaching, arts and crafts and archery at Camp Four Echoes.
Now in its 75th year, Camp Four Echoes has played a part in many a girl's summer vacation. It did, and continues to, for multiple generations of camp director Jayn Courchaine's family.
Courchaine was 15 when she earned her way to camp by selling Girl Scout cookies. Her daughter, Patricia Abraham, attended sessions at Camp Four Echoes for three years, beginning when she was 9.
Abraham's own daughters, Emily, 8, and Gracie, 6, are now preparing for their second and first trips to Camp Four Echoes, respectively.
"I have to admit I was nervous about sending my 'baby' to camp for the first time," she says about Emily's first trip to camp. "However, I also understood the value it would add to her independence and spirit."
Along with typical camp activities, Camp Four Echoes also offers campers the opportunity to participate in a variety of sessions.
Popular sessions include "College Bound," in which campers tour a local college and chat with a financial aid team. There's also "CSI@C4E," which lets campers release their inner gumshoes to solve a mystery, and "Nocturnals: Adventures by Night," a session during which campers switch from day to night activities, sleeping during the daylight hours.
"Girl Scouts is all about leadership and decision-making, and the camp gives you that independence to do the things that you are most interested in doing," says Susan Nielsen, chief communications officer for Girl Scouts Eastern Washington & Northern Idaho.
Named after the number of echoes campers hear if they yell across the bay at Echo Point, Camp Four Echoes, now 212 acres, also boasts more than a mile of waterfront, a $3.4-million lodge and themed campsites.
Emily is excited to make more friends and swim, while Gracie is looking forward to making crafts and sleeping in the cabins like her sister did.
"Camp is really fun," Emily says. "It's OK to miss your parents, but your parents don't want you to miss out on having fun… so you get over that and have lots of fun that you get to share stories about when you go home."
Camp Four Echoes • Sessions offered June 23-Aug. 9 • $190-$525 • Girls entering grades 1-12 • 22177 S. Camp Four Echoes Rd., Worley, Idaho • gsewni.org/camp • 800-827-9478