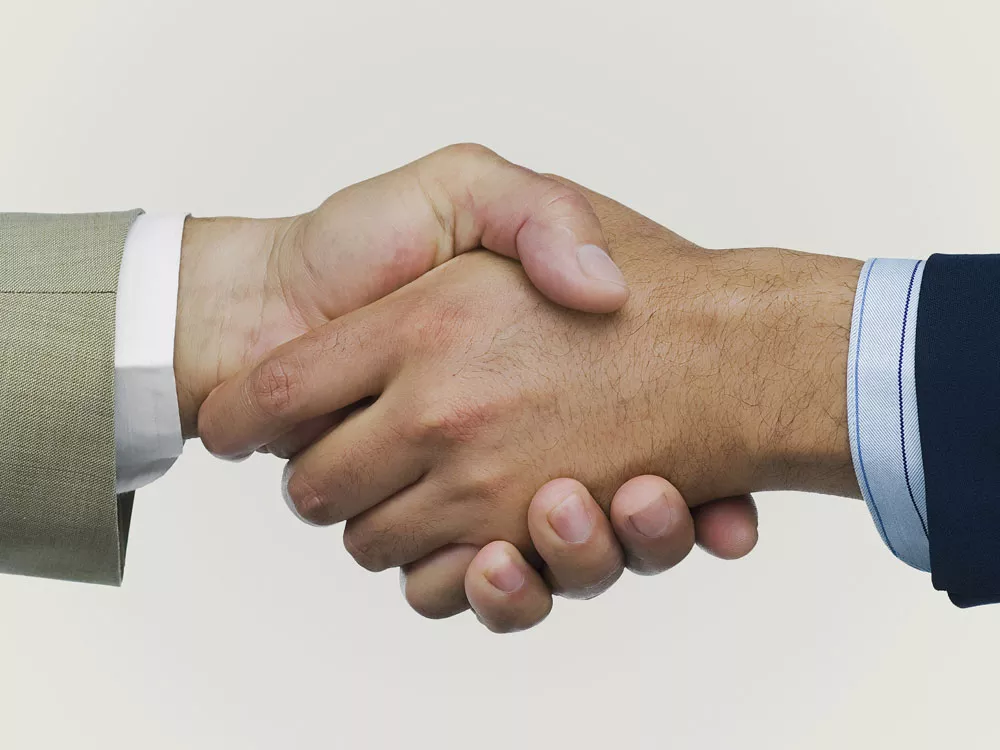 Monday morning in Olympia: Jeff Baxter, a previously little-known politico from Spokane Valley, raises his right hand and does duly swear to uphold his duties as Eastern Washington's newest state senator.
Watching from the edge of the crowd is Rep. Matt Shea, a rising star in state and Tea Party politics, who was the heir apparent to this senate seat until Spokane County Commissioners last Friday chose Baxter instead.
After completing the oath of office on the senate floor with state Supreme Court Justice Jim Johnson, Baxter sees Shea.
Do they bristle? Swear? Growl?
Hardly.
They're buddies. Baxter once worked on Shea's campaign. They take an official snapshot together, side by side. And back in Spokane, there's the same civility: County commissioners sounded like cheery bluebirds of spring this week when they trilled over Baxter's qualifications. Small-business owner. Has kids. Education is important to him.
From all the decorum, you'd never guess Baxter's appointment followed a month of fire-spitting, blood-spurting histrionics in the Spokane County GOP.
To recap: In January, Republican precinct committee officers were tasked with presenting the commissioners three party members to replace Sen. Bob McCaslin, 84, who retired for health reasons.
They picked two no-names and Matt Shea. And of those, the commissioners picked one of the no-names.
"Jeff Baxter is literally an unknown, but he is the person we picked because he has some very strong attributes," Commissioner Todd Mielke says.
See above — small-business, kids, education.
"Jeff Baxter is a small-businessman. He is the only candidate who had kids," says Commissioner Al French. And education, he adds, is among the primary functions of state government.
Even Gov. Chris Gregoire, a Democrat, came away impressed after meeting Baxter on Monday, citing his small-business experience and enthusiasm for joining the fray, according to a GOP senate caucus spokesman.
"We had a ton of e-mails saying we need representation in the Fourth District," French continues. "If we would have appointed Matt, that would have created a vacancy in the House. We were really looking at what is the best solution to get us through this legislative session."
Nope, there is no animus against Matt Shea at the county courthouse.
Even though in the run-up to the appointment, Mielke filed a statement saying Shea yelled and swore at him in a Capitol hallway in Olympia. Or that Shea backers roared and thundered that their man stood tall and didn't participate in a shady back-room deal engineered by McCaslin to skew the replacement list. Or that Shea blockers were able to establish that the Shea backers were actually the ones holding secret meetings to grease the list for Shea.
"We were simply spectators," Mielke says. "And it was interesting from that perspective. You had people saying Matt Shea's team was attempting to manipulate the process. People accused McCaslin and others of trying to manipulate the process. It was interesting to see both sides throw jabs at each other."
Shea backers, many with Tea Party ties, flooded the commissioners with e-mails urging his appointment.
"I don't know whether there's going to be any political fallout. Certainly there was a lot of threats and innuendo during the process," French says. "A lot of folks on all sides are not shy about letting their feelings be known — and that's fine, that's politics."
The newly filled senate seat comes up for election this year, and the GOP party machinery will fire up once again.
Baxter, appointed to three committees (including the powerful Ways and Means committee), says he has yet to decide if he will run to hang onto the seat. No other candidates have announced.