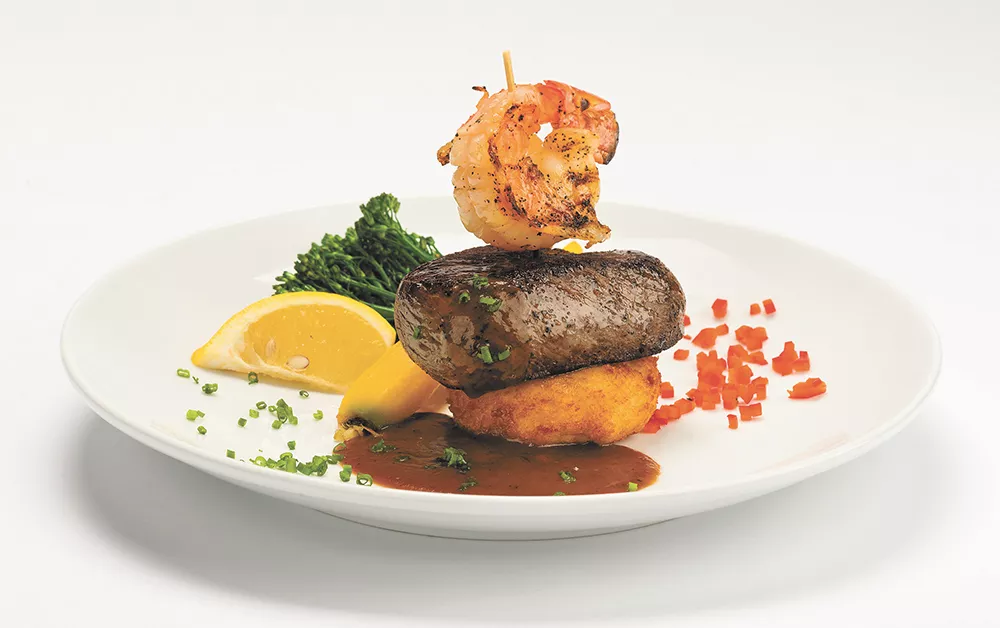 After serving lighter food this summer, Beverly's in Coeur d'Alene is joining many restaurants around the Inland Northwest soon switching to a fall menu full of savory comfort food.
Combining hearty food in complex ways creates the big fall flavors showcased in some of their new entrées, such as bacon-wrapped diver sea scallops with roasted organic fingerling potatoes, Boursin, spinach and a pesto-and-roasted-pepper butter sauce ($38-$40). They've also made a sweet potato gnocchi dish with local Chanterelle mushrooms sautéed in a brown butter sage sauce ($25).
Their 5-6:30 pm Early View special includes three courses for $28 every day. Happy hour takes place at the same time, offering half-price appetizers and special pricing on specialty drinks and beer and wine by the glass.