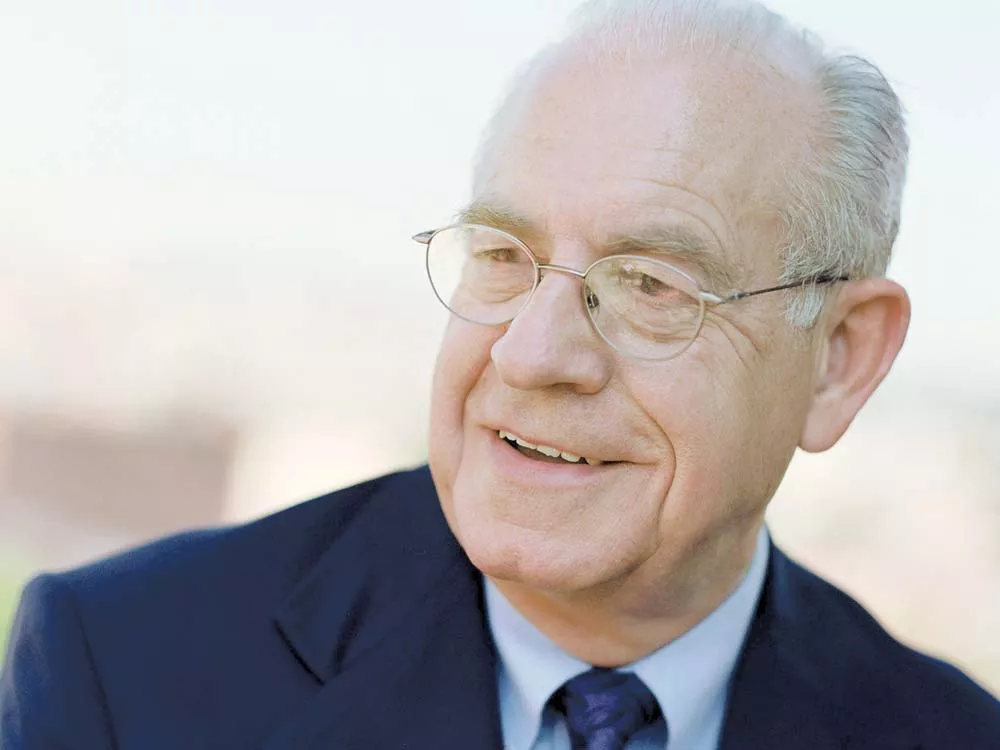 It is intimidating to know that at some point in the morning you're going to speak to Carl Kasell, 30-year veteran of NPR's Morning Edition and co-host/judge of Wait, Wait... Don't Tell Me. His radio career spans 50 years and in 2004 the UNC at Chapel Hill inducted him into the North Carolina Journalism Hall of Fame. I wanted to speak with Kasell about his live performances — the likes of which he'll bring to Spokane next week.
So I was surprised when, at 11 am, an hour before I was supposed to call Kasell, my phone rang.
"Hi, Joseph? How you doing? This is Carl Kasell, and boy it's cold in Chicago."
For the next few minutes, I chatted with the man about his radio experience to the stage, the appeal of going on the road and his magical abilities.
INLANDER: Does your work as a newscaster help with hitting comedic notes in your live performances?

KASELL: I always wanted to be an entertainer. I was originally very active in my high school's drama program. I would get my records and play the music and wanted to entertain the listeners. As far as news, I felt like they could just rip it off the wire and I'd read it and didn't really care either way about it. Then in 1966 I got a gig in Virginia that was all news. That was when I really had to put my records behind me and focus on the news. I realized that news is stimulating. There was just so much happening at that time. We had the assassination of Martin Luther King, Jr., Vietnam and men walking on the moon. There was so much happening in the news that made me care.
You've said that to be a good writer, you need to read a lot. Is there any author that aspiring writers should read right now?

When I said that, it was to a class of journalism students. I was saying that if you want to write good news, you need to read a lot of good journalism. You need to stay on top of the stories. To be a good writer, you need to be a good reader. As far as reading books, that would be up to the individual. I think that you'll learn something from any book you read. There is always something to learn. Avid readers will gravitate towards the better books, so they're always good people to talk to.
You're doing a one-man show in Spokane?

Yes. I do a number of appearances each year. It really depends on what the stations are asking for. If they ask me to bring my magic along, then I'll prepare some tricks. I like to lay out something at the beginning and then open it for question-and-answer. That way, they will learn what they want to know and not what you want to tell them.
Do you have any specific magic tricks that you're planning?

Oh, yes. I'll do my comments, and then open the floor for participation in some magic. I want everyone to have fun with it. It's too bad I can't bring my Black and Decker saw to cut someone in half. I don't think they'd let me check that on the plane.

An Evening with NPR's Carl Kasell • Mon, May 9, at 7:30pm • $27 • All-ages • Bing Crosby Theatre • 901 W. Sprague Ave. • ticketswest.com • 800-325-SEAT