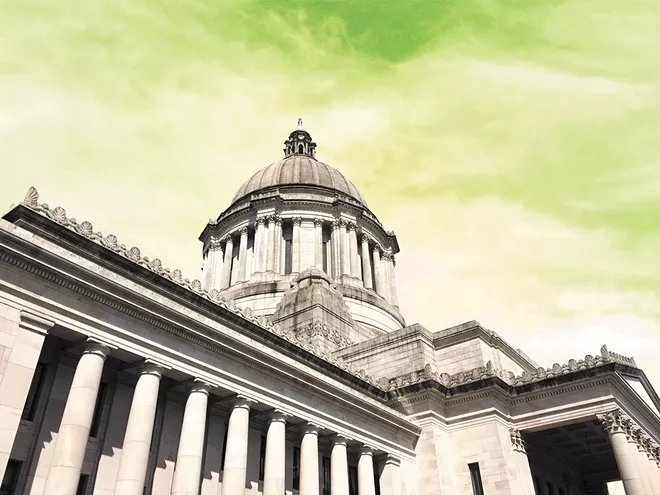 With half a decade of experience in regulating legal marijuana, officials in Olympia are ready to overhaul the state's weed industry.
Last week, in an interview with the Associated Press, Washington State Liquor and Cannabis Board Director Rick Garza outlined plans for what the board is calling "Cannabis 2.0." The series of proposals, which will head to the state Legislature in the form of two bills during the next session, take a more proactive approach going forward.
"We've typically been so challenged with the issues of the day we haven't been looking out long-term to determine what the future looks like," Garza told the AP.
If the proposals go through, they will mark the largest changes to the state's legal marijuana market since its inception, and they would impact everyone from potential producers all the way to the consumer.
One bill targets existing producers. Specifically, it deals with "tier one" producers, the smallest in the state, who are currently limited to just 2,000 square feet of growing space. The bill would expand that number to 5,000 square feet, and potentially 8,000 down the road. It would also allow them to sell medical marijuana directly to medical patients.
The other bill aims to make the marijuana industry in the state more diverse and inclusive. It proposes a statewide equity program that would funnel new producer licences to women, minorities and veterans. That is only if the state decides to begin issuing new licences in the future, as it is not doing so currently.
Another notable proposal would allow for small growers to sell their product at "farmers-market-style locations." But those locations would be required to be indoors and at least three miles from established retailers. In other words, not in Kendall Yards or South Perry alongside artisan bread and organic zucchini.
Alongside those specific proposals is something of a broad, philosophical change within the state's regulation of the industry. The Liquor and Cannabis Board is no longer going it alone. Other state agencies, such as the Department of Ecology and Department of Financial Institutions, have been included in talks about "Cannabis 2.0" and are part of the regulatory plans outlined in the proposals.
After a profitable and successful start to the era of legal marijuana in Washington, state regulators feel ready to usher in a new and, if all goes well, brighter future. ♦