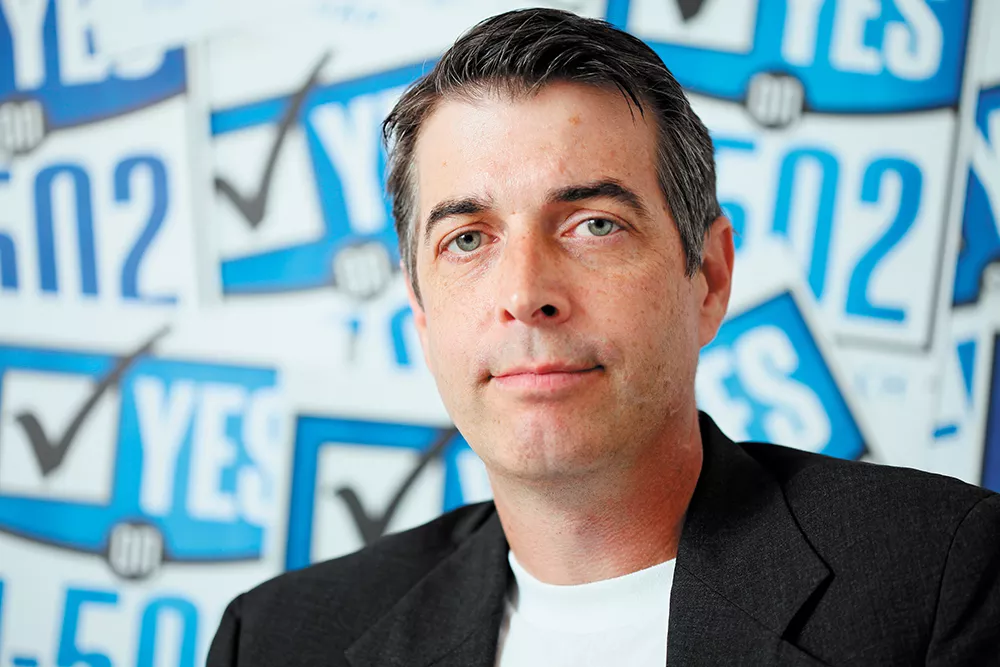 When it comes to new cannabis related-policy that may come out of the upcoming 2019 legislative sessions in Idaho and Washington, the Evergreen State stands in the limelight. The state has been operating a regulated marijuana industry since it was legalized by a 2012 voter-approved ballot initiative, and it's going pretty well. (Idaho, in contrast, hasn't legalized marijuana in any capacity.) And while tracking state politics may seem daunting, don't worry; we've got you covered. Here's what you need to know about potential new reefer regulation in 2019.
WASHINGTON
It's going to a busy year in Olympia for weed policy, according to players in the cannabis industry. "There will be a lot of bills," says Chris Marr, a former member of the Washington state Liquor and Cannabis Board who has since become an industry lobbyist. "Marijuana is a complex issue."
As has largely been the case since marijuana was legalized across the state in 2012, the upcoming deliberations in Olympia regarding marijuana will be about tweaking and perfecting the existing regulatory framework, not making drastic changes that would blow up the system.
For instance, the Washington CannaBusiness Association (WACA) — a group of marijuana processors, producers, and retailers that Marr describes as the "800-pound gorilla industry organization" — will be pushing to open up the local market to out-of-state investment. (Currently, investment in licensed marijuana businesses has been limited to Washington residents.)
"The out-of-state ownership issue will be big," Marr says.
Aaron Pickus, a spokesperson for WACA, tells the Inlander that allowing outside investment will give smaller enterprises access to a larger pool of capital when they are desperate for cash. He adds that Washington is the "only state" with legal weed that doesn't allow out-of-state industry investment.
However, Kevin Oliver, the co-founder of Washington's Finest Cannabis in Spokane and executive director of the Washington chapter of the National Organization for the Reform of Marijuana Laws (NORML), is more skeptical of the policy, arguing that it could allow for corporate monopolization. "There is kind a power grab going on [in the industry] right now," he says. "What it's really going to do is allow for consolidation."
From their corner, cannabis consumers and their advocates — such as NORML — will likely be pushing another bill to allow people to grow plants in their homes, which is currently illegal. (A home-grow bill was introduced last year but didn't make it out of the House.) "I believe there will be a home-grow bill this year," Oliver says.
Another consumer-related issue may come from medical marijuana advocates regarding taxes. Currently, qualifying medical marijuana patients are exempted from sales taxes under the language of I-502 (the legalization initiative). However, they are still subjected to the excise taxes levied by the state Liquor and Cannabis Board. Marr says advocates may push for a bill exempting patients from this tax.
There may be some industry and consumer overlap on the issue of allowing marijuana to be sold outside of retail stores, whether it be on-site tasting rooms or direct farm-to-consumer sales. (Currently, only licensed retail vendors can sell cannabis to consumers.)
Oliver says: "The tasting rooms are the No. 1 place where consumer and industry interests intersect."
IDAHO
It may seem like cannabis legalization efforts are perpetually doomed in the conservative state. Several attempts to put ballot initiatives legalizing medical marijuana before Idaho voters — the most recent of which was last spring, when backers of a medical marijuana initiative pulled it due to a lack of funding and organizational capacity to gather signatures — have already failed. Meanwhile, past attempts by pro-reform state legislators have similarly sputtered.
"As of now, unfortunately, [Idaho is] still looking like it's the most behind in the country while it's surrounded by states that have medical marijuana for adult use," Karen O'Keefe, director of state policies at the D.C.-based Marijuana Policy Project think tank.
However, given the wave of marijuana reforms passed in other conservative states such as Arkansas, North Dakota and Oklahoma, O'Keefe isn't writing off the possibility of a successful Idaho ballot initiative in the near future. (Incoming Idaho Gov. Brad Little has also indicated that he supports legal possession of CBD, a marijuana extract, despite his opposition to legalizing marijuana in full.) "I know our initiatives department has our eye on the possibility of Idaho in 2020 regarding medical marijuana," she says. ♦