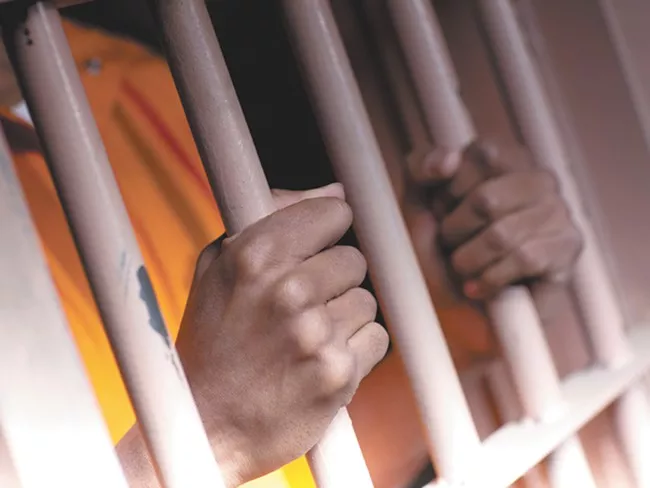 A
midst heated partisanship on every other issue
, Congress seems poised to pass substantial criminal justice reforms. Earlier this week, Senate Majority Leader Mitch McConnell stated that the First Step Act, a high-profile bill that would reform elements of the federal criminal justice system, would
get a vote before the end of the year
after
initially resisting
bringing the legislation to the Senate floor.
The bill, which has
rare bipartisan support
among lawmakers in Congress and interest groups (such as FreedomWorks and the American Civil Liberties Union) as well as the backing of President Donald Trump, seeks to walk back some of the tough-on-crime federal laws enacted during the '80s and '90s that critics say have
contributed to mass incarceration
.
Some of the
components of the legislation
include allowing judges to avoid mandatory minimum sentences for nonviolent drug offenders and reducing sentencing disparities between powder and crack cocaine retroactively. (Harsher sentences for crack cocaine have contributed to
racial disparities in the federal inmate population
.) Additionally, the bill would invest $375 million in anti-recidivism programs — such as inmate job training and education programs — and prevent pregnant inmates from being shackled. While the impact of the bill on the broader American prison-inmate population is relatively small — the majority of prisoners are
held in state and local jails
, as opposed to federal prisons — it's still been
heralded
as a
major step
in national criminal justice reform.
It's unclear when exactly the bill will get voted on. Staff of various Washington and Idaho Senators tell the
Inlander
that the legislation will likely get brought to the floor early next week.
The legislation's road to potential passage has been rocky. After passing the Republican-controlled House back in May, it's since
pitted some Senate Republicans against each other
, which reportedly contributed to Sen. McConnell's reluctance to push the bill to a floor vote
despite significant bipartisan support
— one whip count logged roughly 70 out of 100 senators as supporters of the bill — and calls from Trump to
send the bill to his desk
.
In a statement provided to the
Inlander
, Sen. Patty Murray (D–WA) says that she supports the legislation. "We have an opportunity now to take an important first step toward improving a criminal justice system that too often stacks the deck against low-income Americans, people suffering from addiction and communities of color — and I hope we take it," Murray says. "By reforming sentencing for low-level nonviolent offenders, moving toward treatment and rehabilitation for people convicted of crimes involving drug use, and other important reforms in this bill, we can take an initial step to focus on efforts that truly keep our communities safe."
Bryan Watt, press secretary for Sen. Maria Cantwell (D–WA), only says that the senator is "still reviewing the bill."
As for Idaho Senate delegation, both Republican senators have yet to make a decision. Lindsay Nothern, a spokesperson for Sen. Mike Crapo says that while Crapo is "leaning towards voting for it," he hasn't made a final decision because he doesn't have "enough information about it yet."
Similarly, Sen. James Risch is still reviewing the bill's text but won't give a definitive answer since it is "likely to be amended on the floor before final passage," spokesperson Kaylin Minton tells the
Inlander
.
But a statement provided by Sen. Risch indicates that he has qualms with the early release credits and sentencing reductions that may get applied to
some offenders
under the bill. "As a former prosecutor, I understand the need for criminal justice reform that reduces recidivism in a meaningful way and helps rehabilitate and reintegrate felons into society," Risch says. "But after witnessing heinous crimes committed at the hands of violent offenders and reoffenders, I cannot support any effort to reward criminals with shorter sentences or early release."
This post has been updated to clarify the relationship between the Koch brothers and Freedom Works.