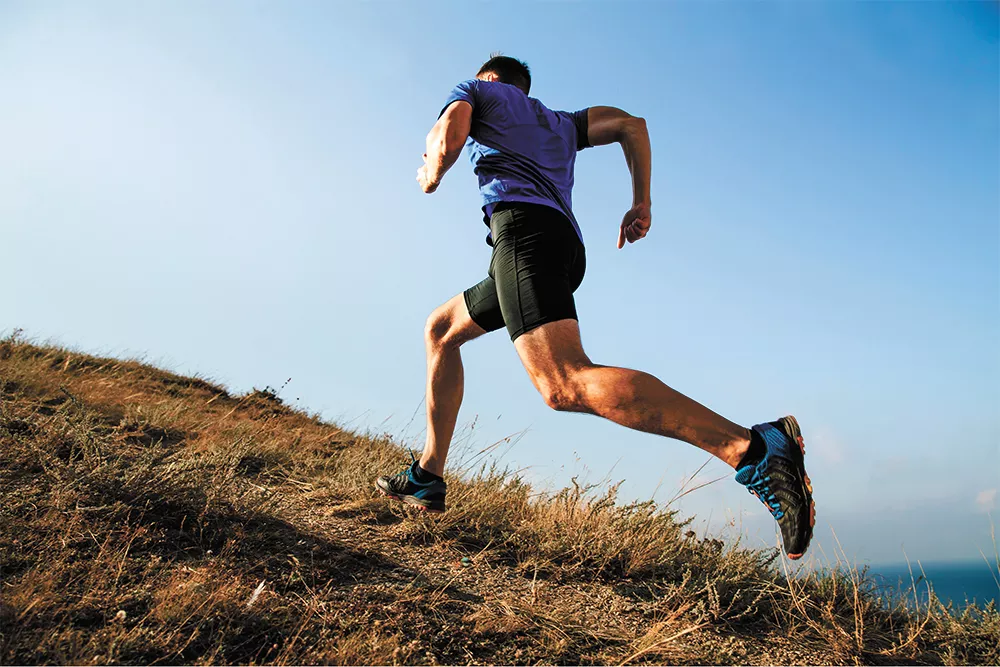 And so it comes to pass that in the city of Spokane, every year without fail, over 40,000 runners gather at a starting line and run more than 7 miles on a perfectly nice Sunday morning.
It seems insane. Not just Bloomsday itself, but the act of running.
We formed civilization — domesticated horses and built railroads! — to avoid running. We invented agriculture to eliminate the need to run after food and created the TV remote to avoid running over to the TV to change the channel.
So why do we run? In a sense, there are 40,000 different reasons.
We run because it's the best form of meditation. Because the rhythm of our breath and the beat of our hearts and pounding of our feet on the trail is the most inspiring soundtrack. Because all our best ideas come when we're halfway through a 5K at 7 am.
We run because we're fugitives — if only for a half an hour — on the lam from our prison of whining kids and demanding bosses and Facebook and Twitter and Instagram and CNN and Trump and Comey and whatever Kanye just said.
We run because the worst way to experience Spokane is from behind a steering wheel at a stoplight — and the best way is on the miles of unbroken riverside trails.
We run to get another hit of those sweet, sweet endorphins. Because it's the closest thing we have to alchemy — magic that transmogrifies flabby calves into steel. Because when you run, the whole world is your gym, where the membership's always free and the machines are never out of order.
We run because it's the closest we'll ever get to living in the prose of a Nike ad. We run because our Dad's the coach and he's making us do track.
We run because of community. Because of peer pressure. Because all the other guys in the book club are doing it.
We run because of the camaraderie. Because of that moment when you pass another sweat-drenched wretch shuffling on the trail, and you meet their eyes and nod, sending a silent message: You're companions in misery. You feel each other's pain.
Because even though we may run at vastly different speeds and finish hours apart, when we run, we're all in this race together. ♦