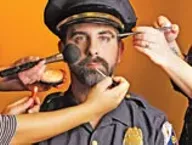 The mayor wants to know what "qualities and attributes" you think the new Spokane police chief should have.
The city's Police Advisory Committee will host a meeting Thursday to hear from the people about what they want out of their new top law enforcement officer, according to a statement from the city released this afternoon.
Meanwhile, the search continues. The statement says the city will re-post its ad for a new police chief at the end of the month.
"The City had sought applicants for the position of Police Chief between November and mid-February, but the Mayor would like a larger and more diverse pool to select potential candidates," the statement reads.
The PAC will meet tomorrow at 5:30 pm in the West Central Community Center, 1603 N. Belt. If you can't make it, the city invites comments sent to policechiefsearch@spokanecity.org