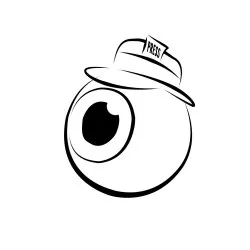 The gun debate is about to get local.Two Spokane City Council members are planning to introduce non-binding resolutions that would put the city on the record in the gun control debate.
But which way will the city go?
Councilman Jon Snyder is proposing a series of changes to state laws that he says is "not so much gun control as how to reduce firearm violence."
Snyder's resolution proposes closing a state loophole that lets juveniles with fewer than five felonies avoid jail time for the unlawful possession of a gun. The councilman also proposes stiffening jail penalties for juveniles caught unlawfully carrying guns.
Snyder says he dropped some language from the resolution, including a restriction on large ammunition clips, because some conservative council members opposed it outright.
Councilman Mike Fagan is tacking the opposite way: a resolution listing the constitutional grounds and benefits of gun ownership.Fagan's resolution would "oppose the enactment of any legislation that would infringe upon the right of the people to keep and bear arms and consider such laws to be unconstitutional and beyond lawful legislative authority."
Fagan blames video games and widespread violence in movies and TV as drivers of gun violence.
"I can't see boobs on TV all day long, on mainstream channels, but I can see death and destruction all day long," Fagan says.
Fagan also says the state needs to deal with the shortage of treatment for mental health issues, which he says he's promising to follow up on.
"I think that we need to have a meaningful, community-broad dialogue concerning those kinds of issues, period," he says.
The resolutions could come before City Council as early as Feb. 4. Below is a draft of Snyder's resolution, and below that is a copy of Fagan's.
A Resolution in support of changing Washington State law to improve firearm safety and reduce firearm viole... by
A resolution regarding the Second Amendment right to keep and bear arms. by joeo3877
Resolve to get more City Hall Eyeball here.