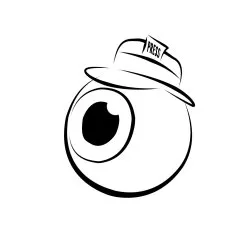 After Spokane City Council President Ben Stuckart joined an anti-coal group that launched this week, the city put out a
press release
to make sure everyone knows Stuckart wasn't acting on behalf of the city.
The release specified that Council Members Nancy McLaughlin, Mike Allen, Steve Salvatori and Mike Fagan aren't speaking out against some proposed plans to transport coal through Spokane to be exported to Asia.
Fagan, for one, is doing the opposite.
"It's putting people back to work, it's generating revenue, it's growing the tax base to participate in overseas commerce," he tells the Inlander of increased coal transport through town. "It's a win-win."
Last year, the EPA called coal dust an environmental and human health concern. Fagan says he and other council members await government studies about potential health hazards from coal dust, but until then he's not convinced it's harmful because local air quality officials haven't expressed concern.
From the release:
"Our city will not support efforts to politicize the transportation of goods and commodities – an essential piece of commerce and job growth for our region," the majority of the councilmembers said. "The state and federal government are currently conducting a thorough environmental review. We support the timely completion of that ongoing process."
The group Stuckart joined, the Leadership Alliance Against Coal, includes the mayors of Seattle, Shoreline and Bainbridge Island, chairmen of the Tulalip Tribes and the Swinomish Indian Tribal Community and others. Its goal, according to an announcement from Seattle Mayor Mike McGinn's office, is to advocate against coal trains and coal exports with hopes of getting state and federal agencies to deny permits for companies hoping to export coal through the area.
Stuckart sent the following statement to the group to use in its announcement:
"The City of Spokane cannot afford to have additional coal trains coming through that disrupt truck routes, emergency services and the health of our citizens," said Spokane City Council President Ben Stuckart. "In addition we must address climate change as elected leaders and must take action. I am proud to be part of the Leadership Alliance and look forward to working with Tribal and elected leaders across the state to represent our communities."
Stuckart says he's not surprised by the other council members' opposition or the city's statement. He says an Associated Press story about the group mischaracterized his support as broad support from the city, causing officials to feel misrepresented. The AP story, as it appears here in The Oregonian, ends with, "City leaders are from Seattle, King County, Spokane, Edmonds, Marysville and others."
Fagan says he's since received emails from constituents concerned that the council and city had taken a stance against coal trains, as Stuckart has.
"I think they're just clarifying," Stuckart says, "so nobody thinks the City of Spokane is joining that alliance or has done anything as radical as I have."
More City Hall Eyeball right here.