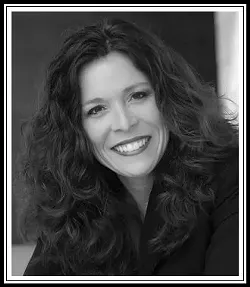 We've updated this post. See the bottom below the PDF for updates.
A few minutes ago, Attorney Bob Dunn called to announce he had filed the first complaint in Spokane Superior Court for the Yvonne Johnson suit against the Spokane Civic Theatre.
A few highlights from the complaint:
— Dunn claims the termination "has proximately caused damages in the amount to be proven at trial in anamount no less than two million dollars."
— It claims that "several" board members have resigned after the to terminate Johnson, at least one due to a disagreement with the process. In a phone conversation, Dunn says Jennifer Ferch and Lynn Yost are the board members he's referring to.
— Les Mis has become tangled up in this case. The complaint saysJohnson has "substantial intellectual property rights" involved in theupcoming production of Les Misérables. He's filed an injunction to try to stop the current production.

"They'd have to go back to ground zero," Dunn says. "That's her actors, her set direction. That's her product."
— The complaint attacks three board members (Bob Francis, Larry Wooley, and Robert Mielbrecht) as having "egregiously orchestrated, implemented, and conspired to effectuate the unlawful termination of Plaintiff Johnson's employment as the Executive Artistic Director of Defendant Civic Theatre."
Interestingly, it doesn't attack any of the other seven board members.

— It draws from former board president Michael Muzatko's quote in the Inlander story, arguing Johnson was given an ultimatum to "turn around the theater within one year, or it would become a parking lot."
— It claims Wooley said "that's what insurance is for" in responses to concerns about her termination.
— It still says no reason has been given for termination, "insofar as none existed."
— There are seven charges: 1) breach of contract, 2) "breach of the implied covenant of good faith and fair dealing," 3) Ultra Vires Acts (accusing the board of going beyond their assigned powers), 4) "intentional interference with contractual relations and business expectancy," 5) violation of the consumer protection act (by proceeding with Les Mis using Johnson's intellectual property), 6) intentional infliction of emotional distress, and 7) wrongful withholding of wages.

Read the full complaint here:

UPDATE: We've clarified some language about why Ferch and Yost allegedly resigned. Either party can contact us to explain their thinking further.
UPDATE (July 23): A Spokesman-Review story on the lawsuit quotes board member Jennifer Ferch's resignation letter, which finally hints at an official reason for Johnson's termination: "alleged claims of illegal activity":
"This progression from a bully vote to terminate which failed, to an electronic vote to terminate which I believe has failed, followed by a purported discovery of illegal activity by Ms. Johnson is quite remarkable," Ferch wrote. "I am skeptical both of the strategy employed by certain members of the board, and of the validity of the alleged claims of illegal activity. From my perception, the possible conspiratorial nature of how this has transpired is unseemly at best and underhanded and illegal at worst."