Today the Spokane County Sheriff's Office sent out a warning about a scam: This past weekend, a Liberty Lake resident was called by someone who claimed to be "Officer Lambert" and told to wire money to pay $1,800 to bail a granddaughter out of jail after she was caught in a vehicle with drugs.
Of course, no granddaughter was really in jail. Law enforcement officers never ask people for bail money to be sent anymore to release inmates, the press release says. "If anyone receives a call from anyone claiming to be an officer requesting money, please report the incident to Crime Check at 509-456-2233. Please provide any phone numbers and or names provided by the individual calling."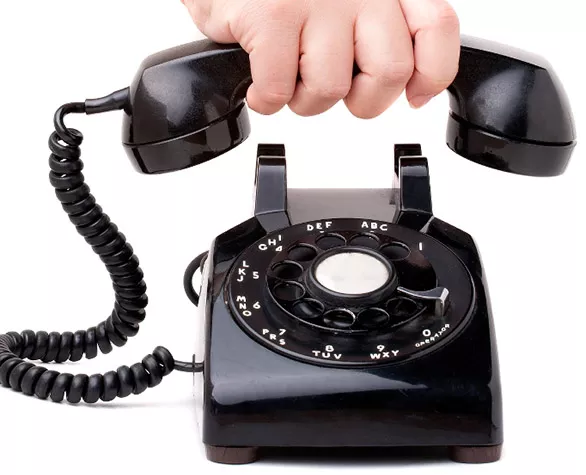 This isn't the only scam that's been coming up recently. Here are some others we've heard about:
Health insurance scams
With the state health insurance exchange debuting tomorrow, state officials in Washington and Idaho are warning consumers to expect new health care scams. Scammers may pose as "navigators" — people who help consumers use the new system, Washington Healthplanfinder or Your Health Idaho — or try to sign people up for fake products. Here are tips about how to avoid identity theft while signing up for health coverage in Washington state. And here's a fact sheet from the federal government about how to verify providers and report potential scams.
Do Not Call Registry scams
The Spokane Better Business Bureau tweeted information about a tricky scam in which someone calls claiming to represent the national Do Not Call Registry, and then either wants to get your personal information or charge a fee to sign up. (The Do Not Call Registry is a free service, and you can sign up at donotcall.gov or by calling 888-382-1222.) See other BBB scam alerts here.
Chance-to-win scam
This weekend KXLY's Colleen O'Brien reported that young people were going around Spokane door-to-door asking for personal information for the chance to win gas. When O'Brien asked, they wouldn't say what company they worked for or show ID.
Look out for your grandparents
Scammers like to prey on older people, and an unexpected phone call is still the weapon of choice. The Give Wisely campaign through the Secretary of State's office has a great list of questions to keep by the phone for unexpected phone solicitations. Geared toward charities, the questions also work for other sales pitches or information requests.