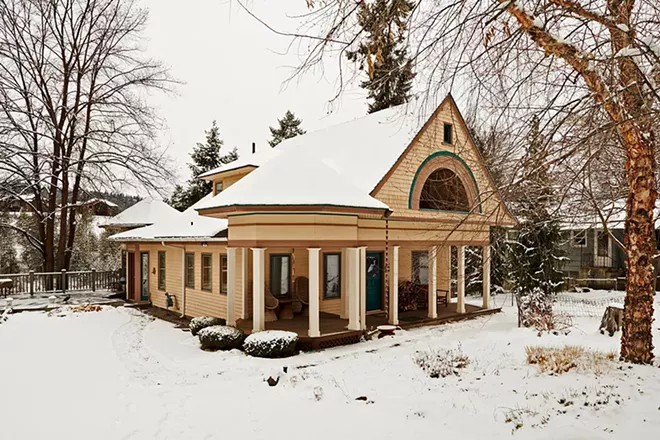 Are you fairly wealthy and looking for an historic home in a beautiful location? In a story about what type of home you can get for $700,000, the New York Times real estate section recommends checking out a Spokane neighborhood called West Central.
Now, West Central is still rough enough that no one should let a defenseless bike wander there alone, but it's also no secret that many upstanding Spokanites gladly choose to live there. The description in the NYT makes it sound particularly lovely:
"The neighborhood, West Central, is wooded and residential, characterized by late Victorian and Arts and Crafts architecture. It is four blocks away from Nettleton's Addition, the largest historic district in the state. A walking-and-biking path along the river picks up within a mile. Downtown Spokane is two and a half miles away."
The "What You Get for …" is a recurring feature in the New York Times real estate section, designed mostly for New Yorkers in crowded apartments who want to daydream about leaving the city once and for all. Also for $700,000, you can get a two-bedroom rowhouse on Capitol Hill in Washington D.C. or a two-bedroom adobe with guest house in New Mexico.
The two-story, three-bedroom house in Spokane was built in 1902 and offers views of the Spokane River on a quiet street off Summit Parkway. The hardwood floors and other features are original, and the trim and details are extraordinary. Start at image 23 in the NYT slideshow, or just look at the listing.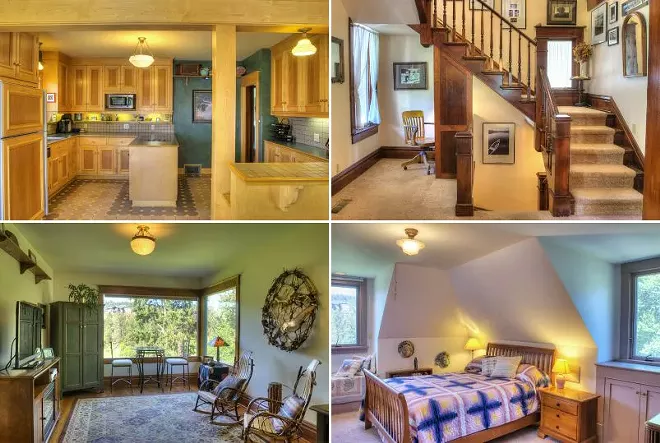 Real estate broker Dyer Davis says it's the wooded, riverfront acreage that makes it a really unique property. He reports that the home has indeed attracted interest since its moment in the spotlight, including a showing today.