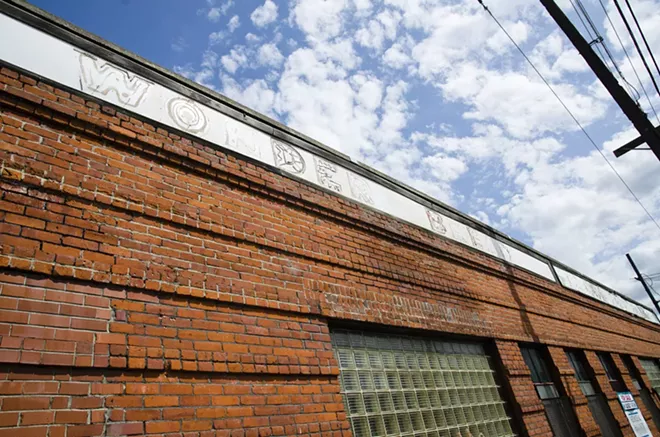 A while ago we told you about applications for Terrain's new event, Bazaar, which is coming up on June 21. And we now know a lot more about what to expect: Like Terrain, it's got beer, music and a focus on local artists. Like Terrain, it's appearing an at otherwise-empty location for just a single day before evaporating into the mist.
But the fun is in the details, and — as its organizers have found — Bazaar is an entirely new beast. The format is more of a carnival/marketplace, with artists selling a variety of items — visual art, prints, photography, jewelry, soaps, paper goods, etc. — from more than 50 decorated booths. The idea is getting more young (read: not rich) people involved with buying local art, so most of the items are less than $100.
The setting is outdoors at the old Wonder Bread Factory, located just north of Riverfront Park on Post Street between at Broadway and Mallon. Organizers were looking for an urban spot close to downtown that would fit with their longtime goal of turning unused spaces into something alive. It could get warm out on the pavement, so they're working on tents and shade.
UPDATE 5/31: The location has been moved, organizers announced, after a final contract with the property owner couldn't be settled in time. Bazaar will now be held downtown at 200 N. Wall Street, near Riverfront Park. (The poster has also been updated.)
The live music lineup includes: Manatee Commune, Emby Alexander, Mama Doll, Water Monster, Mallows, Teen Blonde, Pine League and Cloak & Dagger. Get more details and updates here.
We don't know all the vendors, but they'll include the Inlander's own art director, Chris Bovey, with his series of Spokane-area landmark prints.
The booths are all spoken for at this point, so artists who want to participate will have to patiently wait for next year. Applications are live for Terrain, though, through Aug. 1.