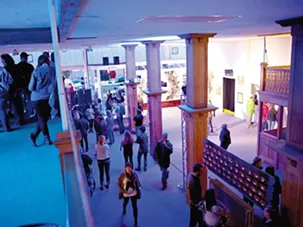 If you're an artist in the Inland Northwest, you should know about
Terrain
. And if you don't, here's the skinny: The evolving arts festival has traditionally taken place on one night in October in downtown Spokane and features an enormous amount of visual arts, music, performances and more.
So, there is still time to get your work on the walls at Terrain. Submissions close at midnight on Aug. 1, so head on over to the Terrain site to learn
what you need to do.

Also, all the art is for sale. Last year's show saw almost $8,000 in sales in that one night.
Here's more about submission guidelines and other cool Terrain info we mentioned way back in May when, uh hum,
you could have got your submission in.


Terrain is scheduled for Friday, Oct. 4 at the Music City Building.