ON INLANDER.COM
NEWS:
City Council President Ben Stuckart
will not run
against seven-term Rep. Cathy McMorris Rodgers for her 5th Congressional District seat in 2018, citing serious health issues involving two close family members.
NEWS:
Remember that skatepark that was supposed to replace the Under The Freeway park? Local skateboarders do;
they're re still waiting
for it to be constructed.
IN OTHER NEWS

Burning and shooting in the Valley
A unidentified man armed with a knife
set fire to his room
at a Spokane Valley Motel 6 early this morning; he barricaded himself in the room and told responding deputies they would have to shoot him: they did. The man is hospitalized with gunshot wounds; there are no reports on his condition. (KREM)
A tale of two FBI directors
One day before former FBI Director James Comey —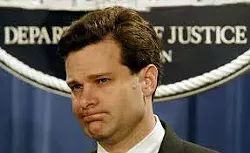 fired by President Trump last month over Comey's deepening investigation into members of Trump's campaign team and their connection to alleged Russian government interference in last year's election —
testifies in front of the Senate Intelligence Committee
, Trump revealed, on Twitter,
his pick to replace Comey
: Christopher Wray, a former Justice Department official who represented New Jersey Gov. Chris Christie in the "Bridgegate" scandal. (
Washington Post
)
Science, anyone?
Trump, who last week announced his intention to pull the U.S. out of the Paris climate accord, has announced nominees
for just 15 percent
of the government's top science posts requiring Senate confirmation. Meanwhile, in the "Paris of the Appalachians," aka Pittsburgh,
they're not buying Trump's climate-change rhetoric
. (
Washington Post
)
Another ISIS attack
ISIS is claiming responsibility for the
latest major terrorist attack
: This morning, heavily armed gunmen and suicide bombers in Tehran targeting Iran's Parliament and a shrine to Ayatollah Khomeini killed 12 people and injured at least 40 others. (BBC)