This week's new releases: Marvel's
Black Panther
, and some other titles you might end up seeing because
Black Panther
is sold out.
BLACK PANTHER
(3 stars)
Marvel's latest is set in the nation of Wakanda, where its new king T'Challa (Chadwick Boseman) must face warring factions who want to usurp the throne. Our critic Eric D. Snider says that it's more serious-minded than typical superhero fare, full of nobility and purpose without sacrificing fun and charm. Rated PG-13.
EARLY MAN
The newest feature from Aardman Animation, the British studio behind
Wallace & Gromit
and
Chicken Run
, is a slapstick comedy about soccer-playing cavemen. The voice cast includes Tom Hiddleston, Eddie Redmayne and Maisie Williams. Rated PG.
FILM STARS DON'T DIE IN LIVERPOOL
Annette Bening embodies silver screen icon
Gloria Grahame
in this fact-based drama, which focuses on the ailing movie star's unusual relationship with a much younger actor (Jamie Bell) as she's dying of cancer in the late 1970s. Rated R.
SAMSON
The last time the biblical tale of the strongman and the woman who stole his power was made into a film, it was
directed by Cecil B. DeMille
. This time, it's been made by Pure Flix, the Christian studio behind the
God's Not Dead
movies. Hardly an upgrade. Rated PG-13.
Also Playing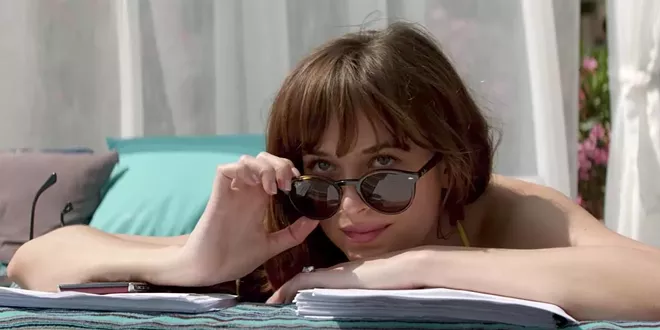 FIFTY SHADES FREED
(1½ stars)
Yes, I saw the new
Fifty Shades
movie, and yes, it's more nonsense. Anastasia and Christian are married now, but darn it all — he's still emotionally closed off, and her vengeful former boss is out for blood. As shallow and sterile as its predecessors, but with a couple car chases thrown in, because these characters are apparently action stars now. Rated R.