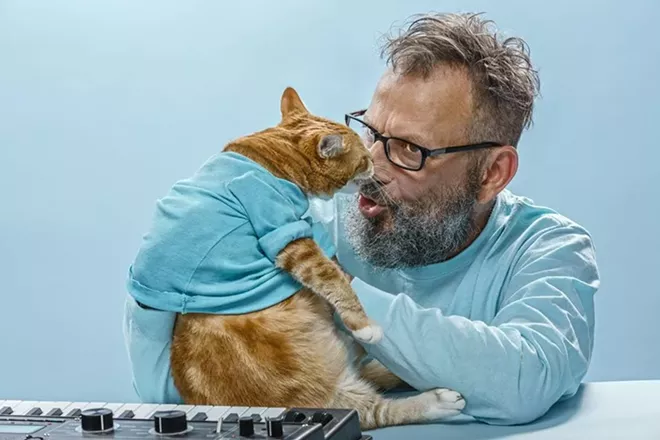 We like to post about cute and otherwise happy cat-related things for Cat Friday, but this week, we're here to share the unfortunate news that one of the world's
most famous celebri-cats
, Bento the Keyboard Cat, has passed away.
We learned the news this morning after seeing this video posted on Keyboard Cat's
Facebook page
:
The laid-back orange tabby
owned by Spokane artist Charlie Schmidt
was the second cat to take on the official title of Keyboard Cat. The
original viral video
featuring Schmidt's orange feline, Fatso, was recorded on VHS back in 1984.
Bento was adopted from the local shelter SpokAnimal back in 2010 and was 9 years old when he passed away last week, on March 8.
Beyond many videos and photos shared regularly on his Facebook page and
YouTube channel
that charmed fans around the world, Bento appeared in a few national commercials, for
Wonderful Pistachios
and Starburst, thanks to Keyboard Cat's worldwide recognition.
Schmidt and Bento also starred in
a national ad campaign
for the Shelter Pet Project to encourage others to adopt their next best friend from an animal shelter.
Read more about Bento's lasting legacy, how he became Keyboard Cat and more in
this Cat Friday feature
from January 2014. We also ran
another feature
that month sharing the story of how Keyboard Cat originated.
Play 'em off, Keyboard Cat. We'll miss you.