Readers respond to "The Dead Don't Lie" (6/8/17), our cover story about controversial analyses by the region's medical examiners, and what families of crime victims are doing to find justice:
Betsy White: Natural causes? Being wrapped in plastic and duct taped is natural causes?
Zadia Short: Probably the most stimulating article I've read so far this year.
Jennifer Atwood: Dead bodies — still the only thing I hear of or think of about the Spokane River.
Rachel Terrell: Well, that's too bad. The river is so much more than that and a city of this size will always have issues with crime. ♦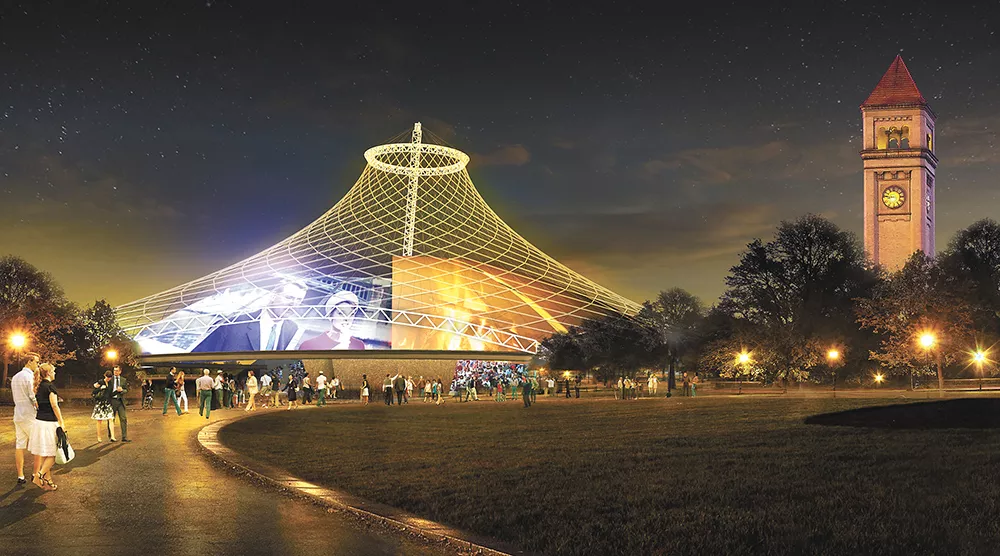 Readers react to "Uncoverup" (6/9/17), our blog post about the Spokane Park Board reconsidering whether or not to re-cover the U.S. Pavilion:
Jesse Vaughan: That pavilion is emblematic of Spokane. It's something to work with, but is seemingly forever missing something.
Peter Hire: It looks better uncovered.
Rick Rauschke: It looks like a skeleton to some of us.
Elizabeth Parker: No cover. I like it without it. It will save money to leave it uncovered.
Chris Brandvold: I like the uncovered look. Also, if it gets covered, we will end up with future maintenance costs like we are now seeing with the Rotary fountain.
Bob Witter: It should be restored to the original design and look. For all of these years it has been a broken version of "Spokane's Space Needle." With it covered and with great lighting, it will make it a stunning, class-A landmark. On top of this, you all sold it to Spokane voters as covered... do not go back on your word.♦