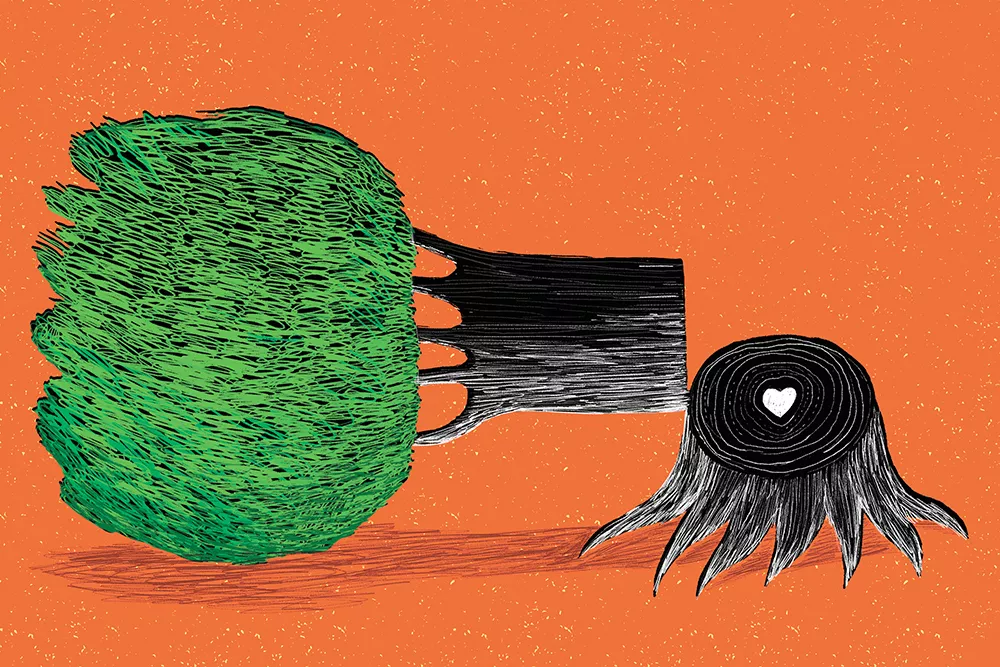 Next to the weather, sour-pussing about change is the common conversational currency for resort town residents. So it is in Sandpoint, where change has piled up with increasing frequency since the U.S. 95 bypass routed heavy traffic out of downtown in 2012. With the bypass, Sandpoint regained control of its arterials from the state and has since embarked on a slate of projects from roundabouts to two-way conversions, diagonal street parking and, this summer, downtown infrastructure work that will result in wider sidewalks, improved drainage and streetscaping.
That all might sound mundane but screwing with the streets in a small town is a big deal any time of the year, especially in the run up to tourist season.The Monday after Lost in the '50s, Sandpoint's late-May bacchanal of vintage cars and Eisenhower-era nostalgia, crews went to work tearing up a section of Cedar Street, which is part of the main drag for anyone trying to get north or south through downtown.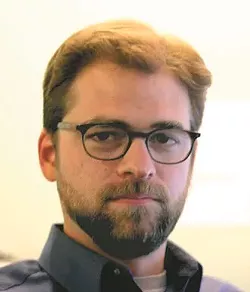 As excavators hoisted chunks of concrete and cut through snarls of rebar, the owner of Eichardt's — a longtime pub smack in the middle of the construction zone — stood somewhat glumly under the branches of a mature American Hornbeam.
The tree was a fixture of the downtown landscape for more than 30 years and something of a symbol for Eichardt's, itself a local institution. It was doomed, however, as workers jack-hammered away the curbs ahead of pulling out the sidewalks. Publican Jeff Nizzoli had insisted that if the tree went down, it would do so on his terms. The city and its contractor assented, and the tree was to be felled by a friend of the pub at 6 pm.
As the hour approached, a couple of free spirits gathered around the tree to say their goodbyes. One performed a ceremony; another leaned in to speak some words and hang from its branches one last time.
By eerie coincidence, a rainstorm of tropical intensity broke over town immediately after the blessings. Raindrops the size of dimes hammered the diggers and turned the newly exposed dirt roadbed to mud. Flabbergasted by the downpour, which came amid a cloudless 80-plus-degree day, spectators tapped away at their smartphones to check the forecast. No storm had been predicted, yet there it was; according to National Oceanic and Atmospheric Administration, it was centered directly on downtown Sandpoint with no other weather systems for miles.
About a half hour after it started, the rain stopped. Nizzoli held his post under the tree — beer in hand — and an impromptu funeral/block party started to take shape. About 30 people mingled in little clumps, kicking over chunks of dirt and inspecting bricks that had been turned over from previous decades' road work.
The man with the chainsaw arrived and the old tree went down to a cheer. A musician who was set to play at Eichardt's later played taps on his trumpet. Kids ran around in the construction site as bystanders picked among the limbs of the downed tree. Someone produced a soccer ball and a messy game ensued.
The live music started as the sun set behind Baldy Mountain, shot through with a hint of beaten silver: a literal silver lining. Examining the stump, someone noticed a small heart shape at its core. I wouldn't have believed it if I hadn't seen it; then again, I wouldn't have believed a successful rain dance nor road construction prompting a street party.
A few people wondered if we could keep the street that way for a few weeks. No, of course, but for a few hours Sandpoint felt cheerfully changeless — at least at its core. ♦
Zach Hagadone is a former co-publisher/owner of the Sandpoint Reader, former editor of Boise Weekly and current grad student at Washington State University.